November 13, 2012
Mobile market share passes 10 percent for first time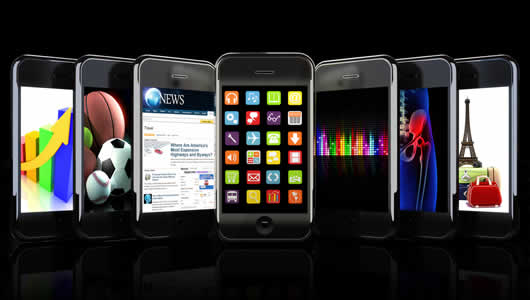 More than 10 percent of total web traffic is now accounted for by mobile. According to Netmarketshare mobile usage passed the 10 percent mark for the first time last month and is almost double the 5.6 percent share recorded at the same time last year.
Impressive figures indeed which indicate the power and reach of the mobile world we live in. However, the fact that this is a conservative estimate – the survey did not include app usage – further points to a rapidly increasing trend that sees smartphone and tablet penetration threatening desktop computer sales and usage.
It's no surprise to hear that Apple dominated the mobile traffic market – the iPhone 5 quickly saw off the competition from Samsung's Galaxy SIII to surpass 65 percent share, according to Chitika. Or that Google has a market dominating 89 percent share in the mobile search market.
Mark Littlewood comments: "The latest stats showing mobile's increasing dominance are no surprise. What it does further reinforce though is that it is time for tablets to be tracked separately from mobile phones so that we can better understand the distribution of usage. It also shows how highly advantageous it is to focus mobile ranking efforts on Google – something we are already doing within our SEO and PPC teams, who in turn work closely with our mobile team."
If you'd like to discuss your mobile strategy, why not give Mark Littlewood a call on 01603 255555.