The importance of video content marketing
Video content marketing is an essential tool in the modern age. It's no surprise given that 14.6 billion minutes of video was watched in 2021 alone, with that number bound to have increased in 2022 (Wistia).
YouTube is now the second largest search engine, with mobile users turning to social media and video platforms in search of solutions to their problems and discovering new brands on the daily (HubSpot). If your company isn't producing video content, you're likely to be missing out on getting in front of a whole swathe of potential customers.
More than ever, it is important for brands to develop a video marketing strategy, producing video content to engage your target audiences, stakeholders and prospects.
What does video content marketing look like?
Firstly, what is video content marketing? It covers content that contains some form of video advertising footage. It can be found on company websites alongside blogs, uploaded to social media channels or used in email marketing campaigns.
Video marketing may include behind the scenes footage that allows customers to see products in action or a customer testimonial. They can be uploaded as YouTube videos or to other social media platforms.
Video marketing strategies often aim to educate video viewers on products and services, so they can feel more confident in purchasing them. An explainer video will often take the form of a tutorial telling a consumer about a product in a fun or entertaining way. 'How to' videos are often posted to a company's YouTube channel or can be animated videos uploaded to a business's website.
Often, marketers will cross-post multiple videos to a number of their social media channels, where they can reach different audiences, especially if they have a budget for targeted advertising.
Video content can be home-made (think customer reviews filmed on a mobile phone showcasing a particular product) or take the form of high-end advertising made by a professional videographer. Both have their pros and cons. It's all about trying to create videos that reflect your brand's personality, while communicating key messages to your audiences.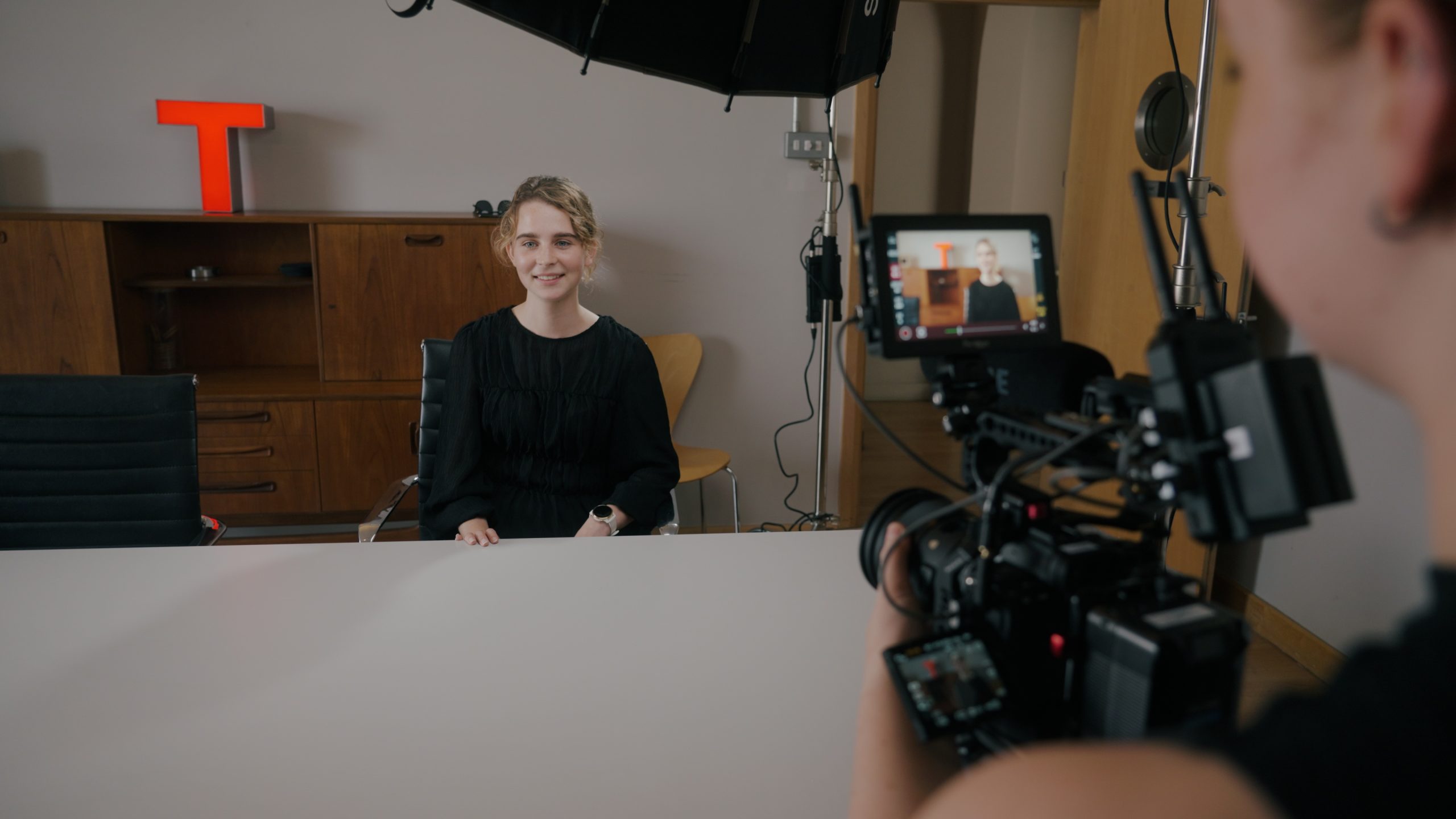 Five benefits of video content marketing
Video content marketing is a marketing strategy that many businesses are seriously looking into. We know that video is popular, but why does video content marketing do so well?
1. Video is easy to understand
Video is simple. It is easier for consumers to understand a video than lengthy articles or blog posts. Both have their place, but video enables audiences to more quickly visualise the product or service and see how it might fit into their lives. This is not only beneficial to customers themselves — the simplicity of video content can be used by businesses to market themselves as a brand, as it can neatly convey the vibe and energy of the company.
Video content can communicate a brand's purpose and personality in a way that's easy for audiences to digest. Using animation or real footage, a marketing team can work with an agency with an in-house videographer to create video content that forges an emotional connection with consumers, as they can connect the business to a face. Embracing and sharing the human-side of your brand is a great way to foster trust.
2. Video builds trust between brand and customer
Video content is an effective storytelling tool that allows businesses to build a sense of familiarity and trust with their consumers or clients. They can directly address a customer's pain point head on in a way that makes them feel heard.
Video provides a face for brands that customers can then relate back to and identify with. For this reason a video is also more likely to stick in a viewer's head.
Video content can also involve influencers, tapping into existing communities of viewers with shared interests. Having a trusted influencer vouching for a brand's product or service can in turn make them seem more trusted too. Plus, the influencer you're working with gets to produce video content that their audience will love and share. It's a win win!
3. Videos can be shared
Video content is incredibly shareable. Just think how often your friends and family send you videos on social media and WhatsApp!
Consumers are twice as likely to share video content over any other form of content (Wyzowl). Social media platforms such as TikTok and Instagram have dramatically increased the virality of videos, meaning content is being circulated wider than ever before. Brands are now able to reach new audiences across the globe with just one video.
By far the most successful way of sharing video ads is through social media. The likes of TikTok, Instagram, YouTube, Facebook are used by 76 per cent of video marketers (Wyzowl). As a result. social media has the highest ROI of any video marketing channel (HubSpot).
Instagram ranks on top for ROI, engagement and lead generation for sharing marketing videos, with the introduction of Reels making it easier for a person or brand's content to be circulated outside of their follower count (HubSpot).
The success of the site as a video sharing platform has resulted in 42% of marketers saying they will use it for the first time in 2022 (HubSpot).
Essie Acolaste, senior manger, YouTube at HubSpot spoke out on the effectiveness of social media in video marketing, stating, "as social media apps continue to prioritise videos over static images, the brands that create relatable videos and connect with their audience will ultimately win." (HubSpot)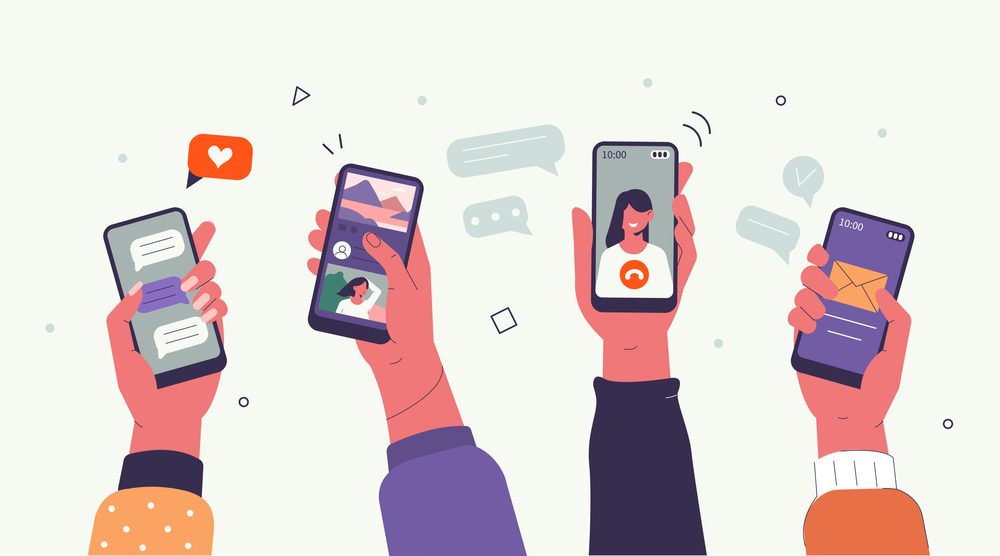 4. Search engines love video
Search engines love video as they look for content that engages viewers — and consumers are more likely to engage with videos over any other content.
In 2022 it was reported that the average person spends 19 hours a week watching videos online (Wyzowl). This is 8.5 hours more than what was reported just three years ago (Wyzowl). Short form videos especially, can see watch time of over 100% as consumers watch the entire video over and over again. This is especially true of videos that engage with current trends.
Having video content on your website can also make potential clients stick around for longer. Once your target audience has reached your landing page, well located brand videos can quickly inform them of complex information and potentially increase dwell time on your website.
5. Video is available
Nowadays more people have mobile phones than do not. Audiences can therefore watch video marketing both on their desktop and while on the go. And with so many applications available to share video, video content is easily accessible to target audiences.
Engaging with it requires little effort and can be consumed on the go at all hours. This cannot be said of other content types that may require active reading.
Many platforms now also offer the opportunity of silencing videos while offering subtitles or captions so that they can be watched in public with little distraction to a viewer's surroundings.
How do I know if my video content is successful?
There is no set standard used to measure the success of video content. So it depends on what you want your video to achieve. Increased brand awareness and visibility? More click through sales? Building a greater sense of community amongst audiences and consumers? The good thing is, there are plenty of metrics that can be collected to measure all of these things.
62 per cent of companies measured their video's success by engagement, how many people were liking the content, leaving comments and sharing it (Wyzowl). 61 percent measured it by views alone — people just watching the content increases a products visibility and can boost it to other audiences (Wyzowl). These are things that can all be tracked via social media analytics. Only 27 percent measured their video content's success by pure bottom line sales (Wyzowl).
Video marketing statistics 2021
A 2021 study showed that in 2021 on average a person spends 19 hours a week watching video online (Wyzowl). This has risen dramatically in the last three years – people were only spending 11.5 hours watching online video content in 2018 (Wyzowl).
It was reported that video content is the top content marketing media for the third year in a row, and offers the highest return on investment of any media (HubSpot). Out of marketers asked, 86 percent of them used video content marketing as a marketing tool, and 92 per cent said it was an important part of their content strategy (HubSpot).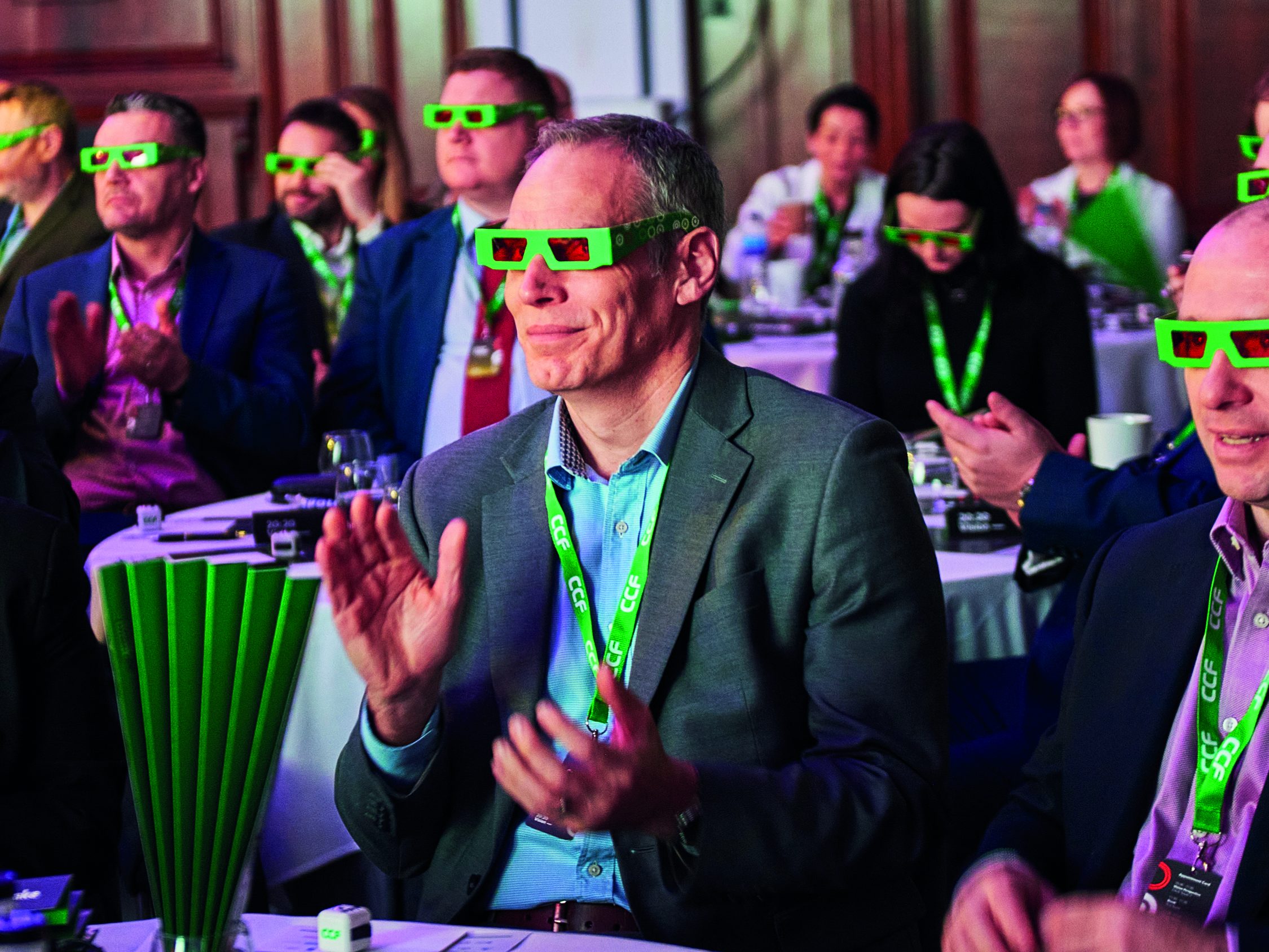 What style of video is most successful?
Explainer videos
It was reported in 2021 that 96 per cent of consumers watched explainer videos to learn more about a product or service. 88 per cent had been convinced to buy a product or service after watching video content marketing (HubSpot). 78 per cent had also been convinced to buy or download software or an app after watching video content explaining it to them (HubSpot).
When it comes to learning about a product or service, 73 per cent of consumers said they'd prefer to learn via a short video, whereas the next popular method of reading an article was preferred by only 11 per cent (HubSpot).
Explainer videos do not always have to be real video footage of a brand representative explaining a product or service. A brand might use an animated explainer video to achieve the same result.
Showcasing products or services
It was shown that product videos that showcases the benefits of products (or services) and shows firsthand how they work, has the highest return on investment and is the most leveraged type of video content (HubSpot).
Brand values
Video content that showed brand values was the second most leveraged and the second most effective when it came to leads and engagement (HubSpot). Again this may be done in animated form. Animated videos when paired with a human voice over can accomplish human connection between consumer and brand in the same way as non-animated video content.
Trendy videos
Trendy videos, such as those championed on social media had the highest return on investment (HubSpot). Because of the community nature of these videos, they are highly likely to be shared and rewatched.
Relatable content
Relatable content showed the most new investment in 2022, with 40 percent investing in it for the first time (HubSpot). 12 percent stated that they invested in this type of video content more than any other (HubSpot).
Where should I share video content?
Social media
Social media has the biggest return on investment of any marketing channel (Wyzowl). It is used to share video by 76 percent of marketers (Wyzowl).
Instagram had the highest return on investment, as well has the highest level of engagement and was the top performer in lead generation (HubSpot). It's unsurprising that 24 percent of businesses will invest in Instagram more than any other video platform, with 42 percent claiming they will invest in it for the first time this year. (HubSpot)
YouTube had the second highest return on investment and was the most used app for video sharing. 70 percent of marketers leverage it with 27 percent investing in it more than other platforms (HubSpot).
Facebook was used by 60 percent of marketers and tied second with Instagram for most usage. 35 percent of marketers said they would use it for the first time in 2022 (HubSpot). Video content accounts for 11 percent of all content uploaded to Facebook, and accrues 8 billion views daily (HubSpot).
TikTok, the newest video sharing platform of the bunch, comes in at number three for return of investment. And has the second highest level of engagement (HubSpot). However, in 2021 only 35 percent of marketers used it to share their video content, with only 20 percent planning to start in 2022 (HubSpot).
Email
Email was used by 44 percent of businesses to share their video content marketing. Using email was also nearly tied with blogs and websites for return on investment (HubSpot). 40 percent of marketers plan to use email for sharing video content for the first time in 2022, with 11 percent already investing in it more than any other platform (HubSpot).
How easy is video content to make?
Some of the perceived challenges of video content marketing is a lack of time, budget and strategy. Saying this, 57 percent of marketers described video marketing as easy, with 47 percent starting because they claimed it was less time consuming than the creation of other content types (HubSpot).
How expensive is video content to make?
It was reported that 81 percent of businesses had a budget for video content creation as part of their marketing strategy (HubSpot). Of course these budgets differ dramatically depending on the production and aim of the video.
Typically a successful piece of video marketing content will start around the £1000 mark, with prices escalating alongside production quality.
Of those who had factored video marketing into their budgeting they stated that production takes up 24 percent of the average video marketer's budget. Followed by pre-production and post-production tied at 20 percent (HubSpot). A further 18 percent was typically spent on talent and video promotion/distribution (HubSpot).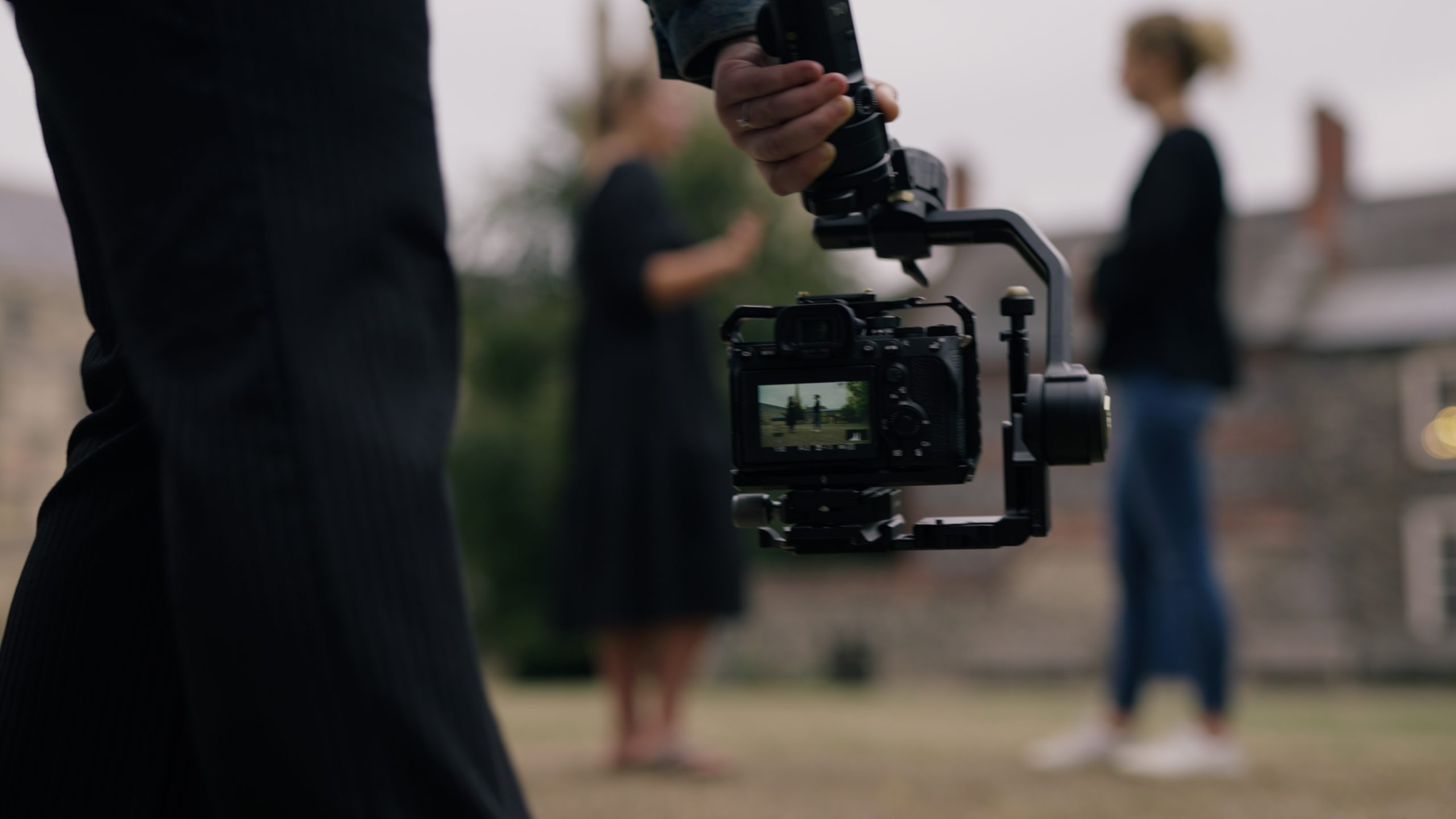 Why online video is the future of content marketing
Video marketing works. Video content is an important part of multiple stages of the marketing funnel from awareness all the way to purchase. According to HubSpot, having a video on a landing page can increase conversions by 80 percent (HubSpot). With video campaigns able to directly influence consumer behaviour, a video content marketing strategy is a worthwhile investment.
Investing in video marketing
Of companies quized in a 2021 survey, 52 percent said they would be increasing their video marketing budget in 2022 (Wyzowl). Not surprising, given that 88 percent of consumers would like to see more video content from marketers in 2022 (Wyzowl).
People are spending more time online than ever before. As a result the battle to grab the attention of target audiences online is even more fierce. With the internet becoming a saturated space for content, it is important for content being made to stay with consumers.
Video funnel
These days more and more customers are discovering brand through video. As a result, video content has become an integral part of the customer journey. It is often the start of the marketing funnel.
87 percent of consumers search for product information online before making a purchasing decision (Retail Dive). A well placed social media video or a video on a landing page can encourage a customer to then go on to buy the product or service being advertised.
Once on your site customers can also engage further with the brand with any questions they may have before purchasing. A perfect place to post an explainer video or Q&A.
What will future video content look like?
Video content marketing is constantly adapting to meet trends set out by the likes of social media and even Hollywood. Video marketers have to respond to the video style that people watch in the given moment. With this ability to evolve with the needs of a target audience, video is able to stay relevant, and with the right strategy deliver consumer needs.
Video content is constantly changing
When video became a key part of content marketing strategy after the advent of YouTube in 2005, we saw short form video between 30 to 60 seconds take the lead. As social media and technology has evolved, with YouTube now being the second largest search engine after google (HubSpot). Alongside this video content has also evolved, seeing the rise in the popularity of longer form content such as vlogs and live video.
In 2022 almost everybody has a phone and as result a video camera on them at all times. Free video editing apps have also made video creation and posting videos more accessible.
Undoubtably, the accessibility of video making has caused an abundance of content. It has also saturated the online space. As a result, there has been a swing towards valuing high quality video that is made by professional videographers.
In-house videography
As video content marketing finds itself taking on a greater role in businesses' content strategy, marketing teams are investing in higher quality footage and employing in-house videographers. Having an on-site videographer allows for a greater sense of collaboration between departments in the video planning and video creation process. Our clients have certainly seen the benefits since the launch of OneAgency's in-house videography department.
The ease in communication that comes from having a videographer working permanently on-site alongside marketing teams allows for multiple videos with high quality footage to be created per marketing campaign.
Also, having a videographer in-house means that video making expertise can be shared and considered throughout a project, enabling a better end result. Videos being produced can more succinctly reflect the aims of a campaign.
Live videos
A 2022 report claimed that YouTube personalities, reels creators and TikTok influencers are dominating digital engagement (HubSpot). Social media content creators are able to bridge the gap between brands and consumers, changing the business landscape.
Unquestionably, in 2023 the most effective way of influencers doing this is through live video. Nearly all social media channels can now sustain live video content. Now creators can interact with potential customers in real time, which is favoured by social media algorithms.
Live video is also able to keep a target audience on the platform for almost three times longer than regular video content and also produce more interactions (Biteable). As a live stream covers different video topics, consumers can reserve items during a stream and complete their purchase afterwards.
If consumers feel more connected to an actual video over a blog post, this is amplified by live video as they can have more authentic interactions with creators and brands.
By incorporating live video into content strategy, target audiences can feel part of a community as they watch online videos and engage with a video marketing campaign.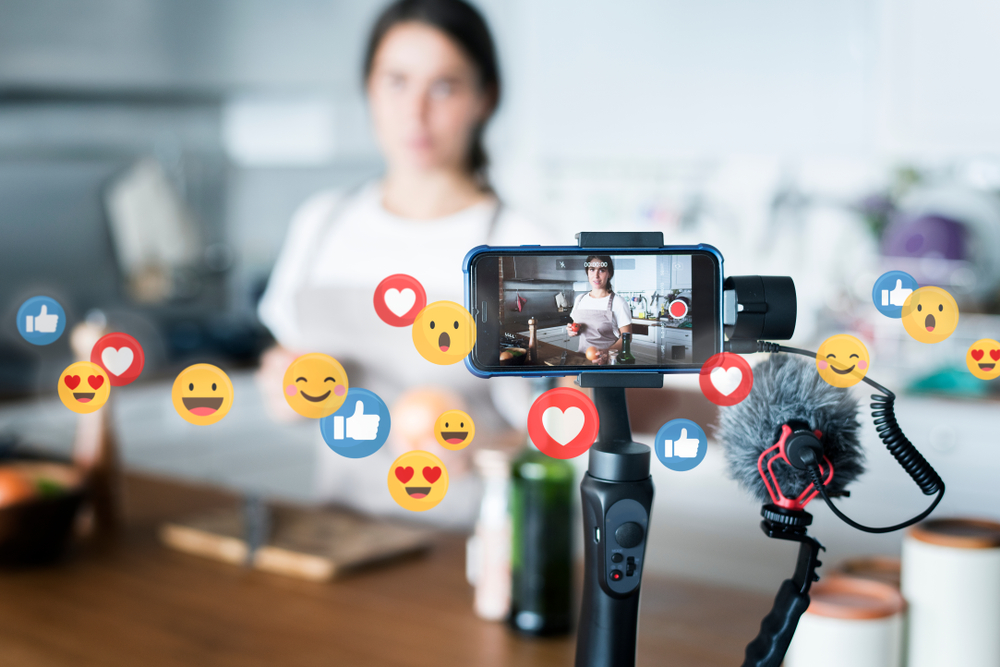 Search engine optimisation
Search engine algorithms consistently grow more intelligent. As it does, optimising content will continue to become an important part of video strategy.
Many platforms including google contain featured video cards wherein consumers can find brands. These featured videos are directly linked to the keywords customers are searching for.
Engaging video is important. But video ads also need to be optimised and designed to stand out in the same way that a blog post is. As part of your content strategy, consider a video's thumbnail, closed captions as well as title and description.
Using LinkedIn to share video content
Engaging video content has a proven track record in the B2C sphere. Most video marketing campaigns use the likes of social media in their strategy and create videos that hook consumers into buying a product.
As a strong video content strategy becomes more important in marketing, posting consistent video content should also be a key part of B2B marketing strategies.
Sites such as LinkedIn that are designed to establish connections between businesses is an ideal platform to host video content. Boasting 850 million users in 2022, LinkedIn is in a position to reach not just employees but clients too (LinkedIn).
As a professional platform, LinkedIn benefits from high quality videography more than other social media sites. To this end, high production videos can effectively help to gain the attention of other businesses and make brands look professional.
How can OneAgency help you create great video content?
As an integrated, full-service agency we can call on the expertise of team our whole marketing and communications specialists. We take your video from an initial creative concept that will resonate with your target audience, to high-quality storyboards and scriptwriting, to the stage where a collaborative vision is ready to shoot.
As part of our team we have an onsite videographer who can work alongside you and our teams across the entire video making process. We offer specialised expertise to ensure top quality video content that ties in seamlessly with your content marketing strategy. Take a look at our showreel.
Let's chat about how we can help with your video marketing strategy.