CCF 2020
A fully immersive experience designed to bring clarity
Bringing corporate events to life
Background
CCF is a thriving business with a clear vision. Owned by Travis Perkins, CCF is one of the UK's leading distributors of insulation and interior building products in the construction industry. The company's strength is its comprehensive stock of quality products and the knowledge of its in-store experts on-hand to advise customers.
But how can a large company like CCF communicate its values, objectives and successes to a large team of staff?
The brief
After a fantastic year, CCF wanted to celebrate the business' success with the whole team, while still looking to the future. Rather than settle for a run-of-the-mill conference, CCF wanted something different which would build on its 'Completely Customer Focused' initiative. The brief was to take a potentially dry corporate event and bring it to life with a big idea.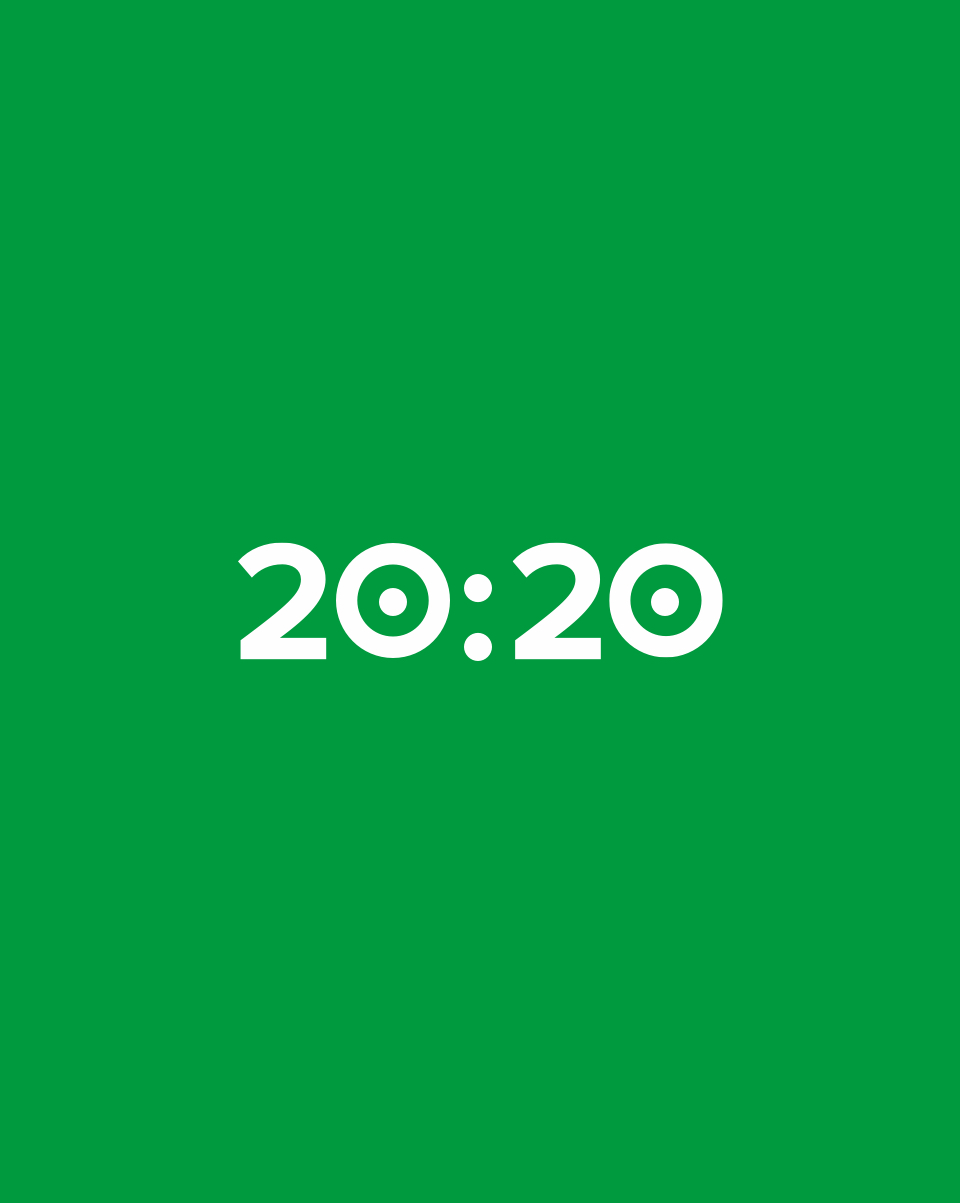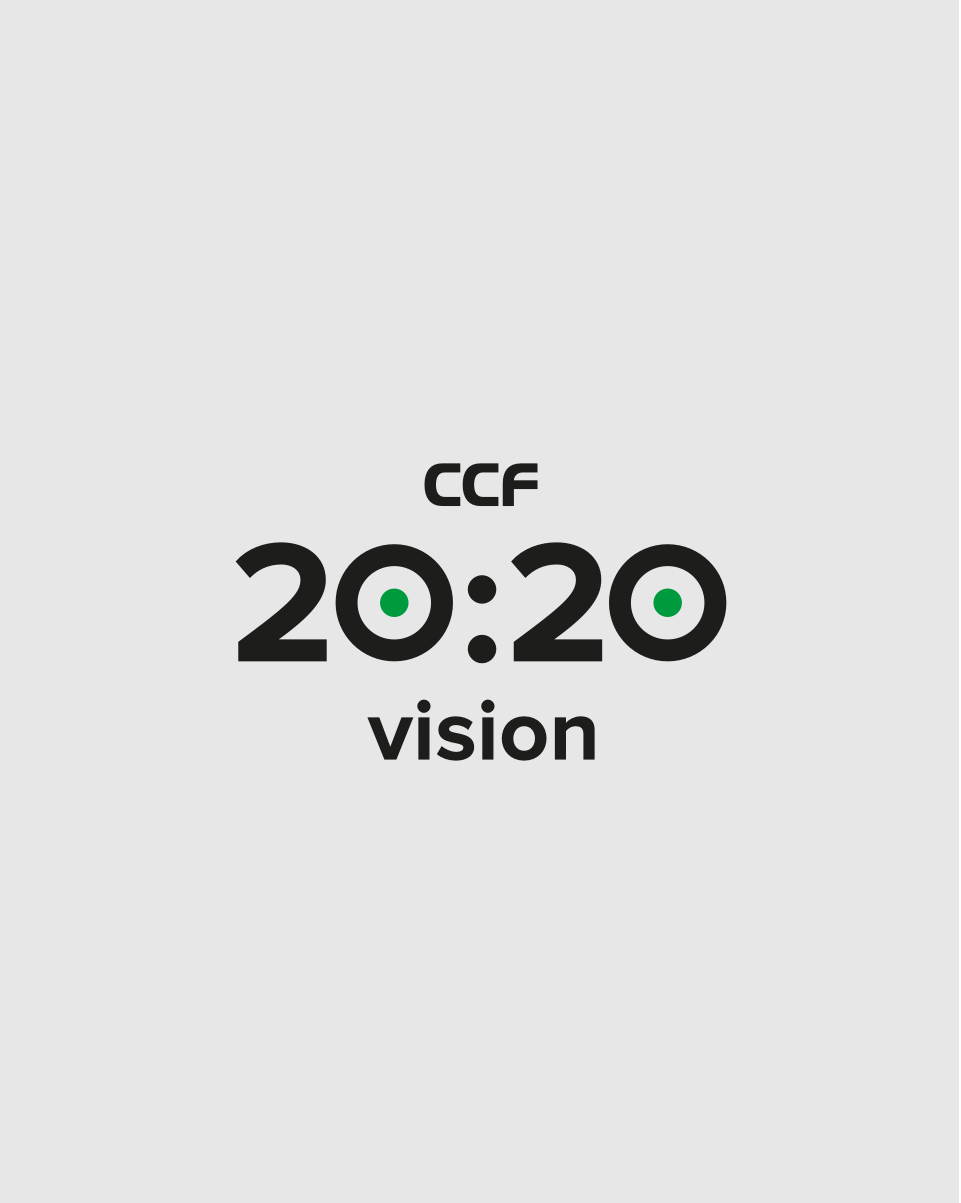 OneAgency developed a strong concept that would give focus and clarity to the business' objectives and values.
As the event was held in 2020, we used the idea of 20:20 vision. The introduction of dots within the 0s of 2020 develops the theme of eyes and builds a playful tone. Every single element of the conference carried the 20:20 Vision branding, to ensure a fully immersive experience and consistent message for employees.
To ensure CCF's messaging hit squarely between the eyes, each delegate was given a pair of 3D glasses upon arrival. With on-brand orange and green lenses, the 3D glasses were designed to reveal certain text to the wearer, which was cleverly overprinted on images throughout the event space. A very tangible way of bringing the business, brand and culture into focus!
Board members were even asked to dress up as ophthalmologists while presenting – guest speaker Kevin Keegan donning a white lab coat!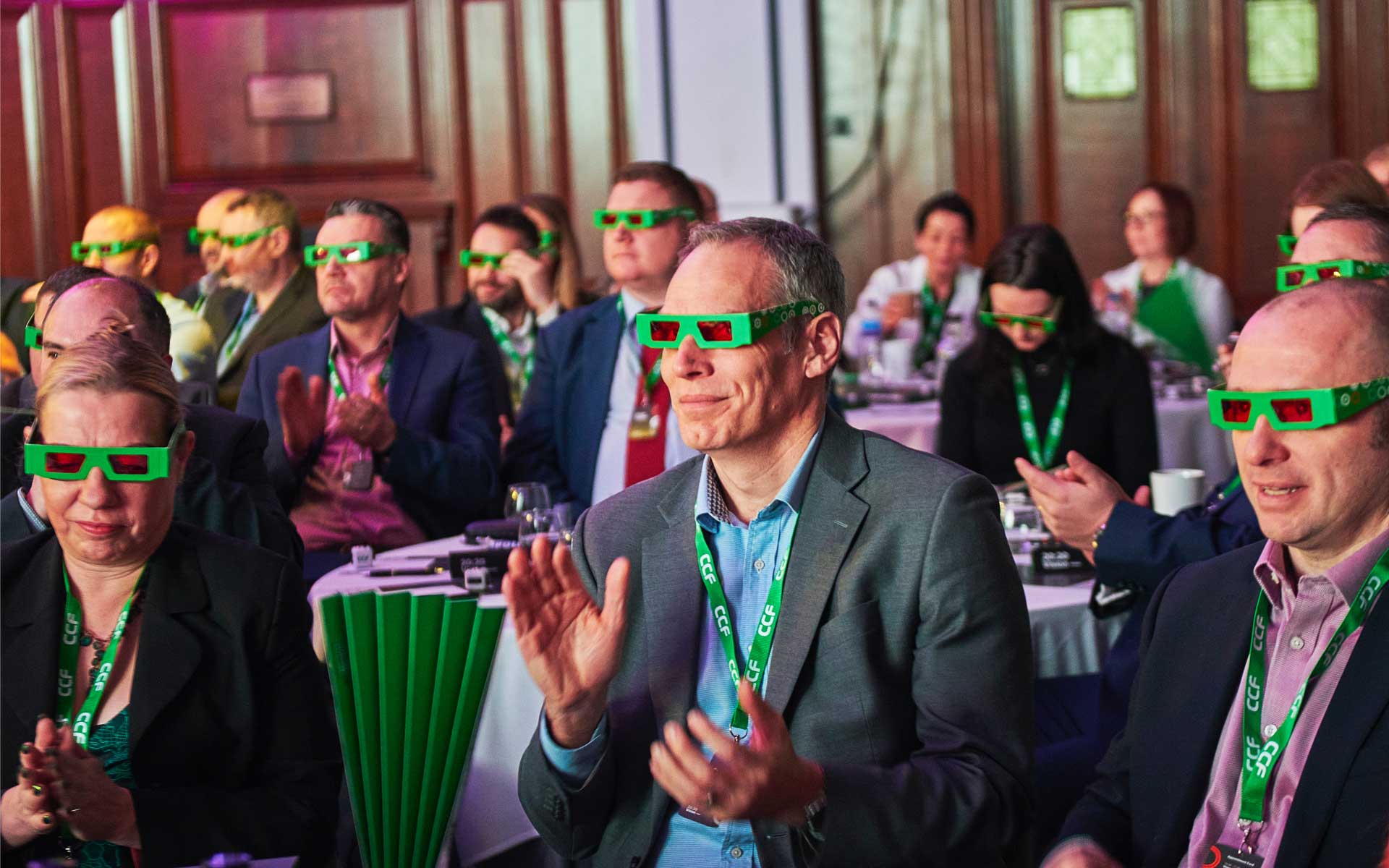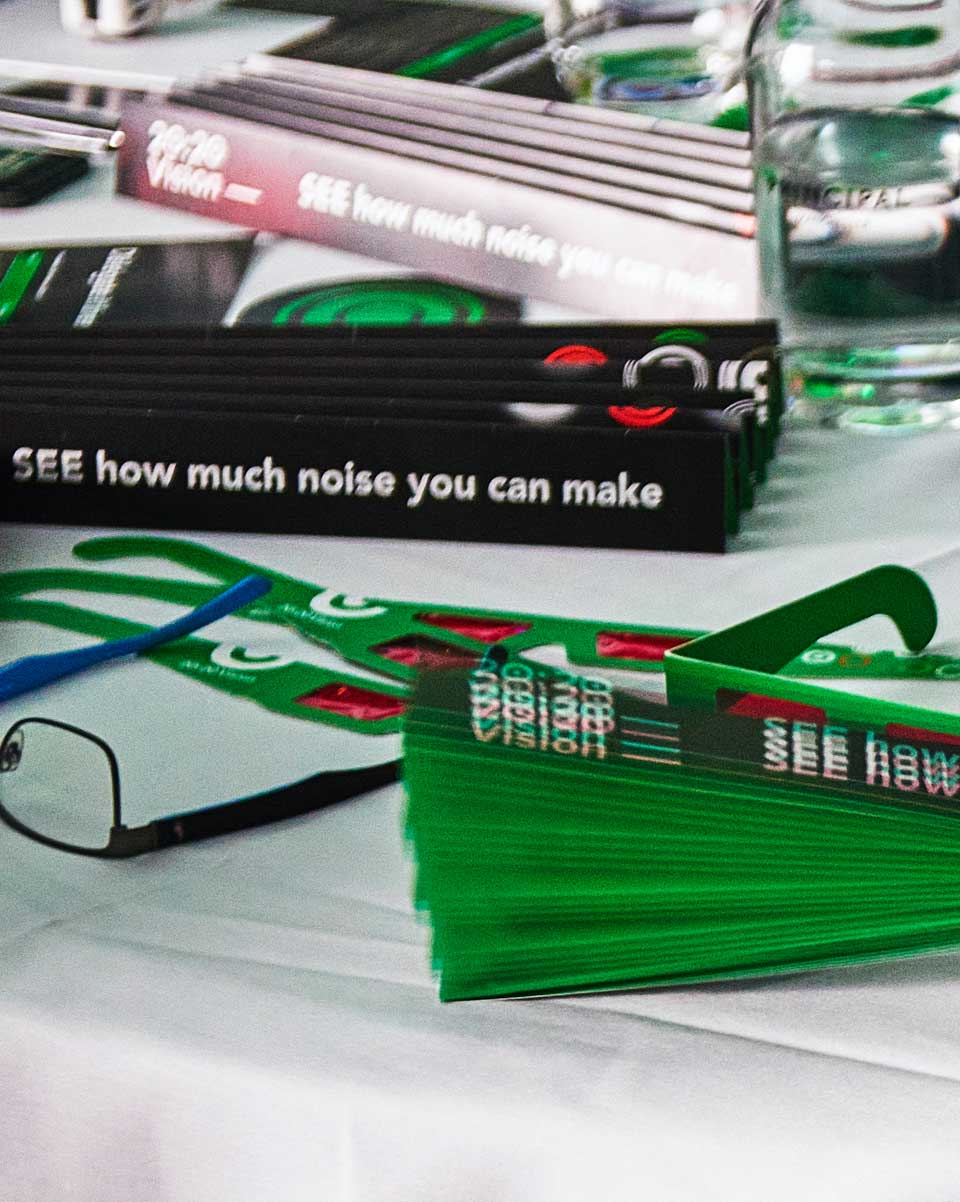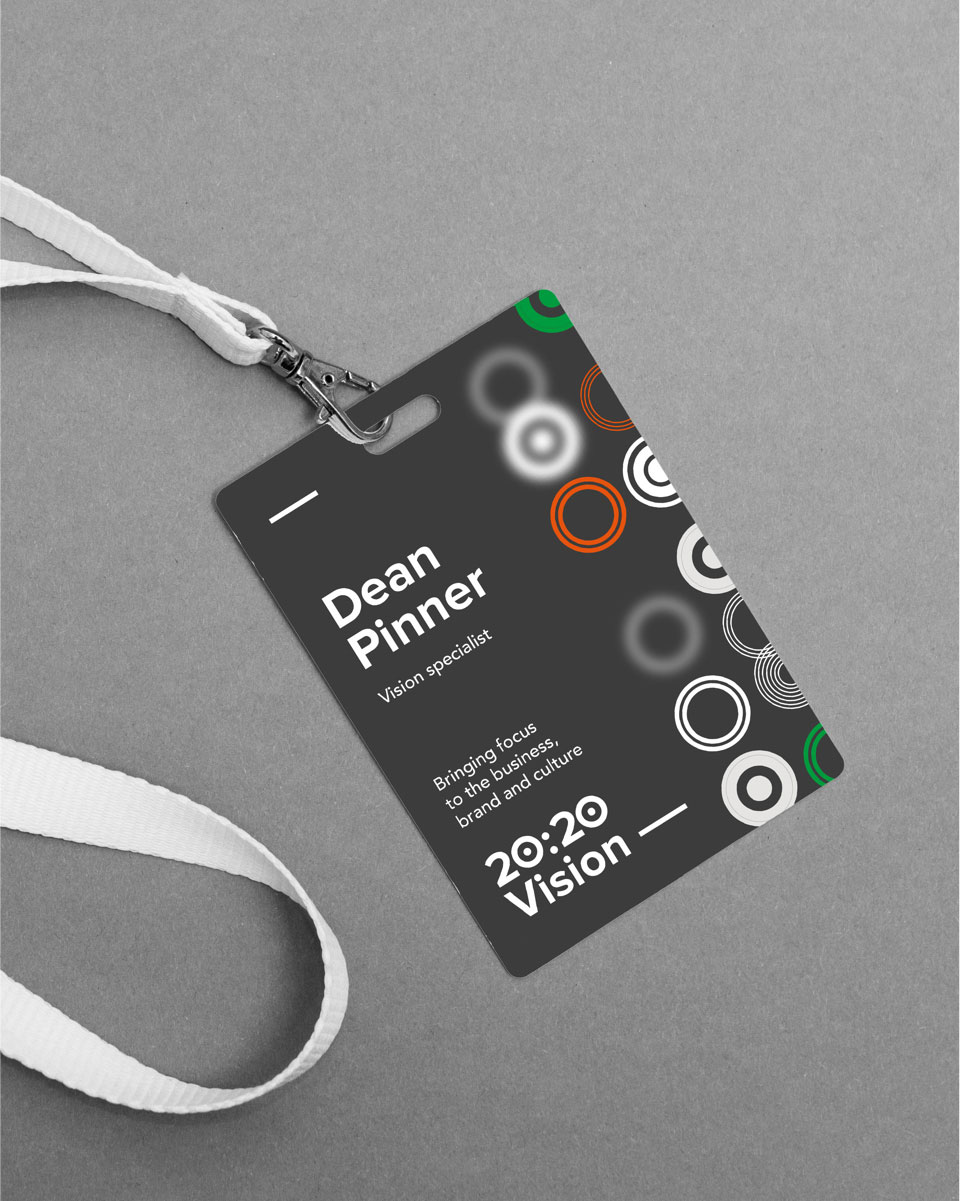 After finding the perfect venue – Manchester's Kimpton Clocktower Hotel – we created a full suite of decorative elements to transform the space, including everything from huge displays, banners, wall and floor graphics to reams of printed items including menus, place cards, luggage tags, beer pumps and gift bags.
Video was a key component of the conference – an effective way to clearly communicate key messages with audiences. OneAgency created slick visual content to tell the brand's story, including planning, storyboarding, shoot production, post-production and video editing.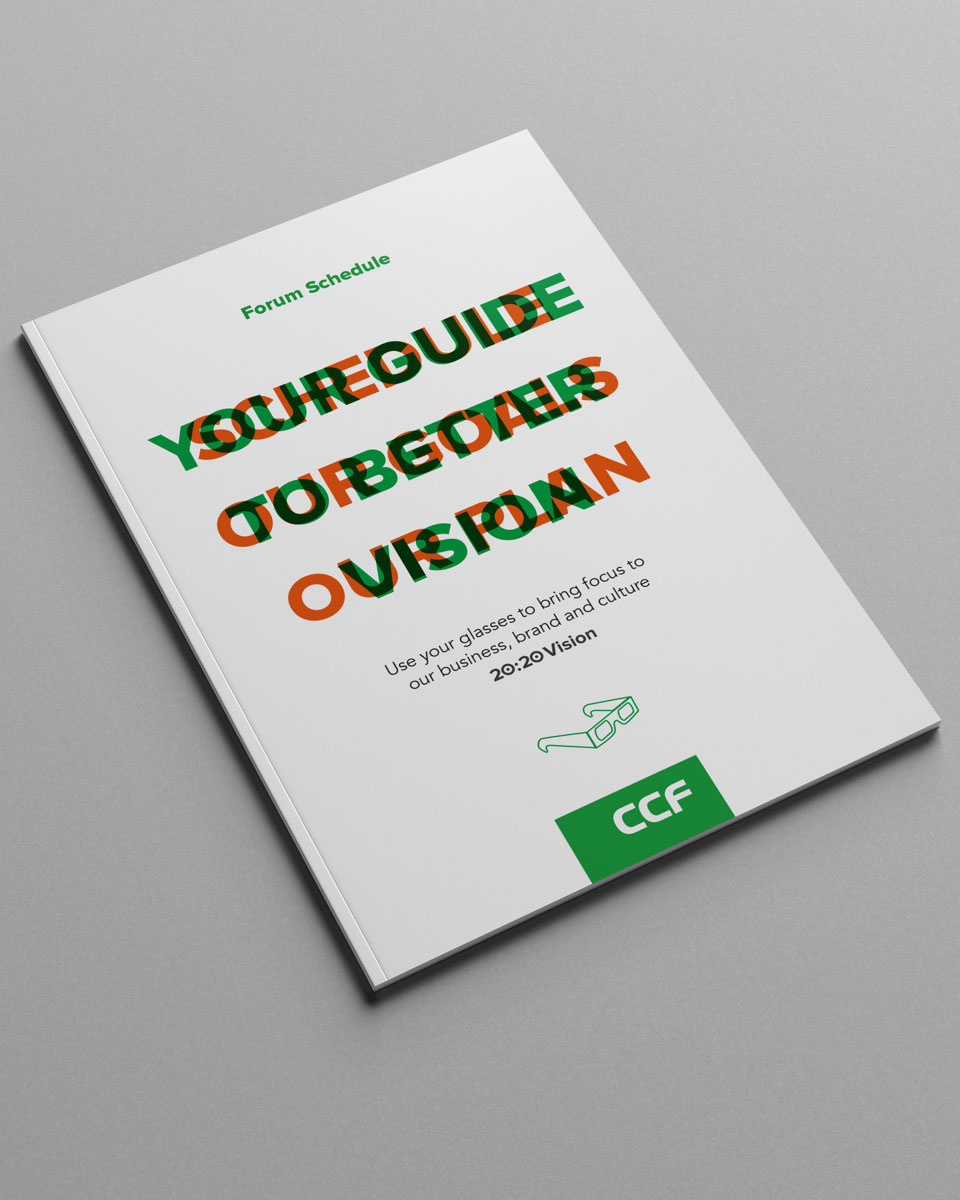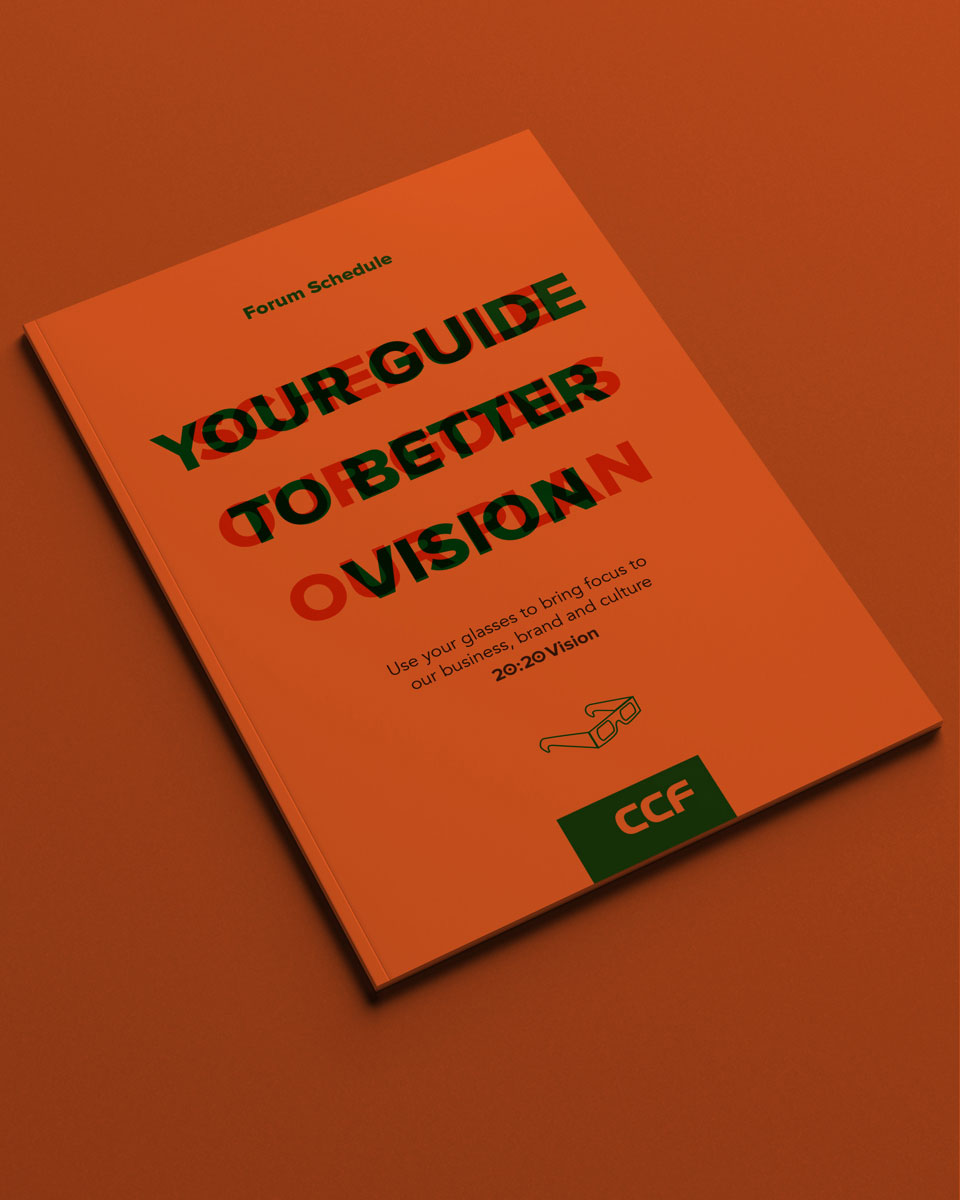 With exceptional creativity, attention to detail and execution, the event went off with a bang. Optical-themed competitive breakout sessions, awards and a supplier marketplace made for a busy day, concluding with a hilarious stand-up set from Russell Kane and the 'Blurred Vision' afterparty.
Staff came away energised, with a clearer idea of the business' position in the market and improved knowledge of the future direction of the company.