Nespresso Professional
Lead generation website for Nespresso Professional
As part of their mission to deliver a great working day to workplaces across the UK* and Ireland, Lyreco had partnered with Nestle to distribute its Nespresso Professional coffee machines, coffee and accessories. But the global pandemic and a phone-based sales approach put a dampener on their ability to promote the UK offering.
Lyreco approached OneAgency to help them generate leads and meet their business goal of increasing capsule sales in 2022. OneAgency's caffeine-powered team put together a solution that included building a UK-specific website alongside the perfect blend of social media and PPC campaigns to drive traffic to it.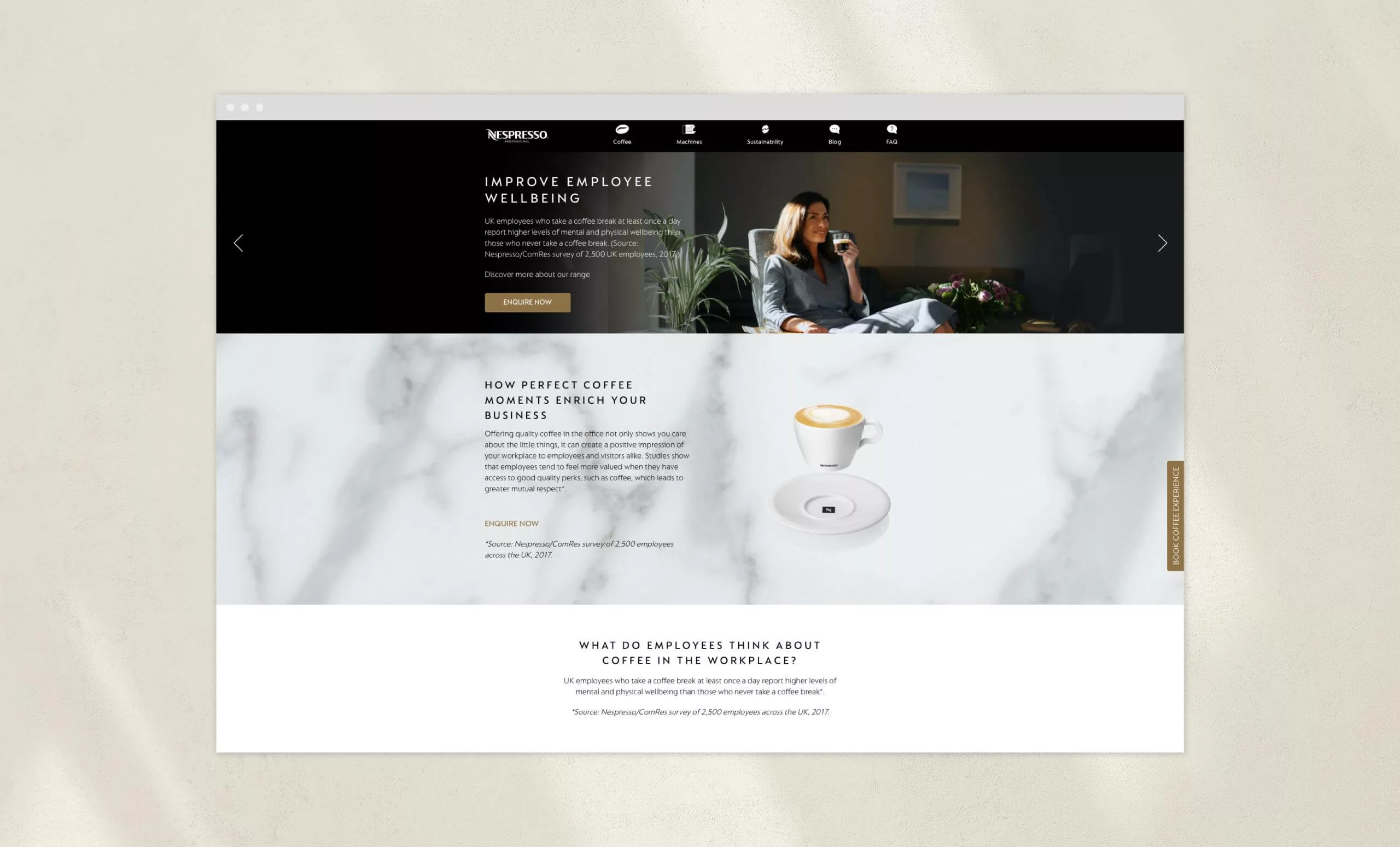 Our integrated approach
Using the pre-existing Irish Nespresso Professional website as a starting point, we remodelled the user journey for the UK site, focusing on nurturing and capturing leads and entirely removing the conflicting journey of repeat sales, which was dealt with on Lyreco's webshop. This streamlined site focused on communicating how premium coffee benefits your business, alongside strong calls to action to capture prospects' data.
While the site was in development, OneAgency's social team got to work testing various creative messages on LinkedIn, building a picture of what resonated best with our target audience on the platform. At the same time, we developed a PPC campaign to drive converting traffic to the site.
Following a further Covid lockdown, we delayed launch until people began to return to the office. (Better latte than never.) Since then, the OneAgency digital marketing team has been refining the PPC campaign and creative across the social channels to constantly improve return on ad spend.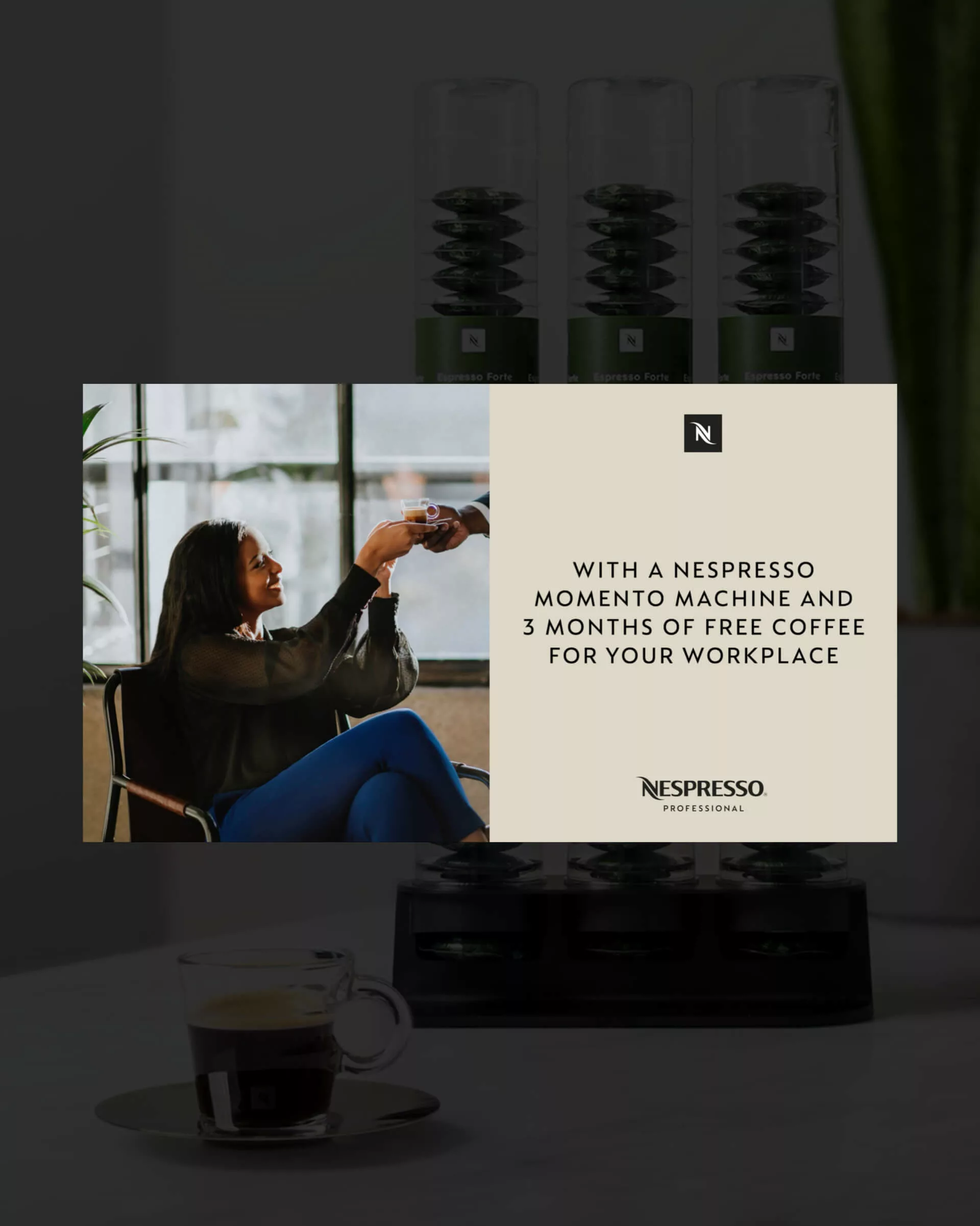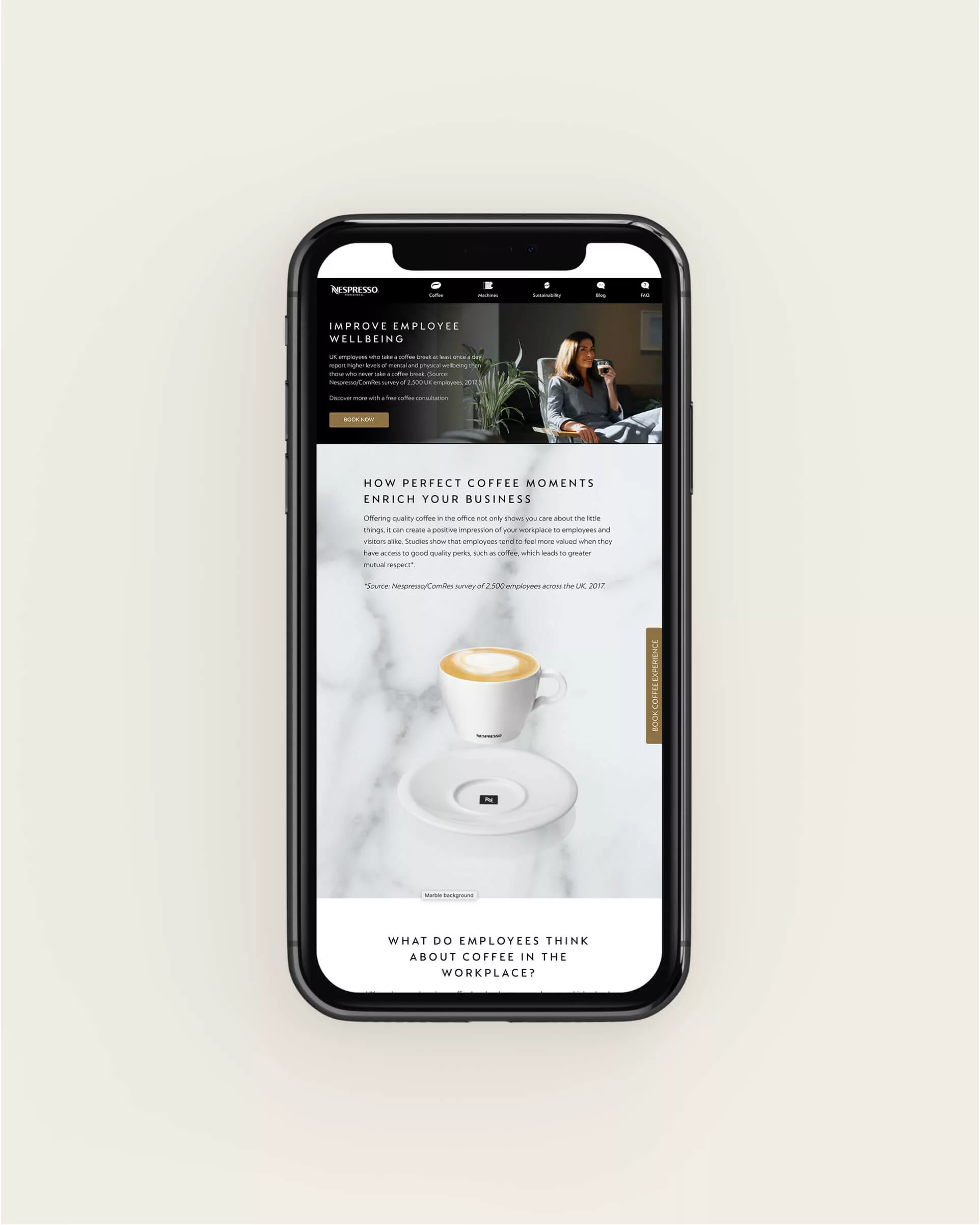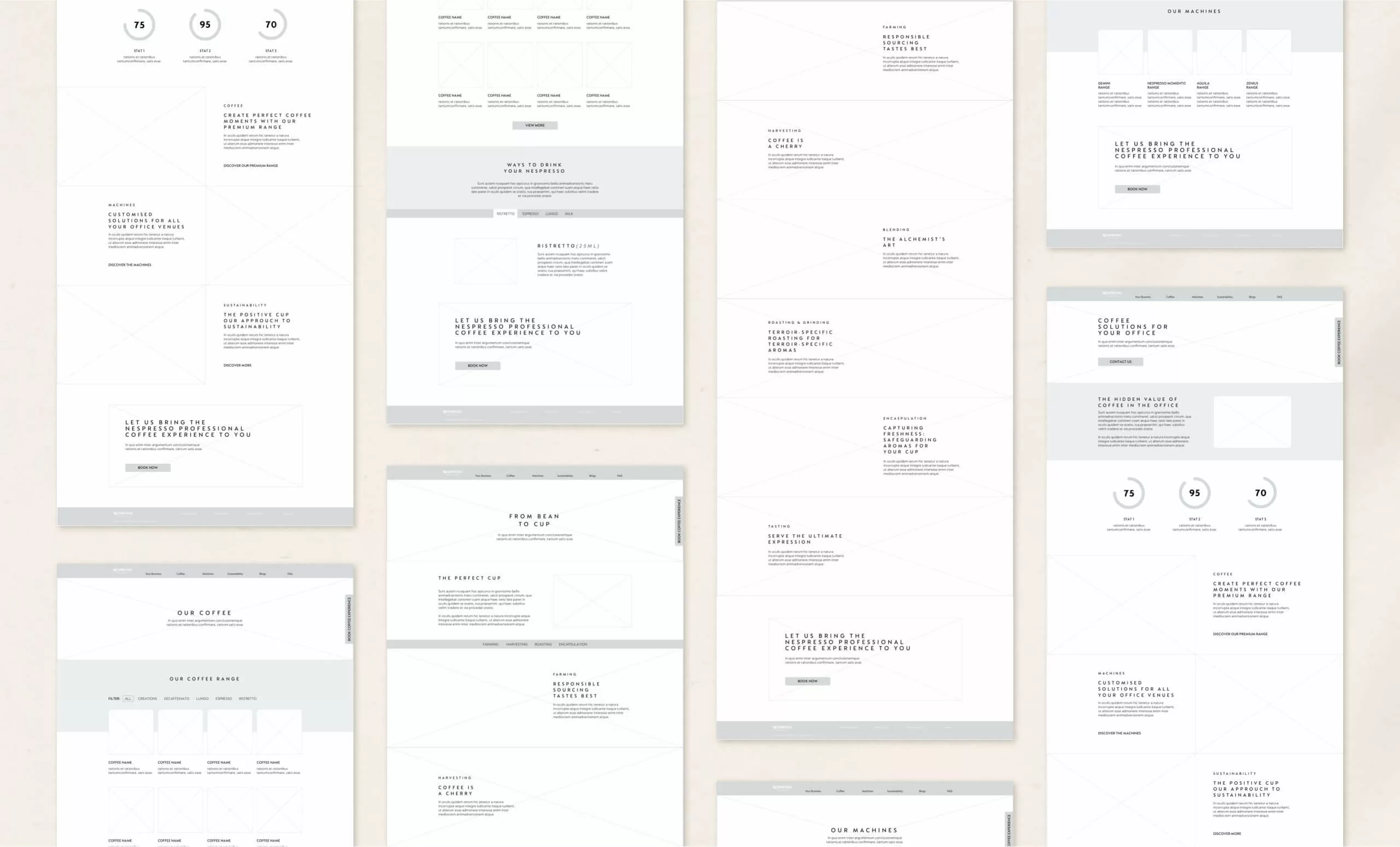 Results
Since launch, the site has been generating an average of just over 77 leads per month, with that figure improving over time as the campaign is refined.
Since kicking off our PPC campaigns, we have maintained the same monthly advertising budget, and through the power of optimisation, refinement, and many cups of coffee, we've achieved a 22% reduced cost per acquisition (per lead) over the first four months and better quality leads month-on-month.
By monitoring how users engage with the website, we're also able to make refinements to the user journey, creating the best chance at conversion. Identifying areas to improve, such as the journey on mobile, we continue to boost the conversion rate on site and generate more leads, without raising media spend.
Through initial website optimisation, we saw the overall conversion rate rise from 0.75% to over 3%. Paid channels are generating 4.5% conversion rates on average.
Now that the site is established and refined, we will look to grow the organic traffic to the site, through further exposure on social media channels and the addition of bespoke content to the website, to add long term value on top of the paid media work. But first, coffee.
*Excluding some postcodes in London and SE.