Keyline
Keyline – trailblazers in the civils industry
View site
Keyline is a business full of pioneers, breaking new ground with their thinking and their processes, helping customers build, protect and maintain the vital infrastructure we all depend on. Owned by Travis Perkins PLC, Keyline is the UK's largest supplier of specialist civils products and solutions for Britain's construction projects. 
With its huge range of quality materials held in stock, a nationwide branch network, specialised fleet and team of experts in civils products and projects, Keyline's ambitions for growth and driving industry change are staggering.
Keyline tasked us with a challenge to match this ambition. "How can a sizable company like ours communicate its values, objectives, key strategies and successes to our employees and partners in an engaging and impactful way?" 
Game on!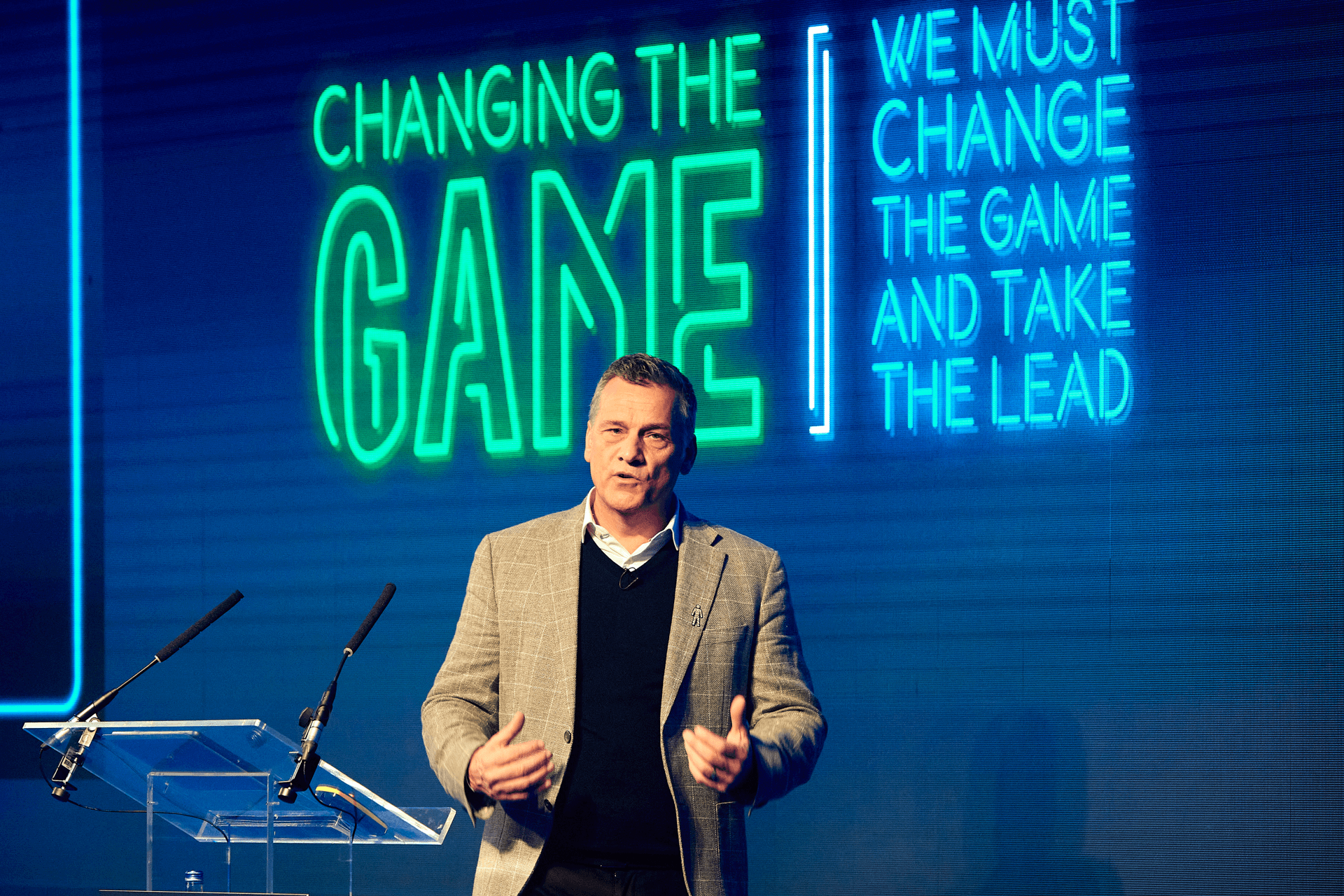 "OneAgency understood the brief right from the initial pitch. The team's passion and energy to deliver the very best for this project is incredible, no challenge or request was too much to take on."
The Brief
After a record year, Keyline wanted to celebrate the business' success with colleagues from all areas of the company and its top suppliers, while focusing on its 2023 strategies, and beyond. 
Building on chapter four of the Keyline business story – 'We Must Change the Game and Take the Lead', the theme needed to be fun and engaging but at the same time inspiring and educational, to make sure the business' messages were understood by all stakeholders. Therefore, the brief was to take what could be a potentially dry corporate event and bring the gaming vision to life with a big idea.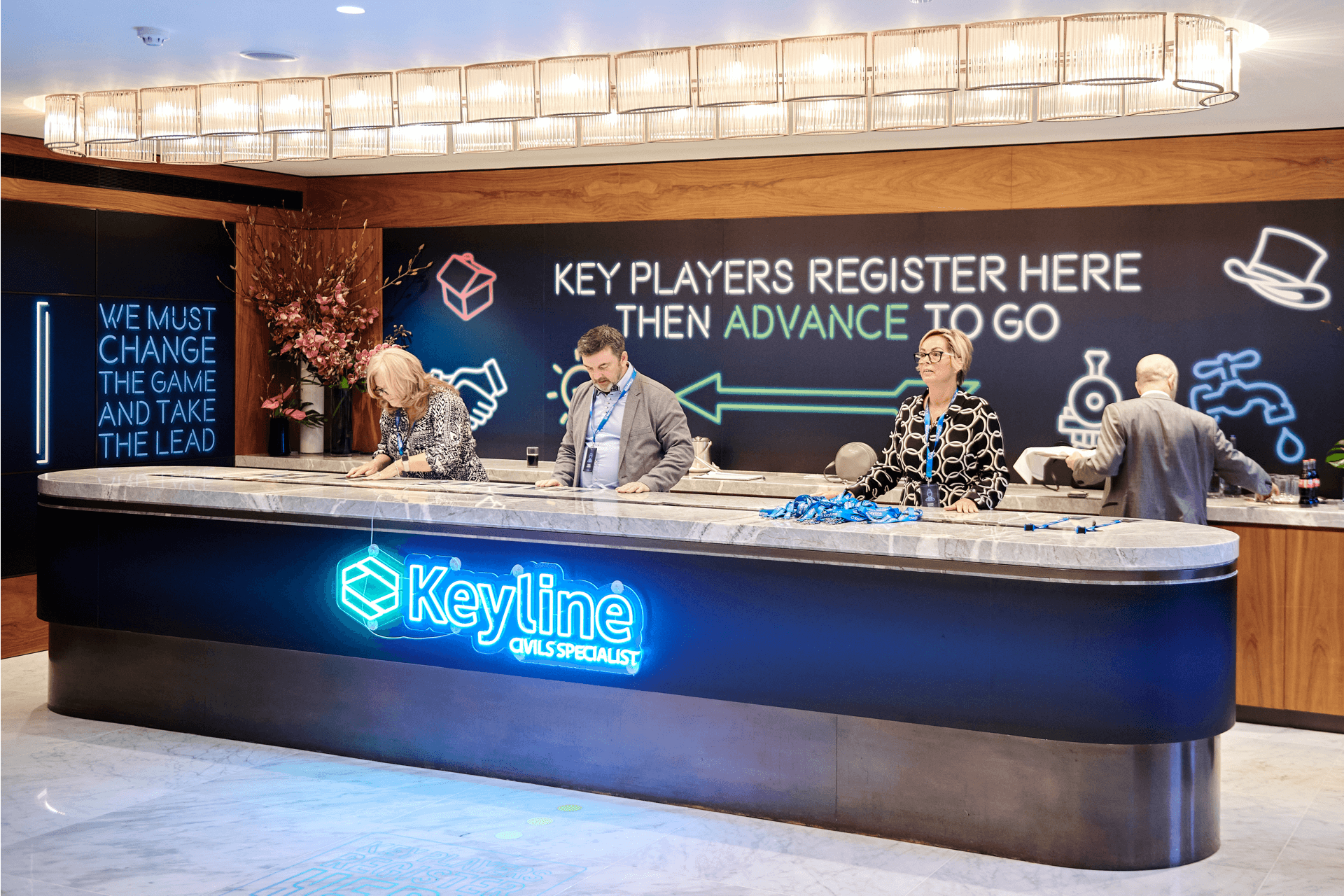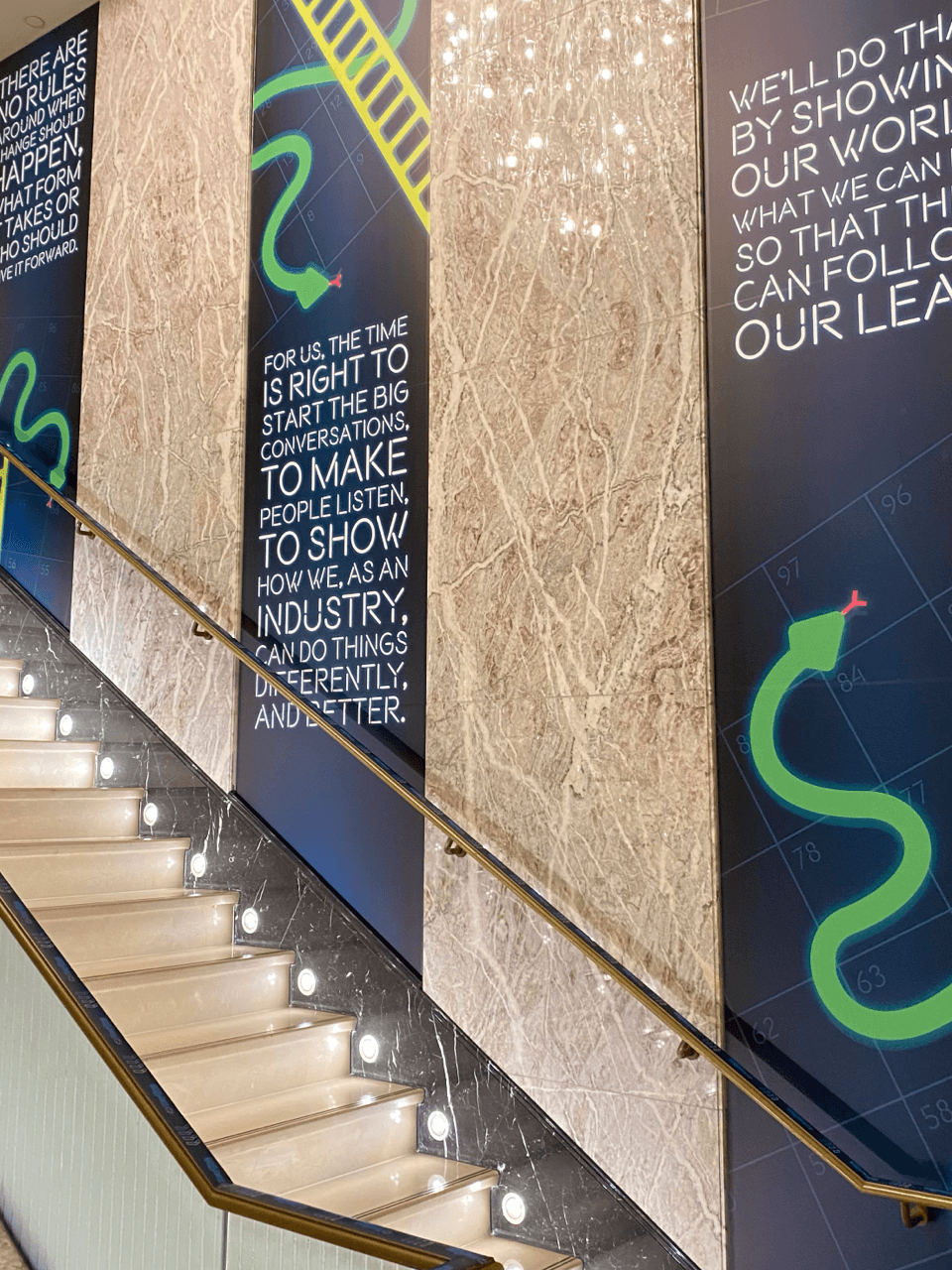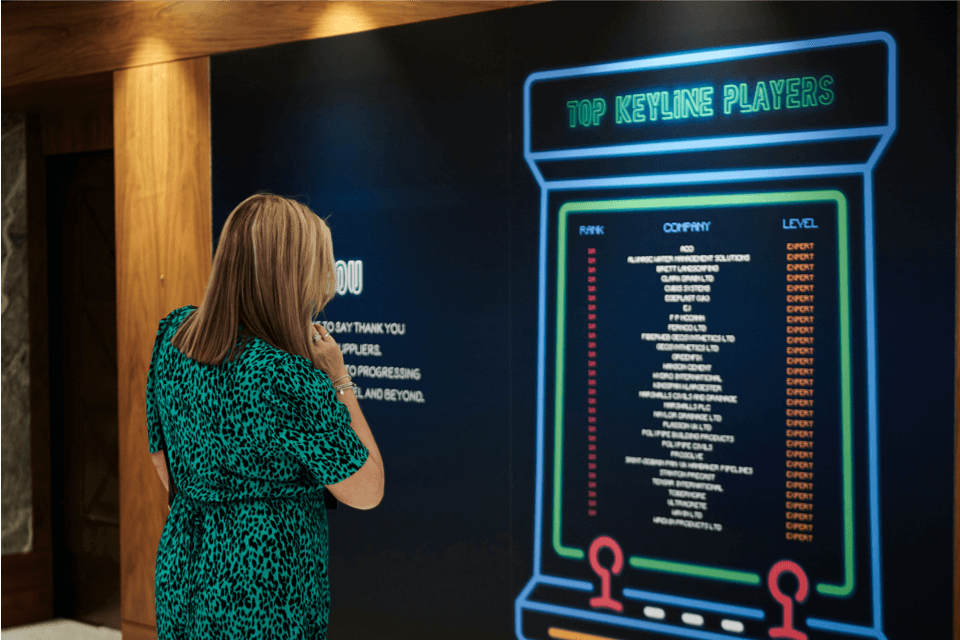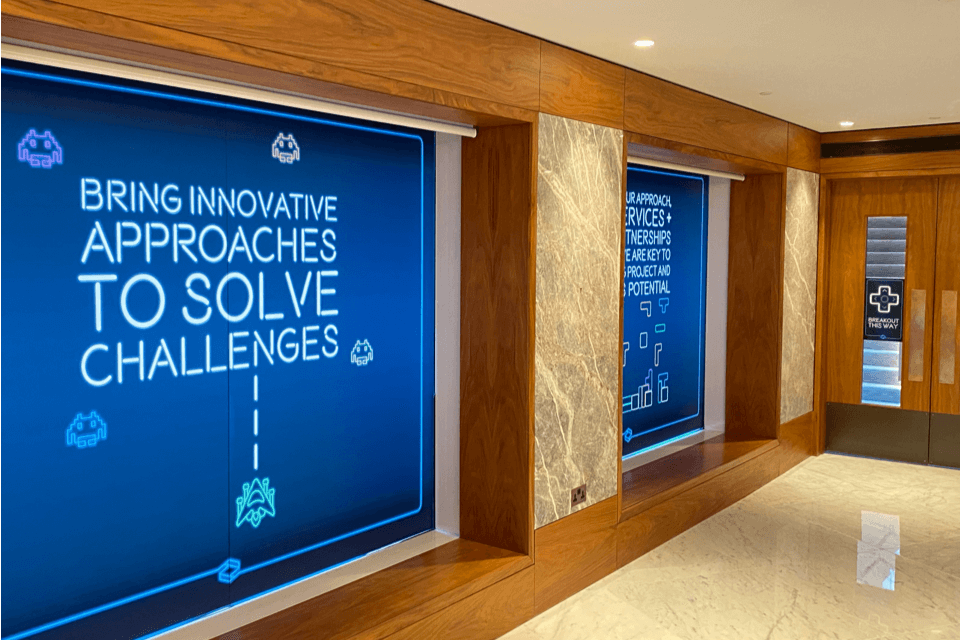 Changing the Game
and Taking the Lead
As the event was centred on 'Changing the Game' in the civils industry, OneAgency's creative team developed a bold, dynamic concept based on an iconic retro game theme. We honed in on 14 games that we felt would work throughout the venue and could be linked to Keyline's strategy pillar messaging; Monopoly, Snakes and Ladders, Pacman, Mario and Scrabble to name a few.
These games became the vehicle for Keyline's objectives and values, communicating them in a bold, clear, entertaining way. The theme created a platform to celebrate Keyline's 'game changers' (colleagues) and 'top players' (suppliers). 
The playful, disruptive feel of the event was outside of the box for Keyline as a business in terms of creative flex – and at OneAgency we thrive off such briefs, going that extra mile to do something different. 
Every single element of the conference carried a particular game branding to bring to life a fully immersive experience and consistent message for employees. Key presenters from the business were even asked to dress up as 'game' hosts for the breakout sessions, which were all based on well-known games – Who Wants to be a Keyline Player, Countdown and Battleships. Everyone on the Keyline team took part and confirmed that this was a truly engaging and fun way to learn.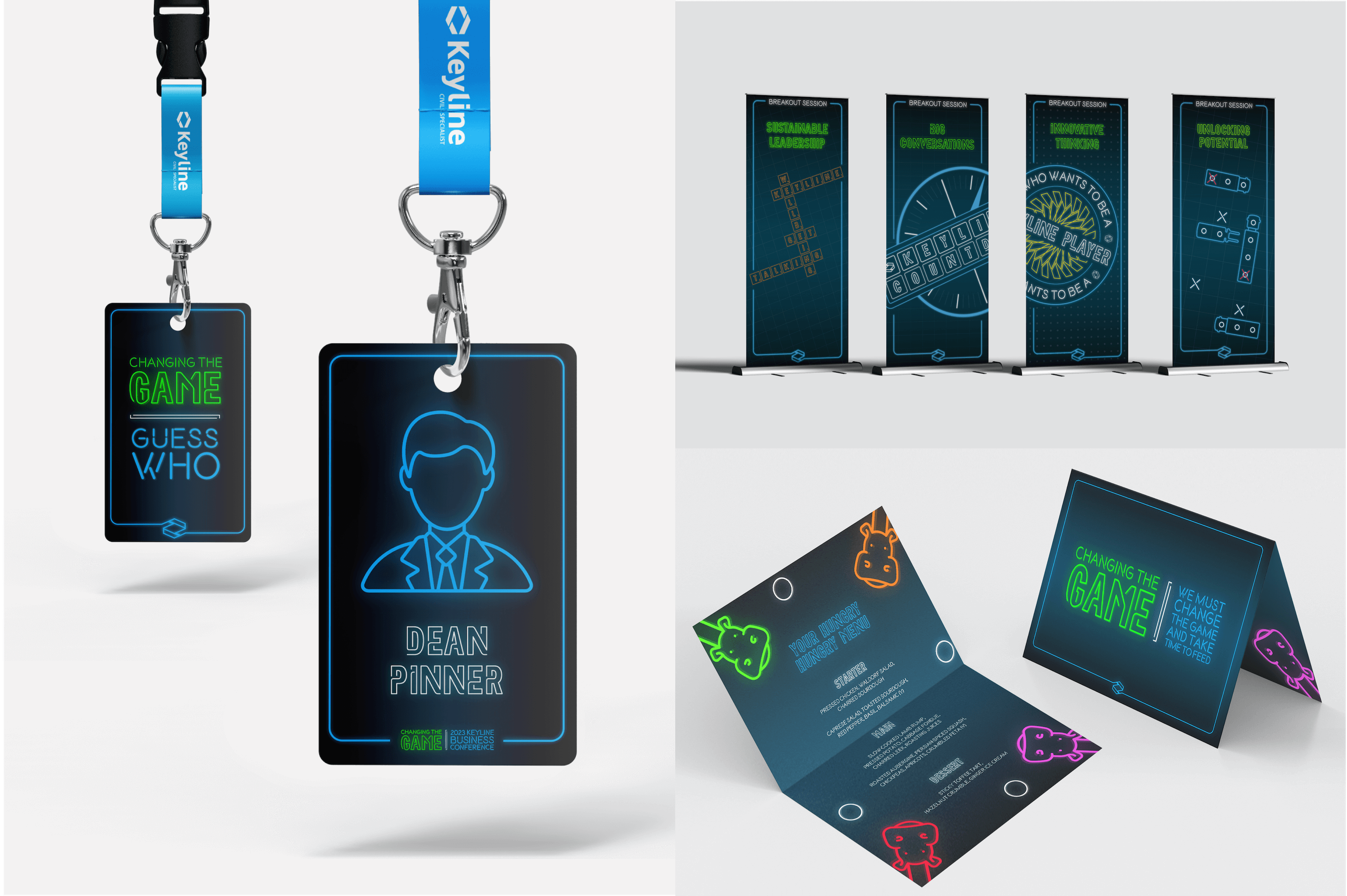 Transforming Spaces
The Royal Lancaster Hotel in London is a familiar venue for both OneAgency and Keyline – it ticks all the boxes in terms of space, location and atmosphere, all backed by a great team. We were given free rein to transform the venue space available to us and created a full suite of decorative elements; both print and digital materials including name badges, feather flags, emails, window and floor vinyls, pull-up banners, wellbeing boxes, slide deck presentations, and various breakout session elements, including a countdown-style game and much more.
We really pushed ourselves to make the content fun and engaging in line with our theme "Changing the Game", so that Keyline's senior leadership team could fully understand and get behind the business strategy in order to share effectively with wider teams. 
An important element of this was video, which became a key component of the conference. We showcased the Keyline story and a hugely effecting conference opening video that left audiences feeling moved and inspired. We created slick visual content to weave the brand's narrative into a scintillating short film, a process that included planning, storyboarding, shoot production, post-production and video editing.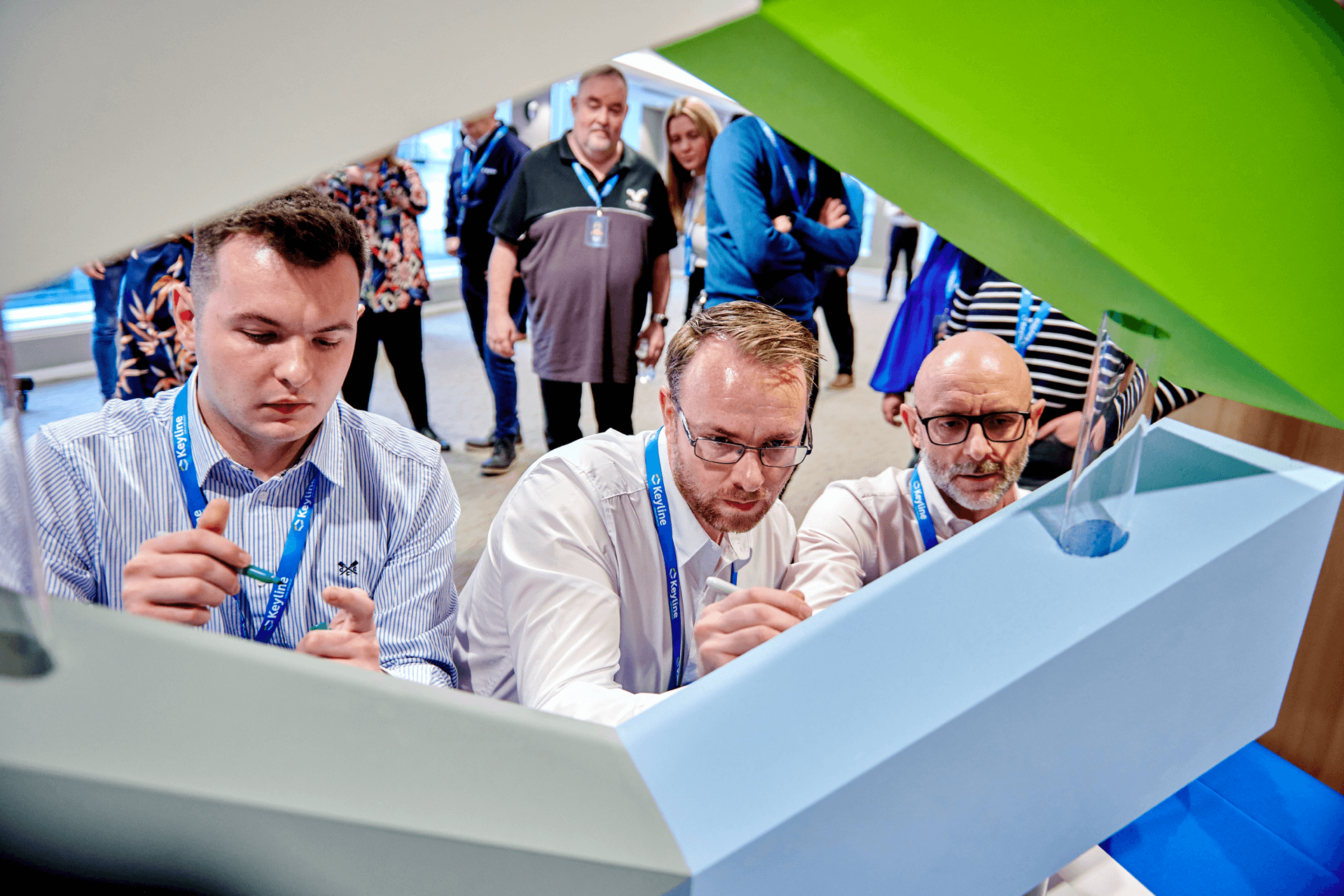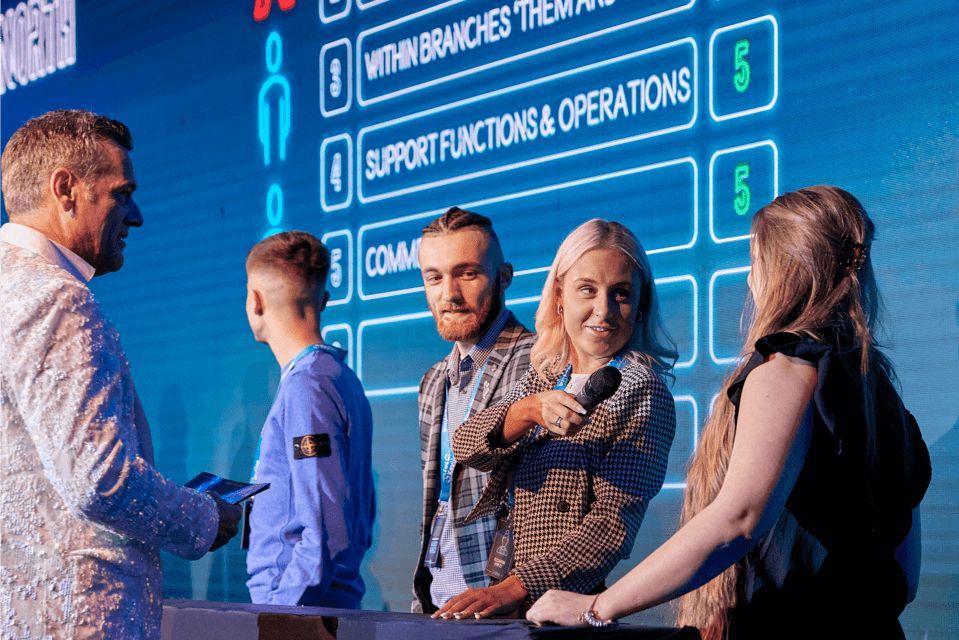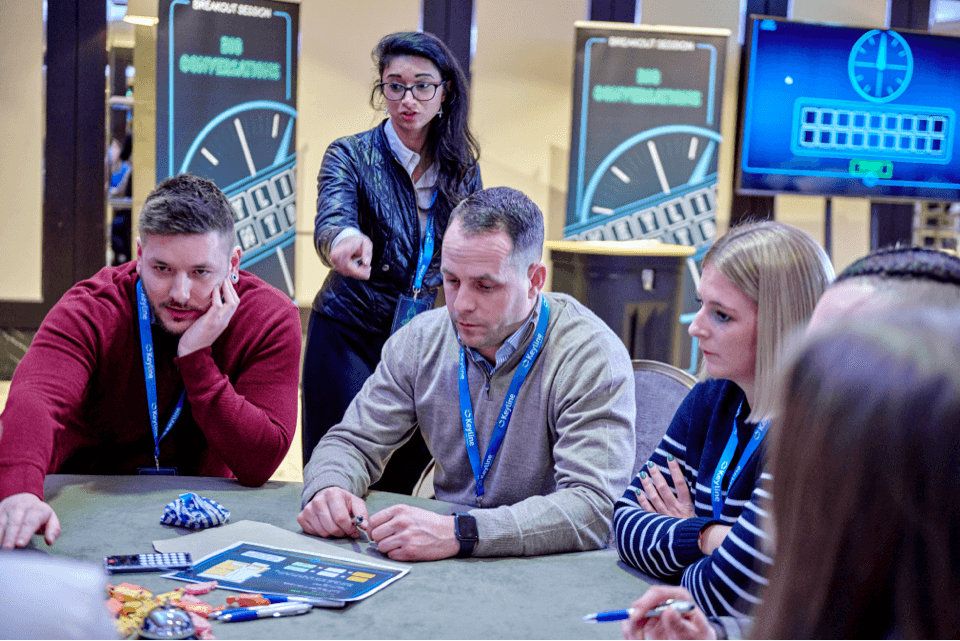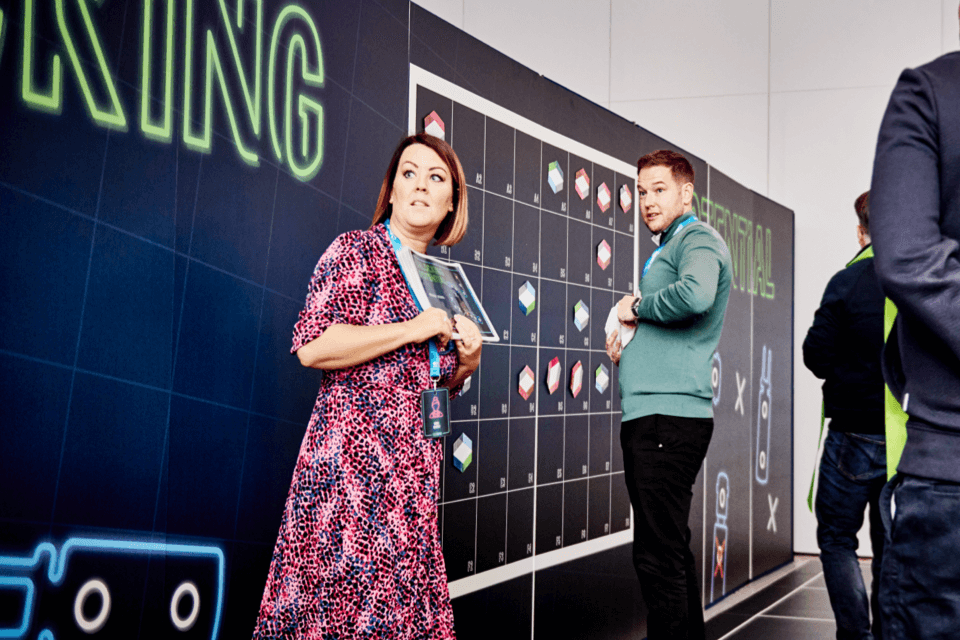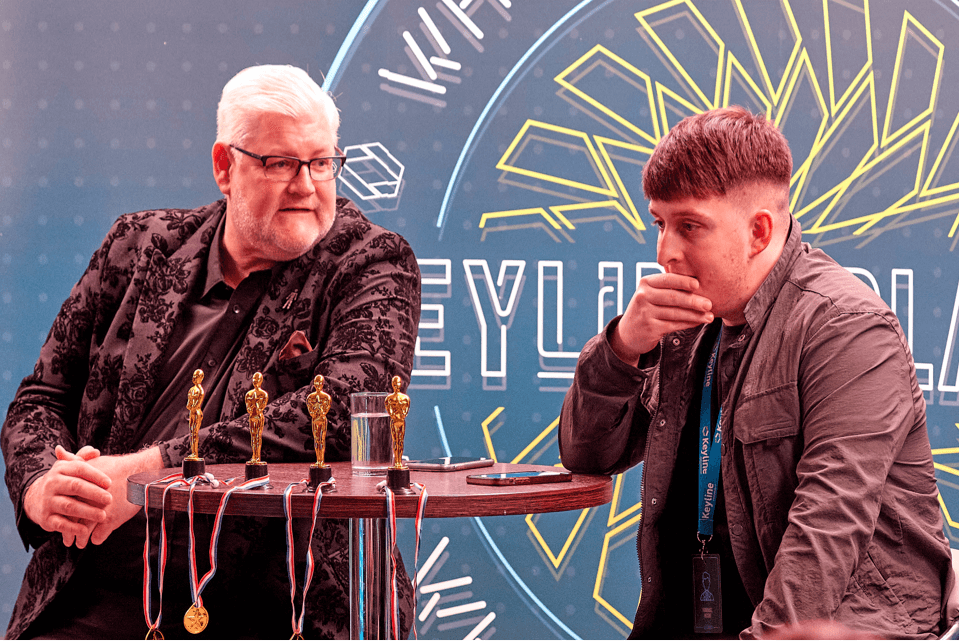 Taking things to the next level
With exceptional creativity, attention to detail and execution, we levelled up the Keyline conference for 2023, growing it to a captivating event on a mammoth scale. Highlights of the day included an array of presentations, game-themed competitive breakout sessions, colleague and supplier awards, Family Fortunes, and an inspiring guest speaker made for a jam-packed day, concluding with a hilarious stand-up set from Simon Brodkin (aka cheerful chav character Lee Nelson) and the afterparty taking us through to the wee hours.
From start to finish it was a truly integrated effort. Our creative, development, videography and client services teams really delivered in terms of impact and messaging. Keyline colleagues came away inspired and empowered, with a clearer idea of the business' position in the market and how, as 'game changers' they will position their approach, their services and their partnerships so they can become the key to unlocking business and project potential – now and in the future. 
 "We would like to say a big thank you to the team at OneAgency for helping us deliver a fantastic conference for our colleagues and suppliers. OA understood the brief right from the initial pitch. The team's passion and energy to deliver the very best for this project is incredible, no challenge or request was too much to take on. Philippa, James and Mark were a brilliant team to work with, creating an outstanding final result that really added the wow factor to our conference. We look forward to working with you on many more projects in the future."
Don't roll the dice on your next corporate event – winners work with OneAgency.