Cornwall
Developing a new brand identity for leading energy consultants
Creating clarity for the UK's leading energy consultants
Background
With huge growth over the last ten years, Cornwall Energy stood as a brand leader in the energy and water consultancy marketplace.
The brief
However, this standing wasn't reflected in their brand identity or digital portals and OneAgency was asked to re-energise the brand.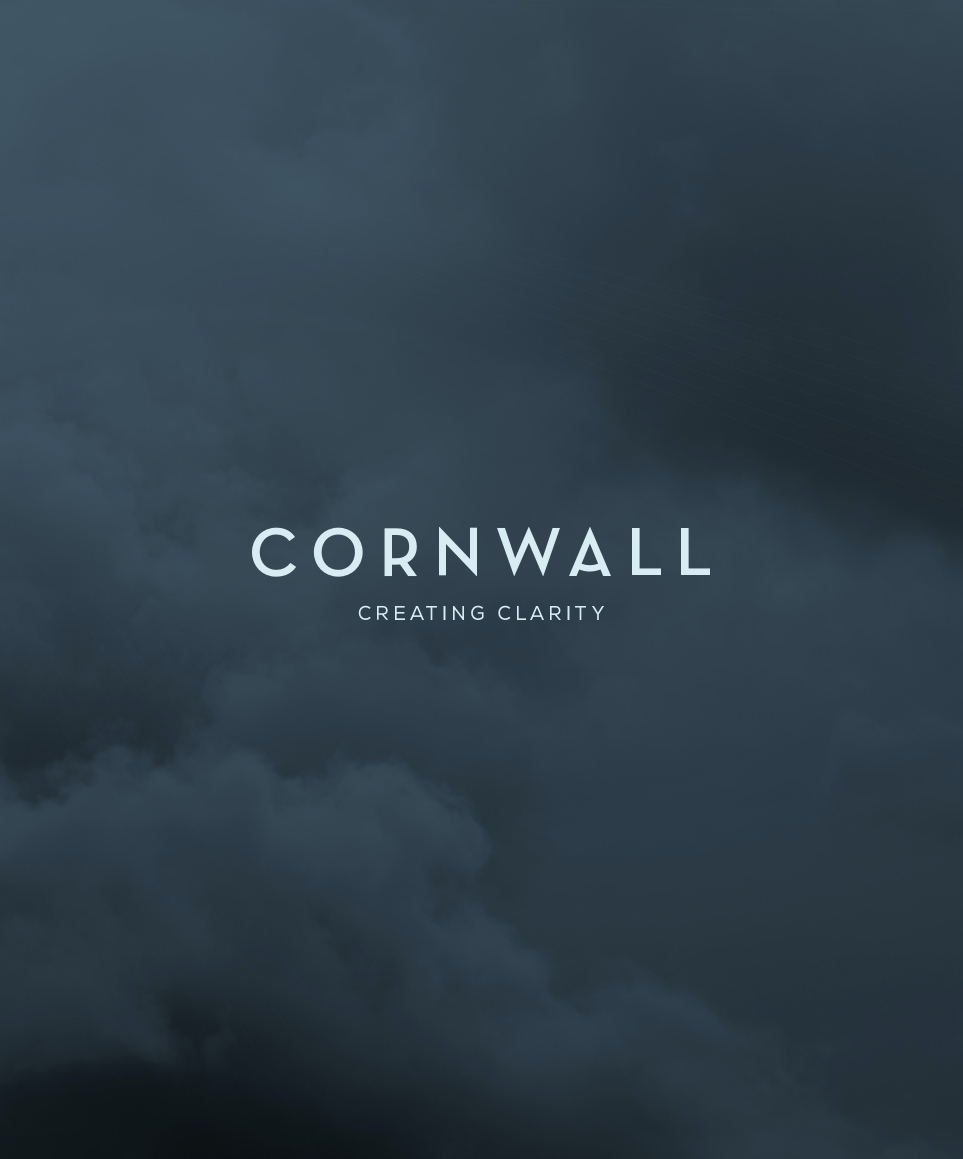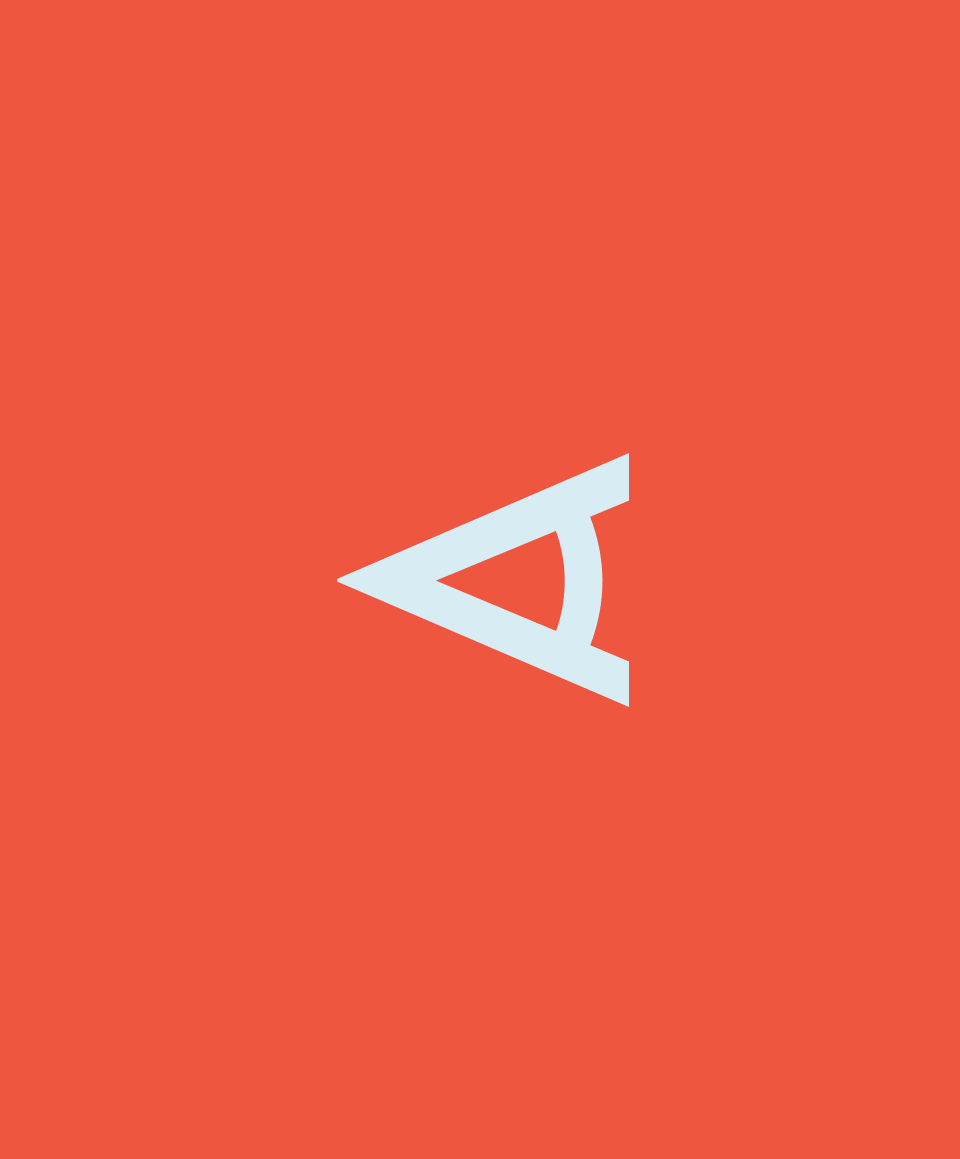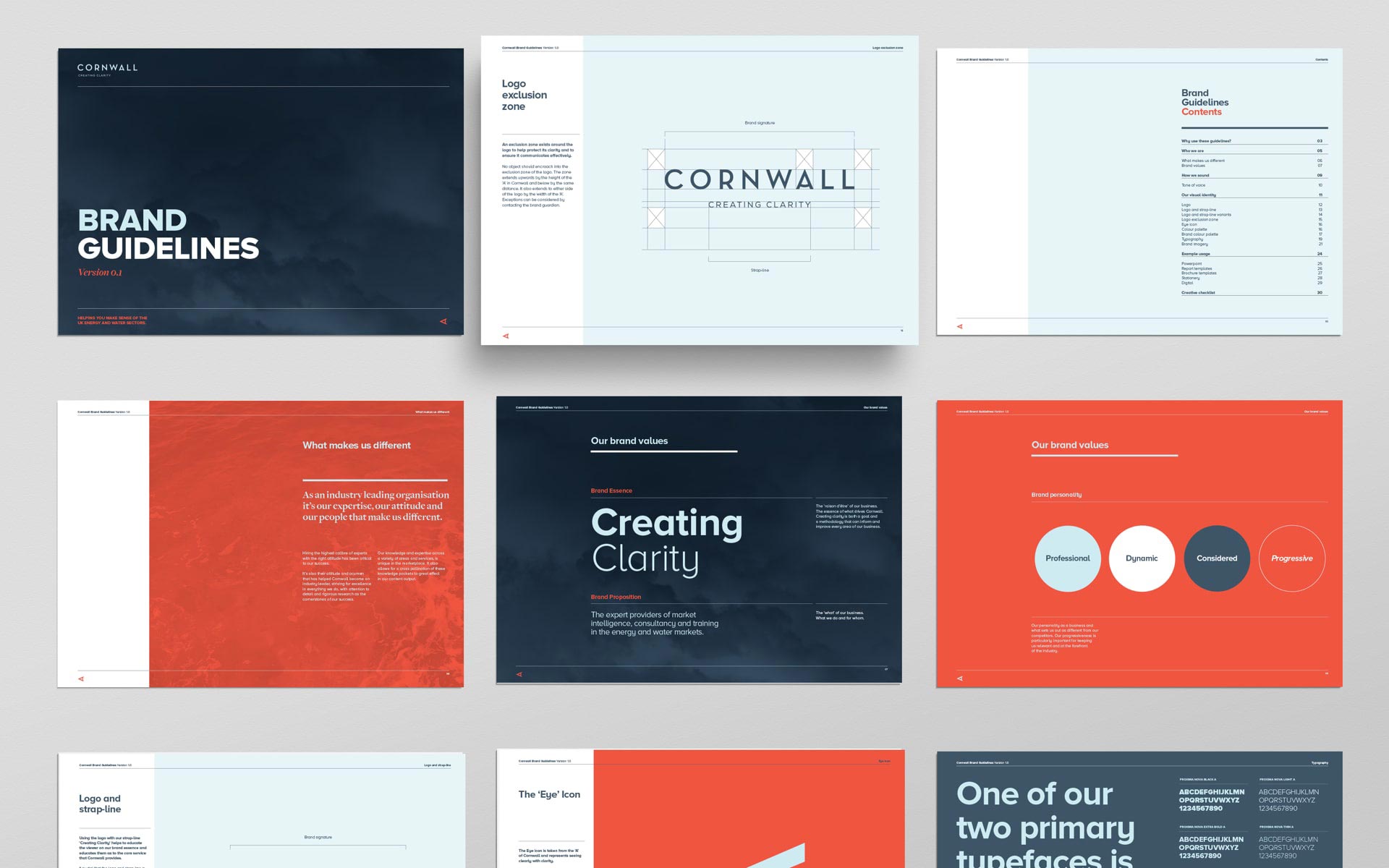 A brand that champions clarity
We researched the marketplace and interviewed customers and stakeholders to better understand Cornwall as an organisation.
A key result of this research was to rename them Cornwall.
We also discovered that Cornwall created clarity for their clients in a complex industry and this became the basis of the strapline Creating Clarity. We started to build a strong visual identity this with the eye icon – made from the A of the font – the perfect metaphor for 'seeing' with clarity. We selected two primary typefaces to give designers and editors flexibility – to aid communication within large articles with technical content.
The dark clouds represented the potential chaos of future markets, 'Cornwall' contrasted sharply against this background.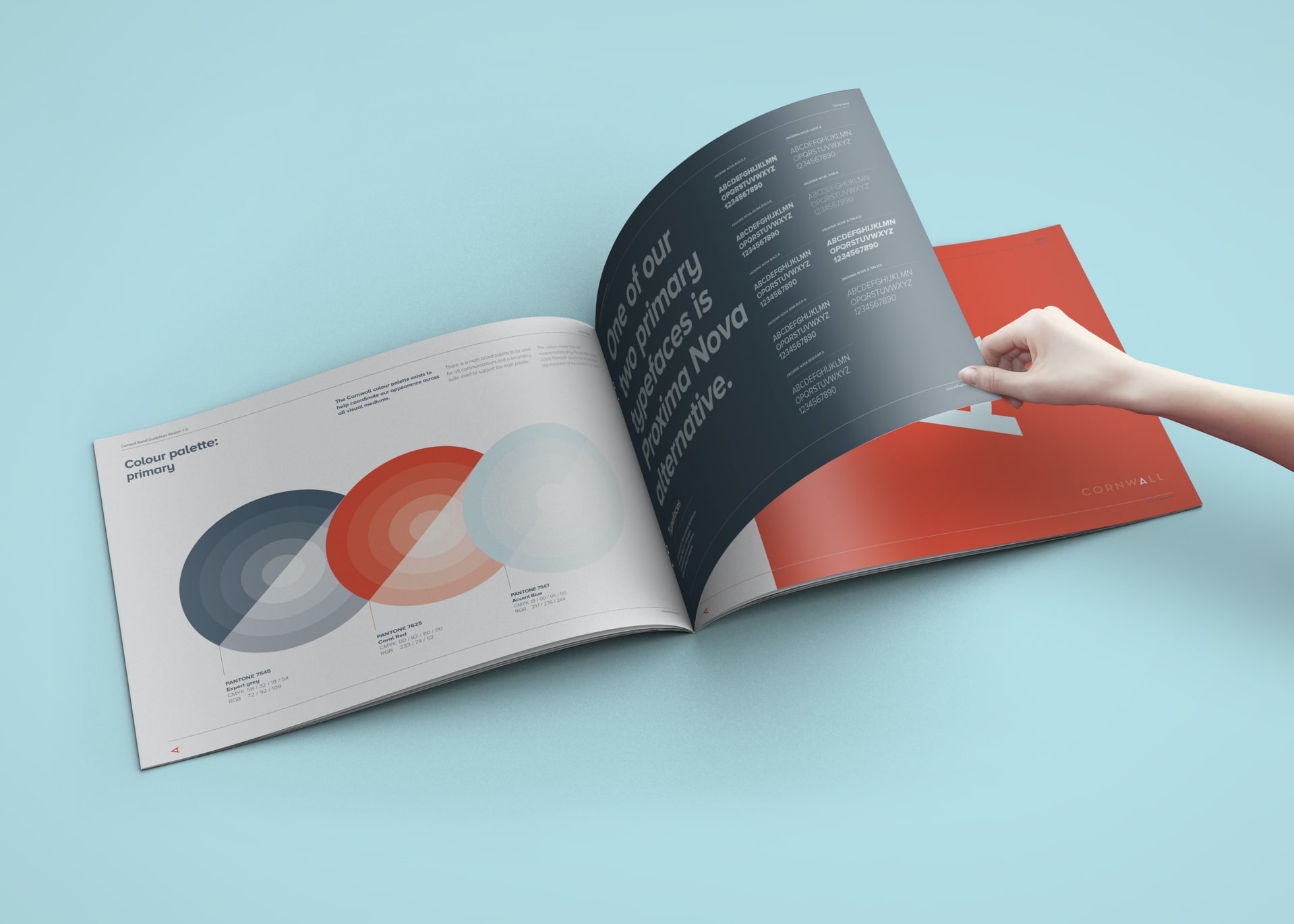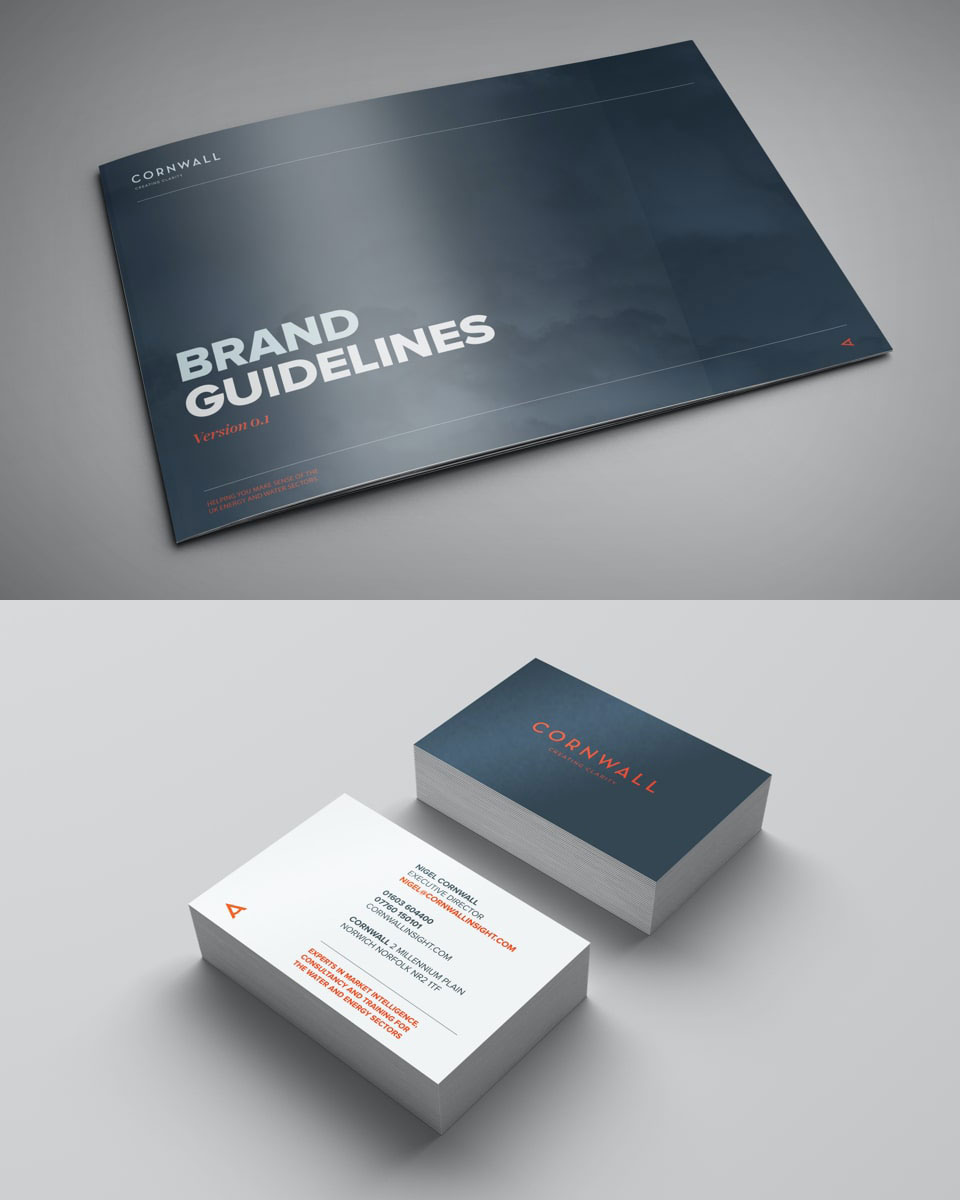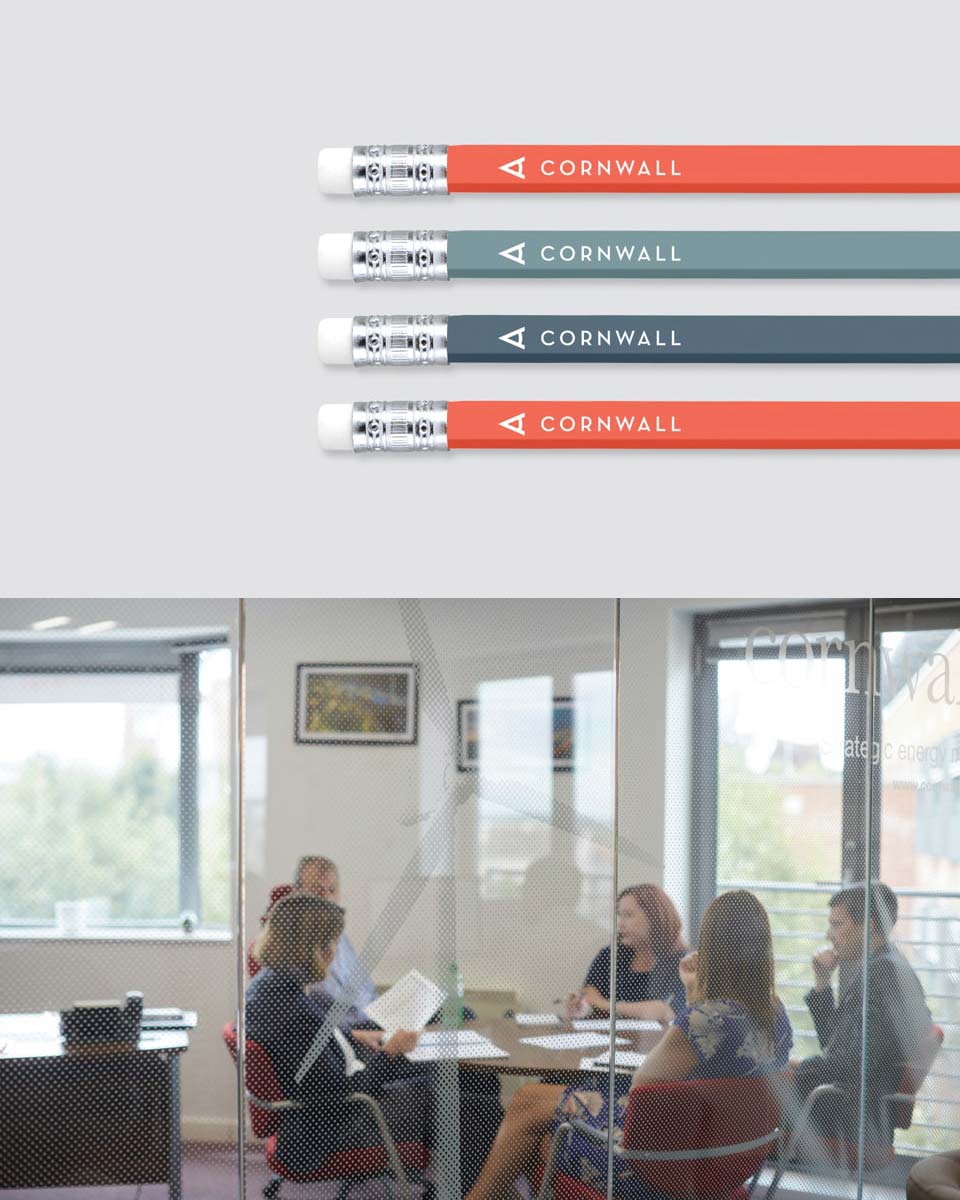 As part of the rebrand, OneAgency helped Cornwall completely re-think their complex digital offering. Our team took their multiple websites, digital publications and subscription portals, and combined them into a single comprehensive website. The result is a single source for all online resources across all sectors, enabling dynamic upsell of products and a single back-end system.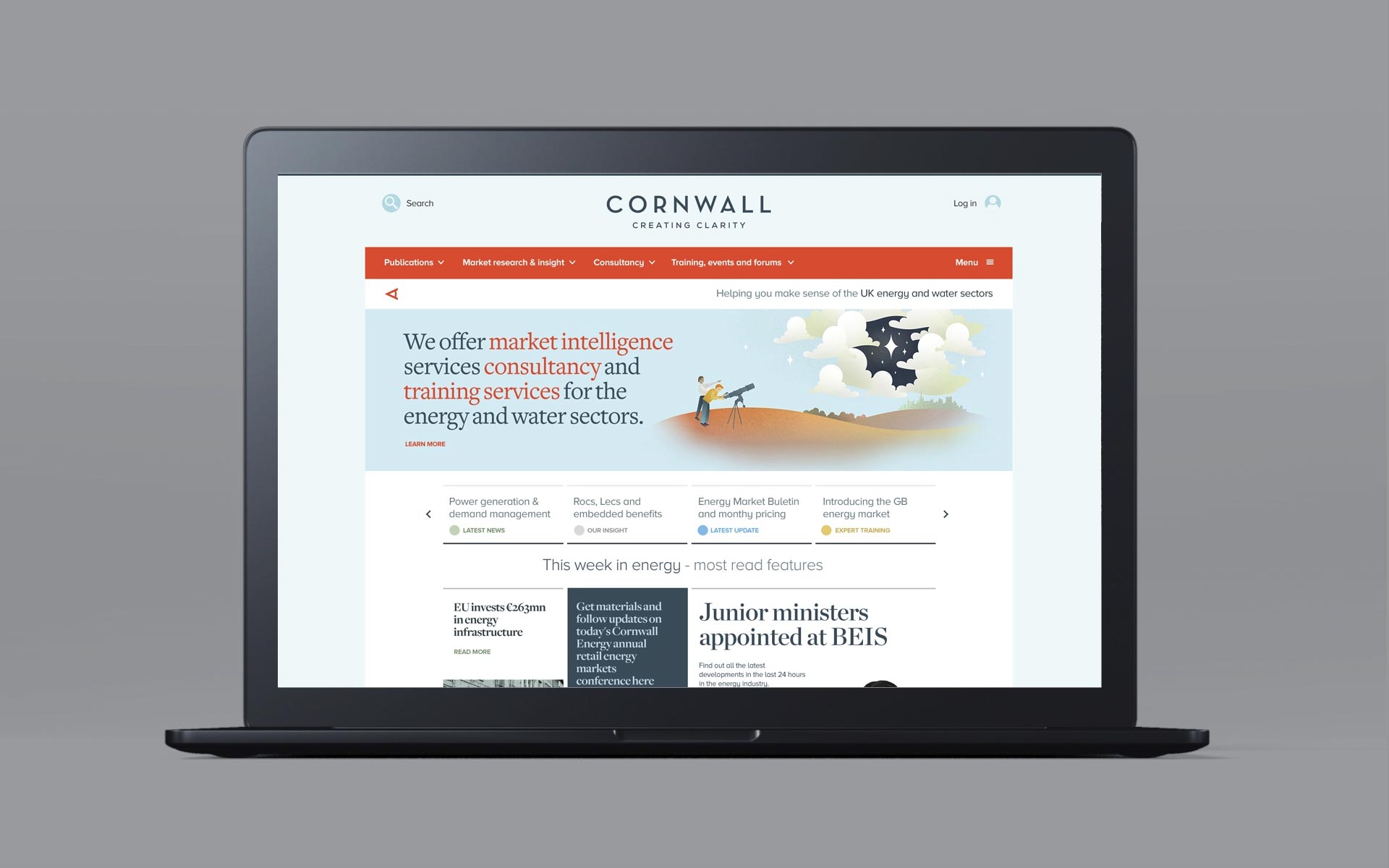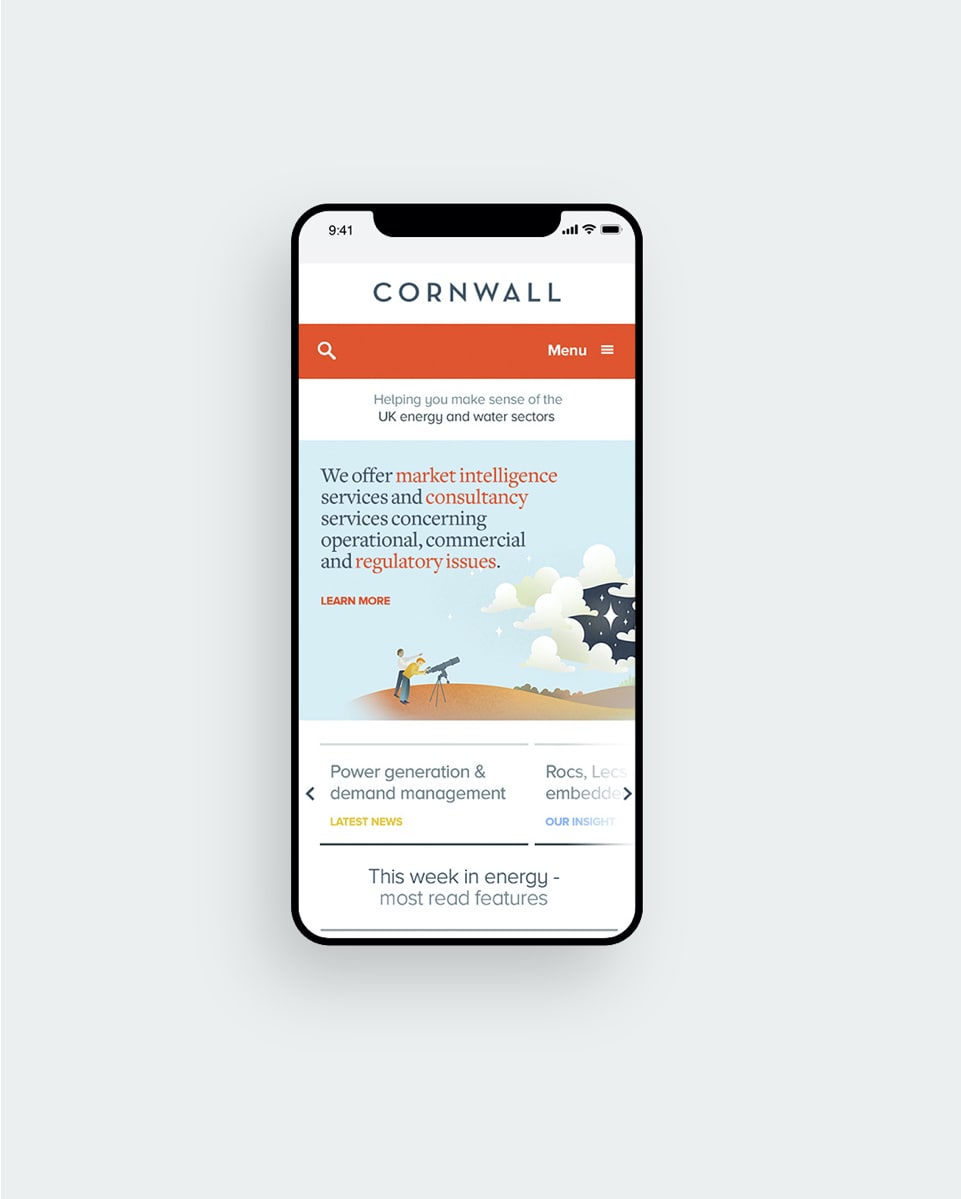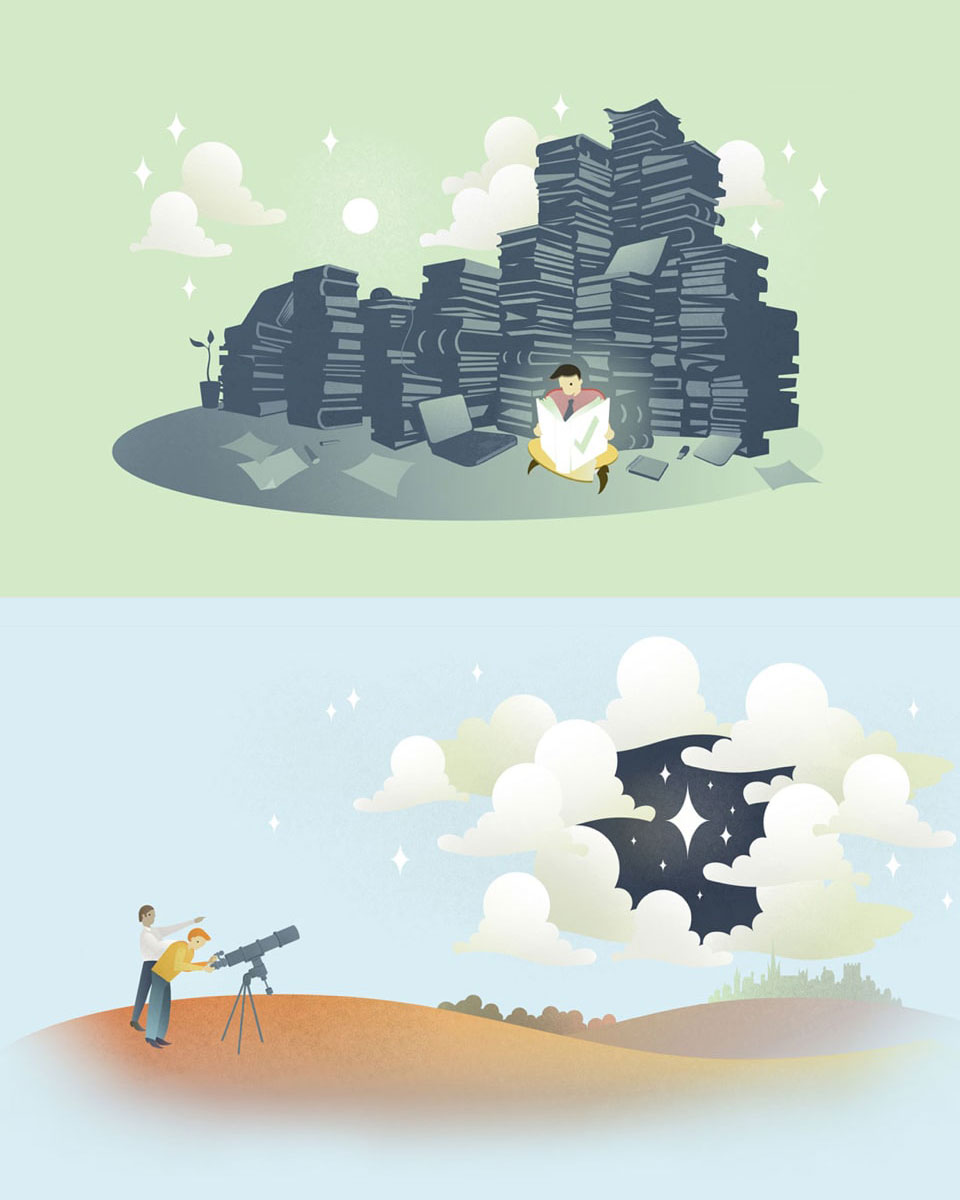 We created business cards, compliments slips and letterheads as well as brochure templates and article sheets.
We developed and introduced an illustration style to help readers digest complex information, provide an overview to articles as well as highlight key concepts and sectors.