Miller's Music
Background
Millers Music is one of the longest established companies in Britain and is believed to be the second oldest music shop in the country. Selling a wide variety of musical instruments including pianos, guitars, drums and orchestral instruments, Millers has a shop in Cambridge and an online store.
Occasionally a client creates a product or service that makes you think, 'Why didn't this exist before?'.
Millers did this when they created their instrument rental service – reflecting its 'music for all' ethos.
The brief
Millers asked us to build a creative campaign that would promote the rental offer across its print and digital channels.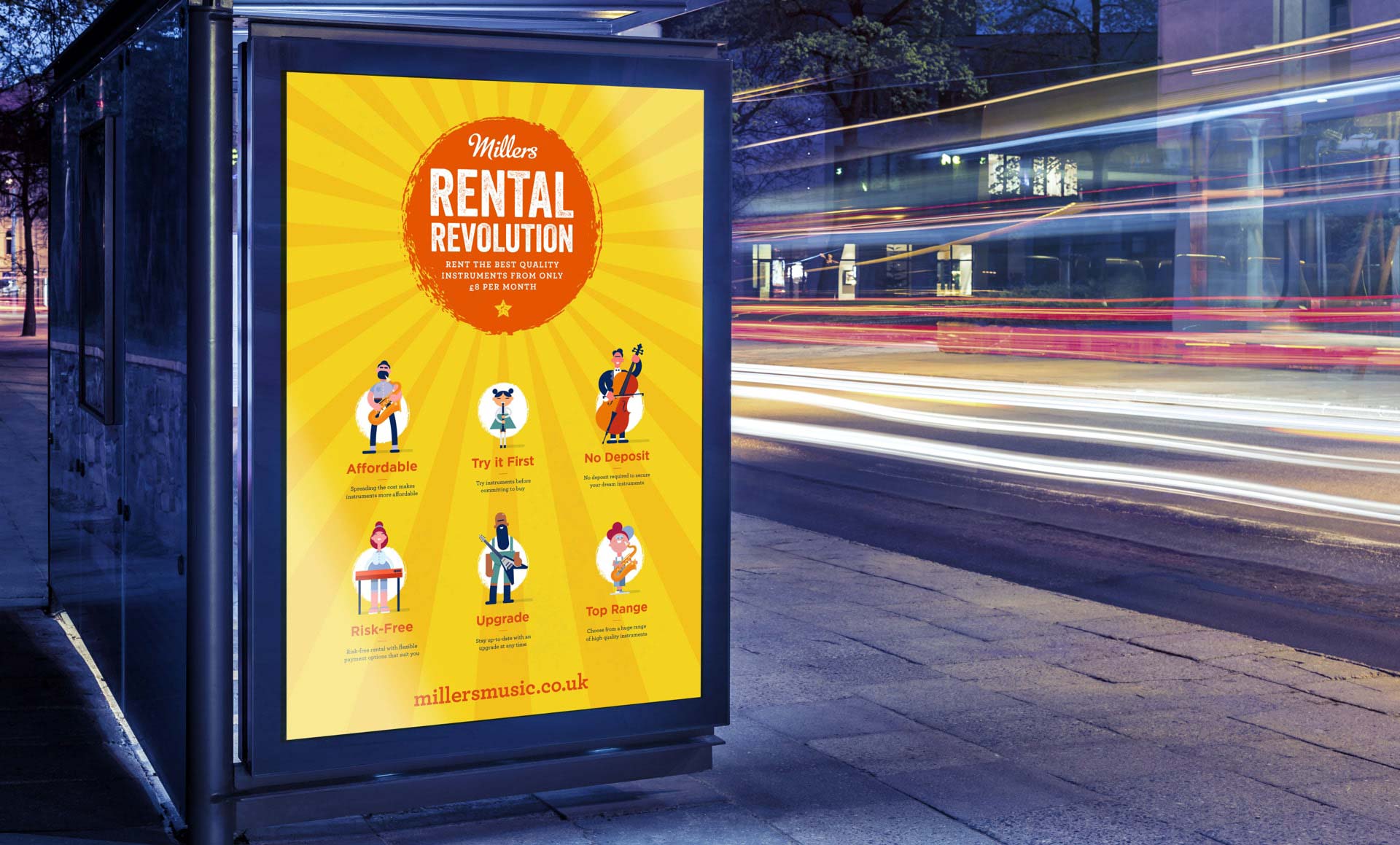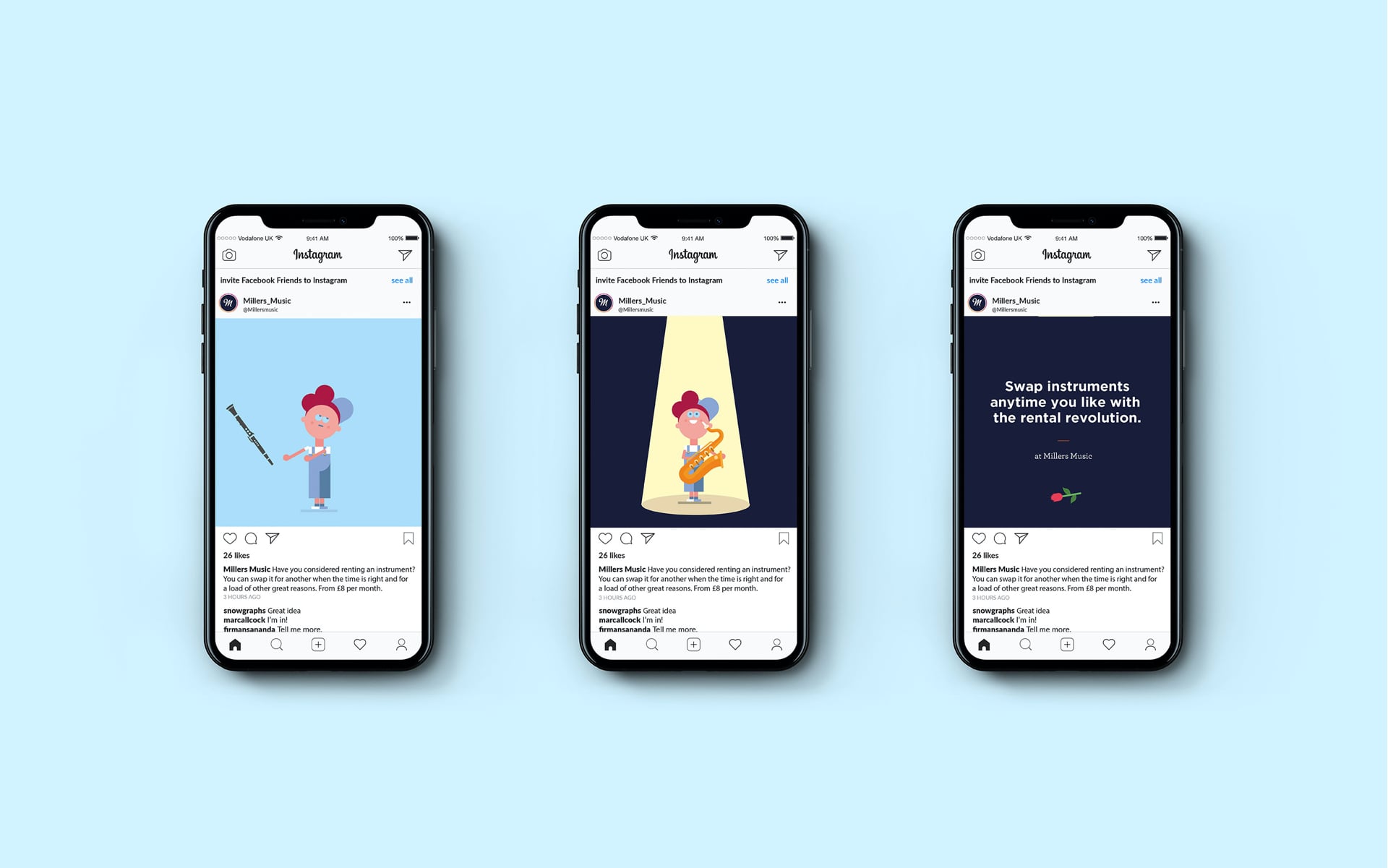 Introducing instrument rental to new musicians
Rental is not widely offered across the music industry, so awareness of instrument rental is very low. As such, the launch campaign for this new service had to be benefits-led and simple to understand. Renting can be the most affordable way of accessing instruments, it is risk-free (allowing a new player to try before they buy), it increases the option to upgrade and there are no maintenance costs. Parents and students were the main target audience for this fantastic new option.
We developed a fun, eye-catching illustrative style which would appeal to our target audiences and work well across multiple visual elements, for example, short educational videos that could be used across the Millers website and social media platforms.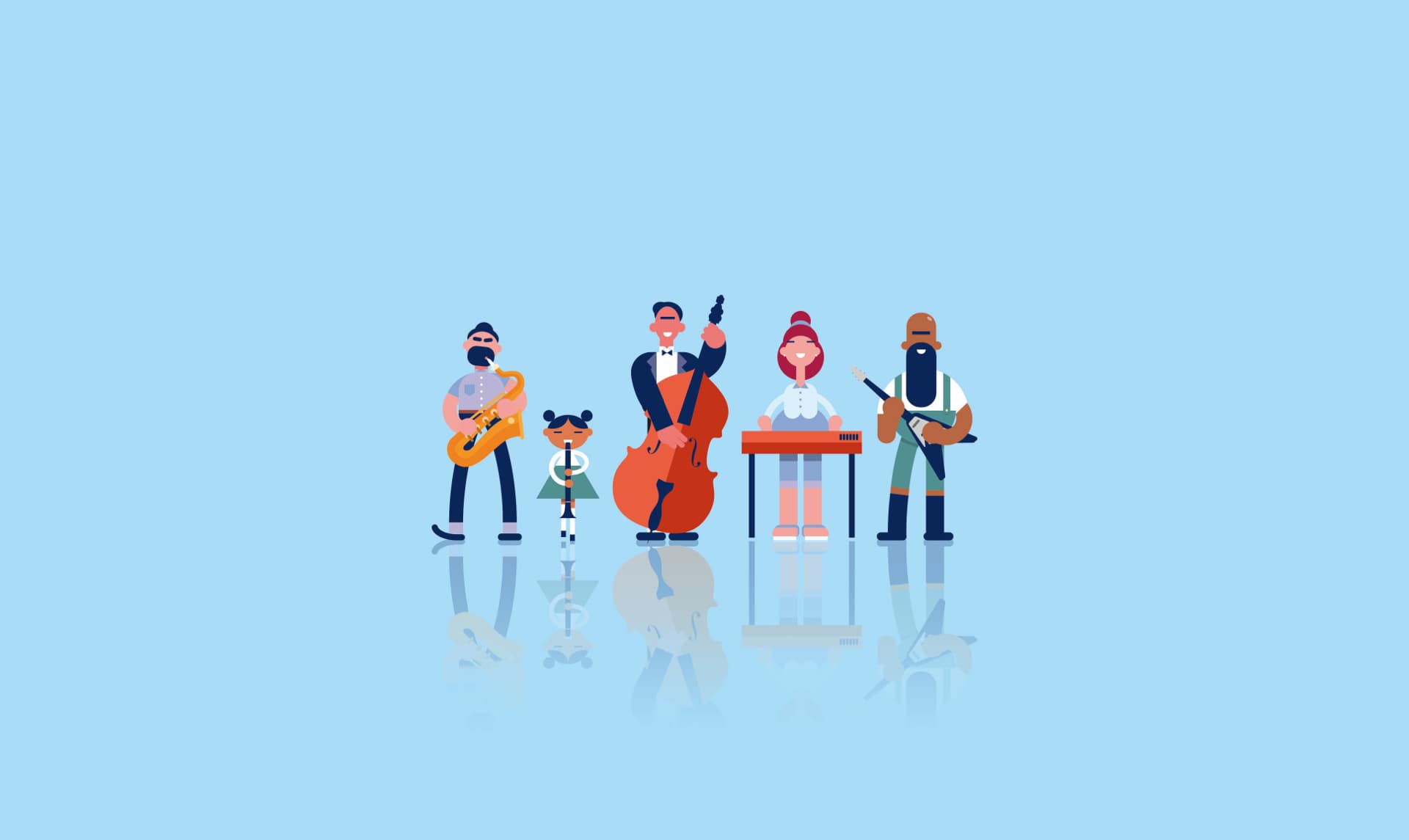 We created 'The Rental Revolution' – exciting and instantly understandable. The Rental Revolution suggests an exciting rental scheme for Millers' customers and hinted at the growth of rental culture (from phones to white goods), while promising a powerful and game-changing concept in the rental marketplace.
Elements included the strong call-to-action 'Join the rental revolution!' and price-led messaging, 'From £8 a month' to grab customer attention as well as sell the benefits of renting.
Knowing the power and impact of video, The Rental Revolution campaign featured engaging animations and educational video stories that sold the proposition and entertained simultaneously. The various illustrative representations of customer personas were seen enjoying and playing a wide range of instruments – highlighting the choice and the ease of renting.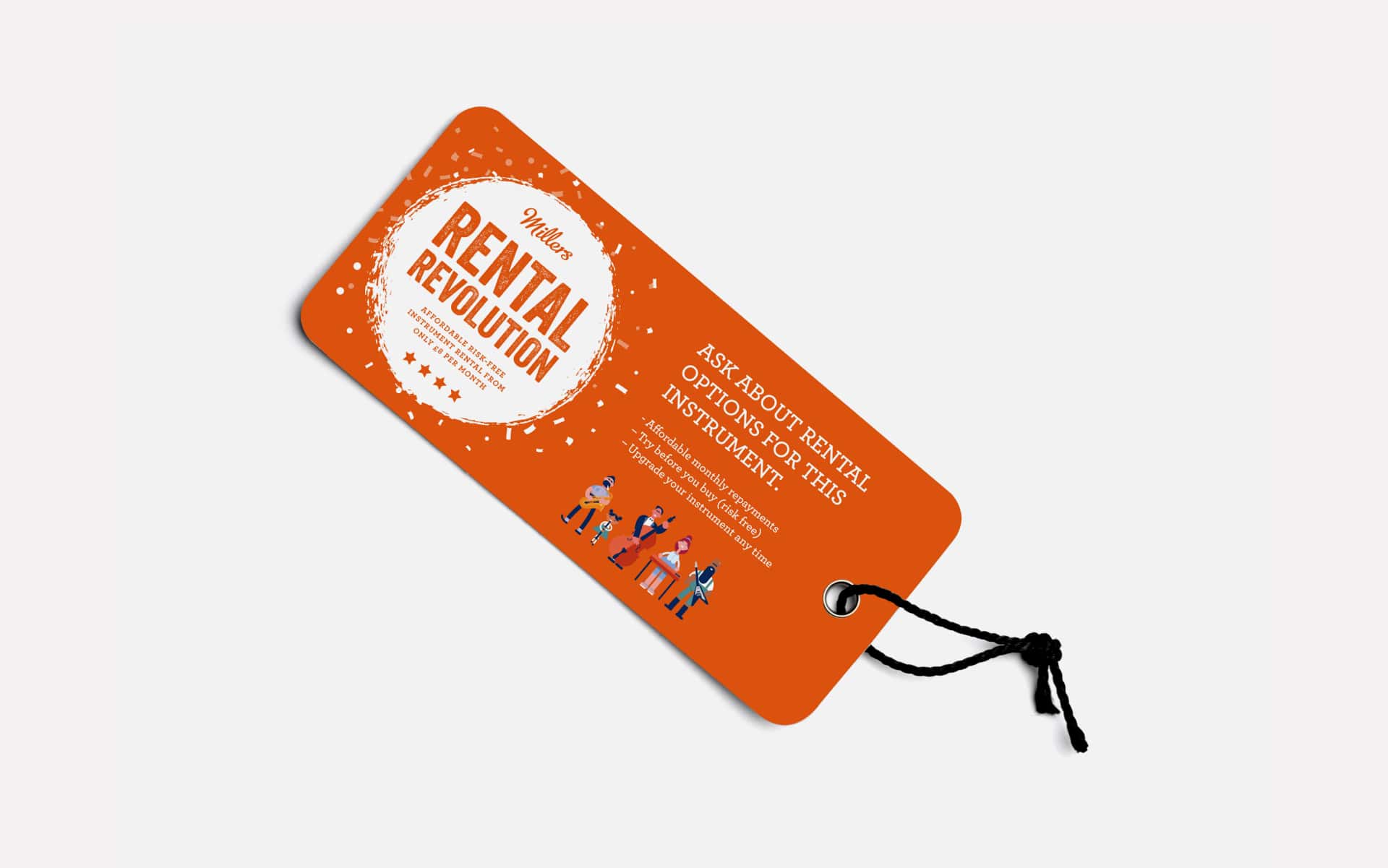 Visuals that really sing…
The simple style of illustration, with its universal appeal, was also selected for ease of animation. The inclusive ensemble featured brass, woodwind, strings, piano and electric guitar with a gender, race and age balance. Each character had a small animation movement to entertain and engage the viewer.
Music was of course a key element of each video, chosen to breathe life into the characters' story.
Our initial creative solution for the rental campaign was rolled out to populate Millers' ecommerce and rental sites as well as in-store merchandising with banners, large window posters and POS. We supplied all designed and artworked items to agreed specifications, with tweaked messaging and visuals depending on where the creative would be used.