Norfolk Blood Bikes
A brand new look for the heroes on two wheels
View site
It's heart-breaking when you see a fantastic charity having to operate under a tired brand that doesn't reflect the lifesaving work they do.
That's why we decided to work with Norfolk Blood Bikes to breathe new life into its branding and online presence.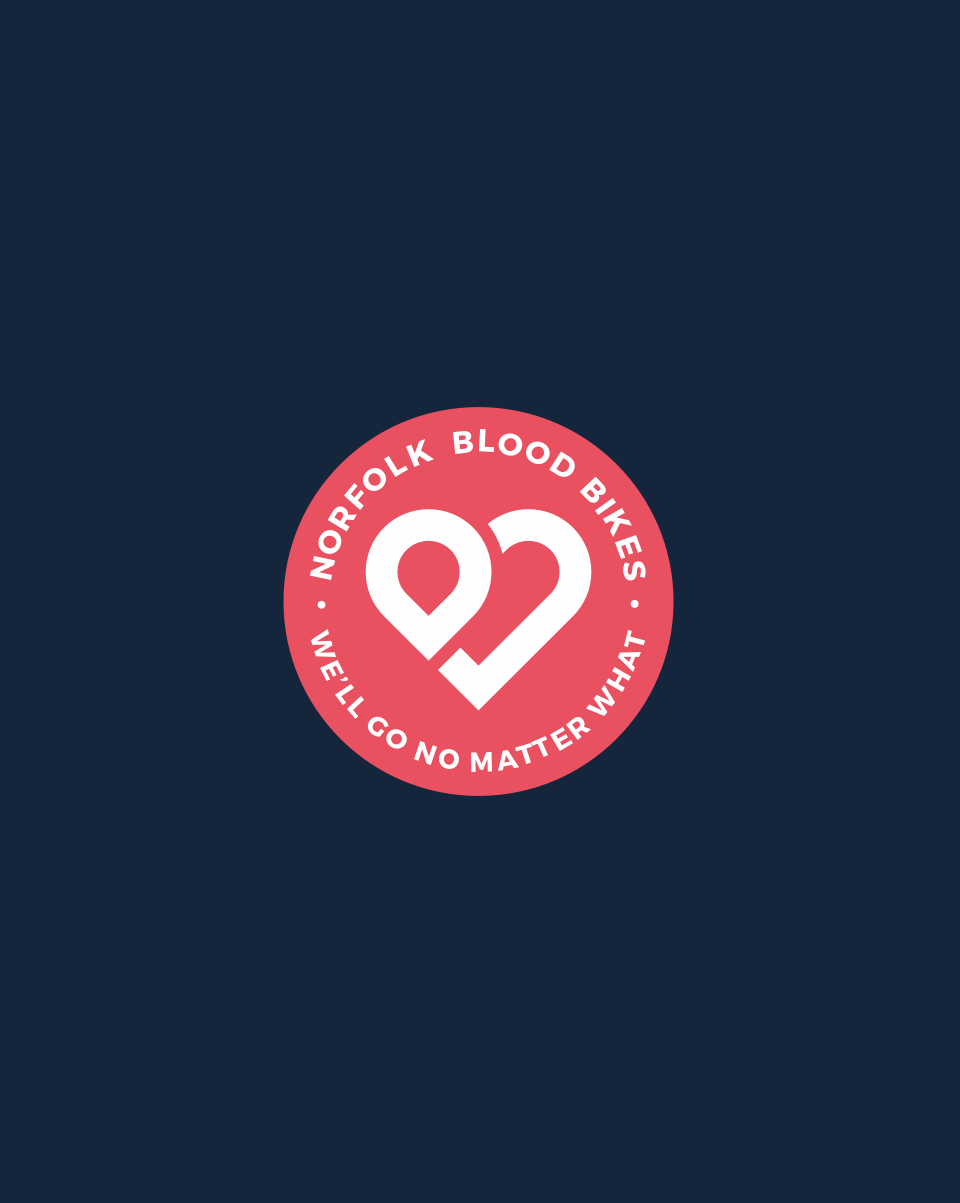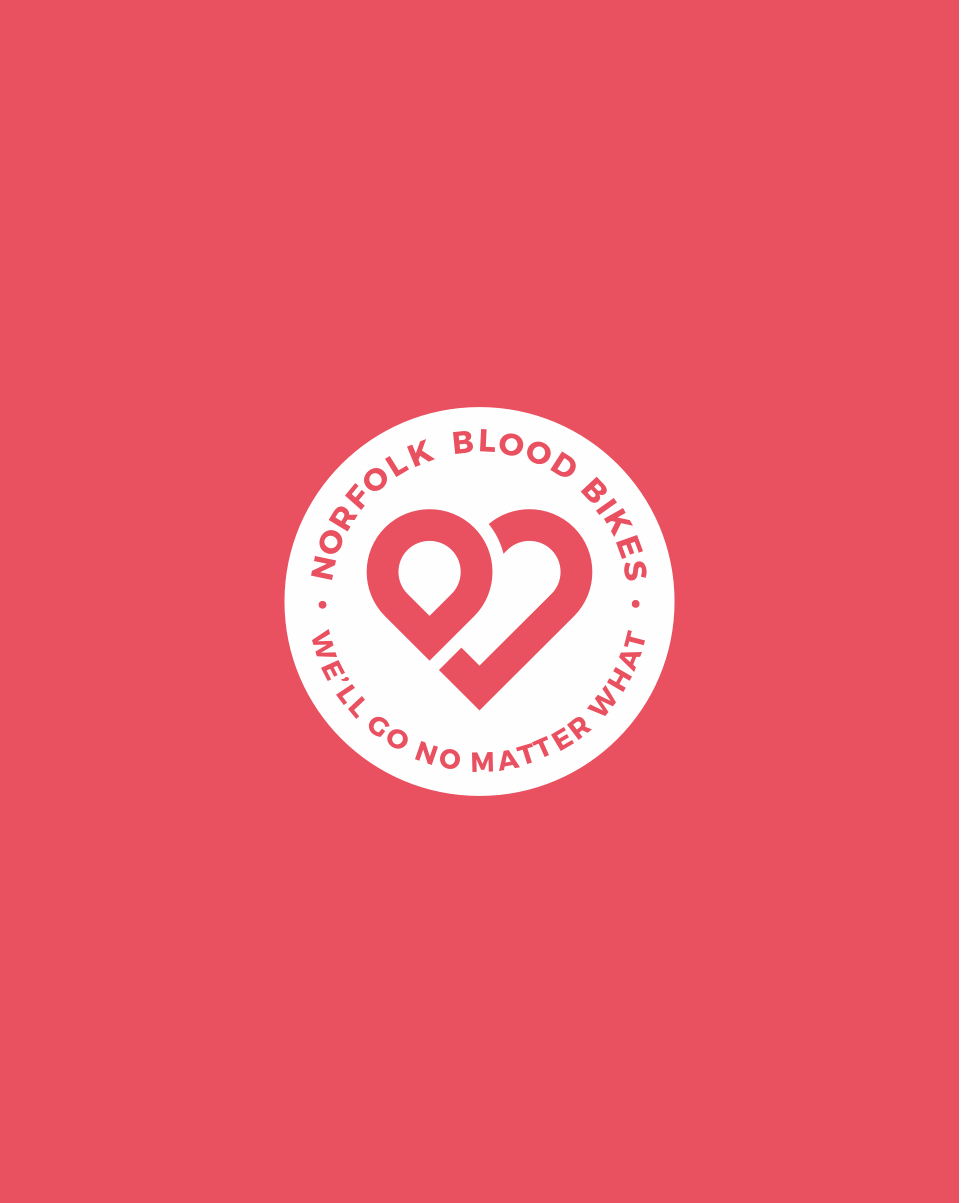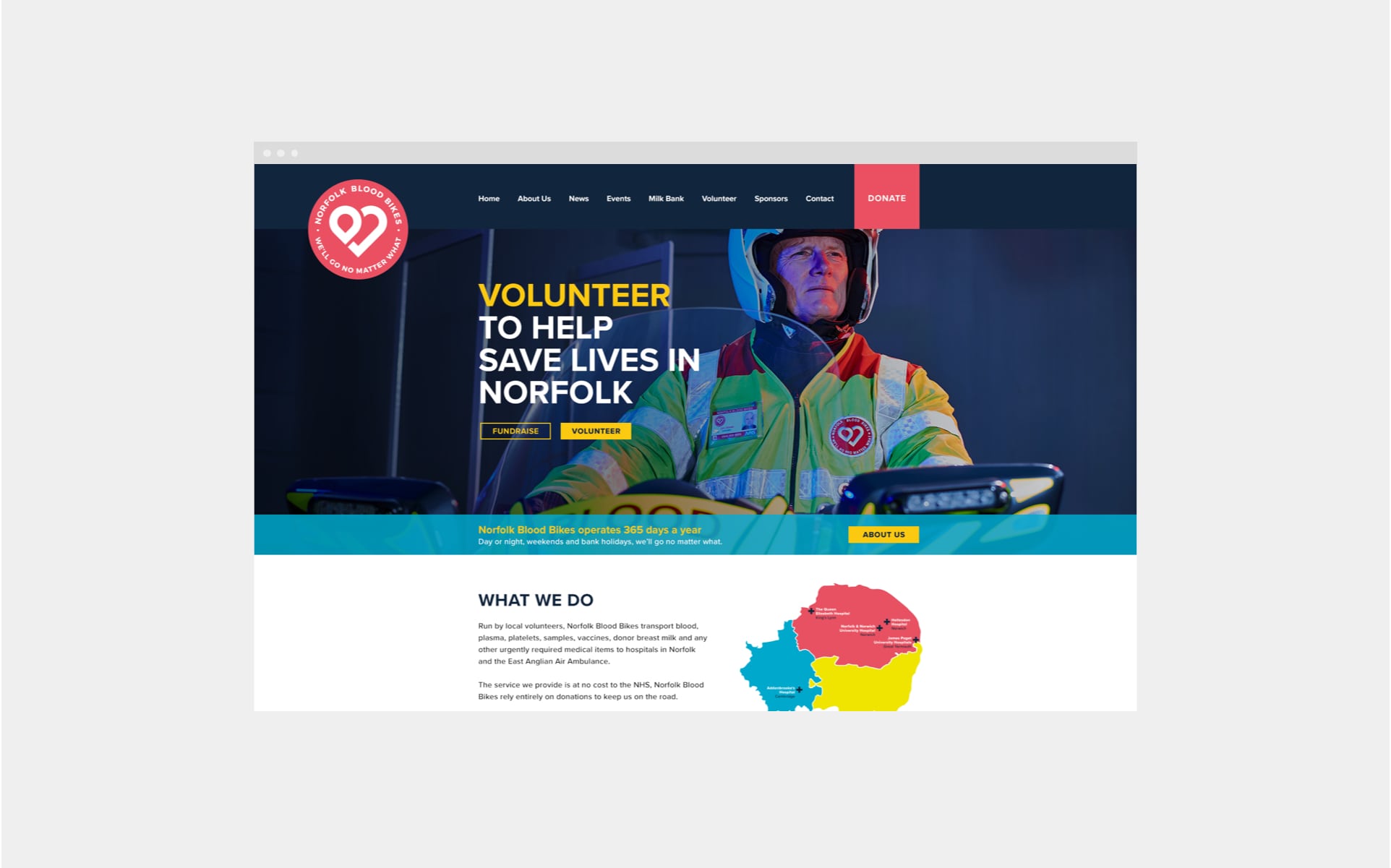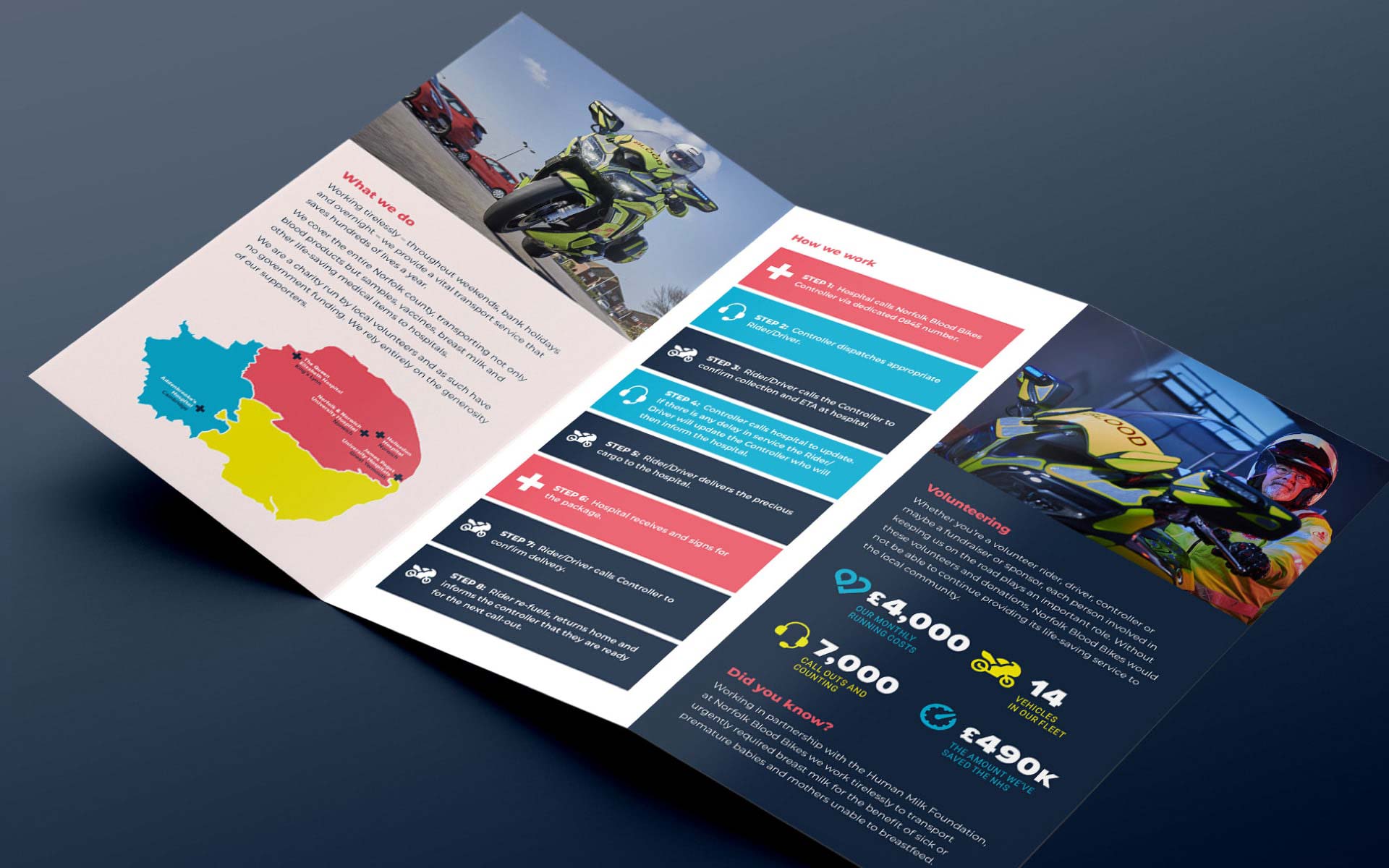 Norfolk Blood Bikes' volunteers provide a vital transport service that saves hundreds of lives a year. If a patient at a hospital desperately needs a certain type of blood, blood product or even a medical instrument, they will deliver it – whatever the weather or time of day.
The charity need to increase fundraising efforts and encourage new volunteers to sign up to help the cause because they have no government funding, relying on the generosity of supporters. To keep the fleet on the road costs an average of £4,000 per month.
We wanted to help Norfolk Blood Bikes raise awareness and educate the public about the importance of the work they do.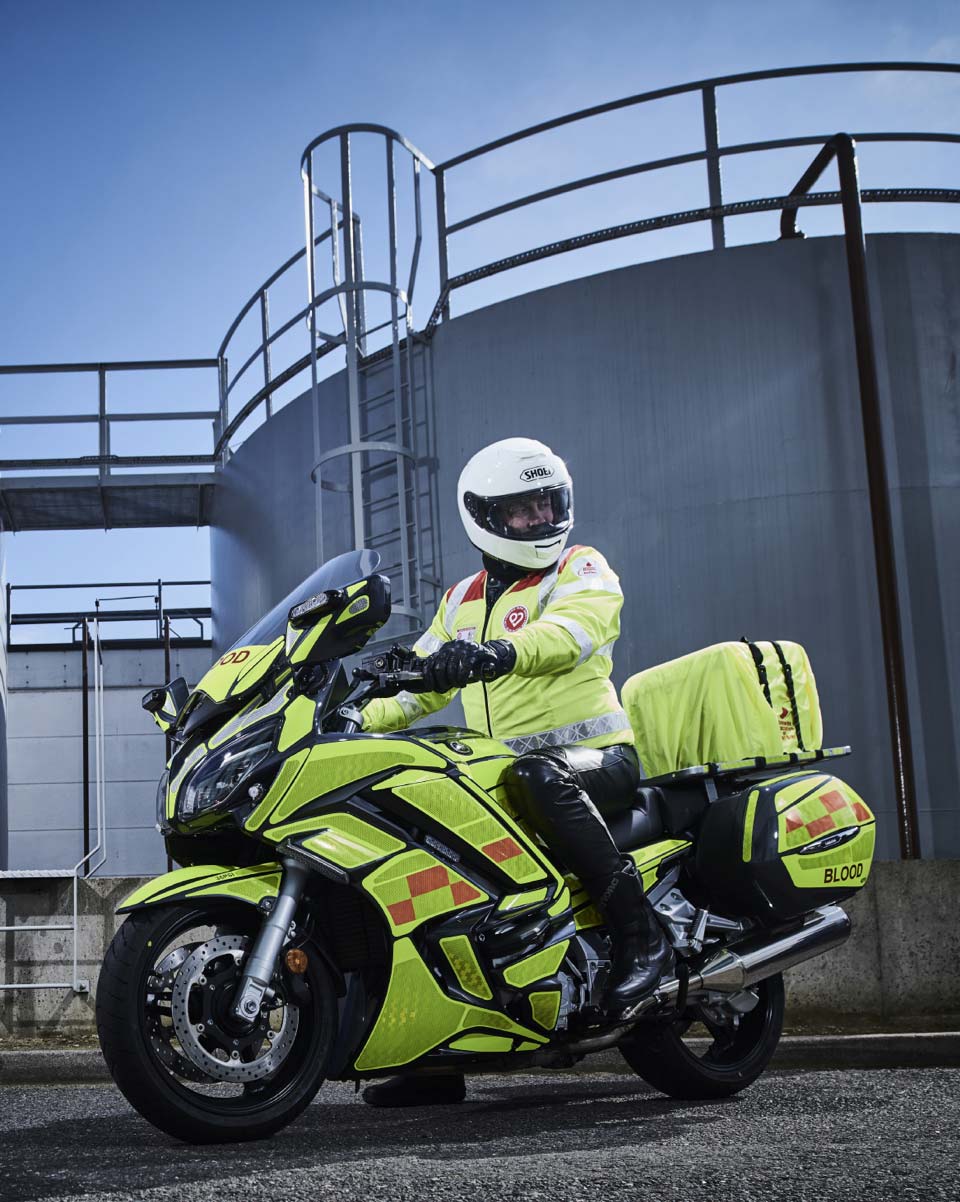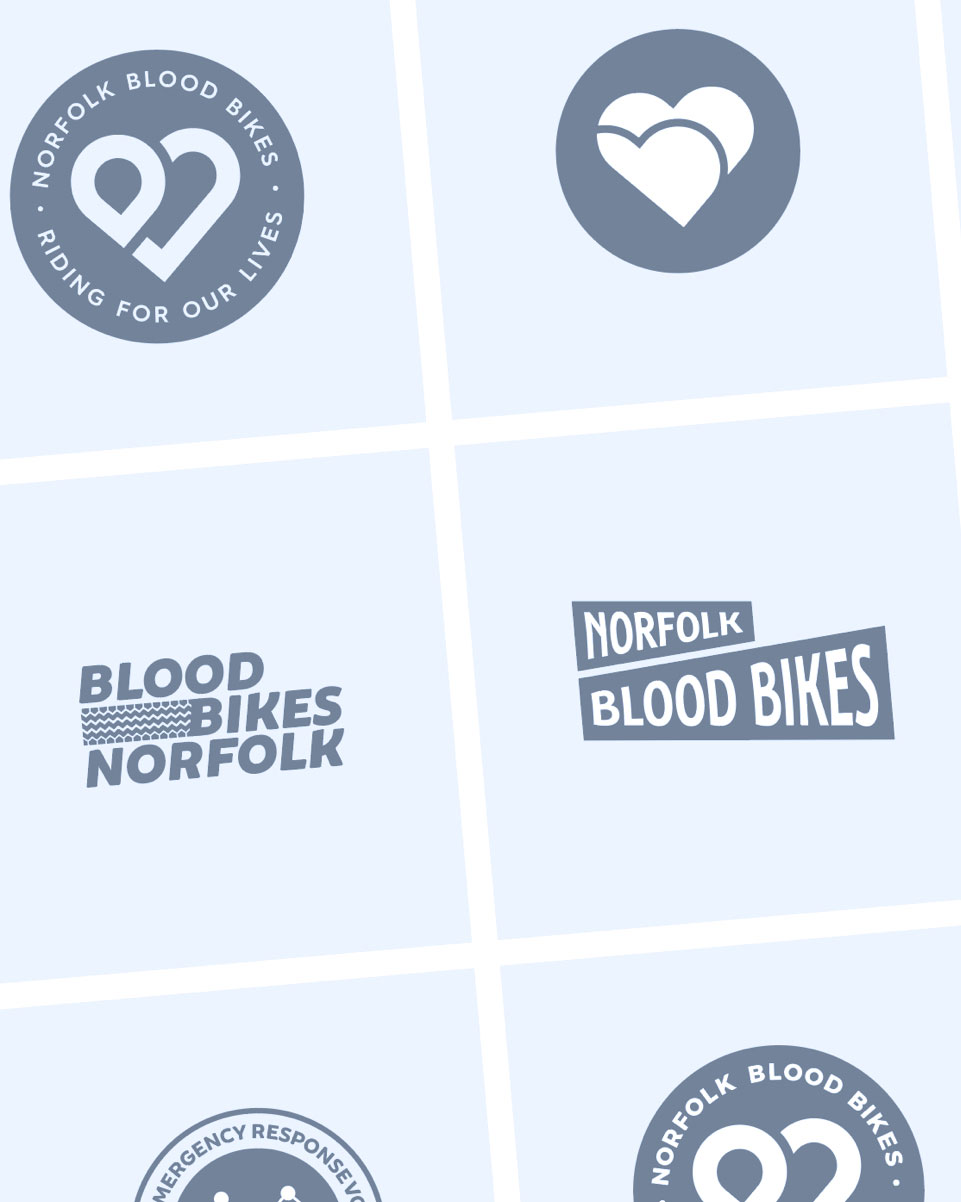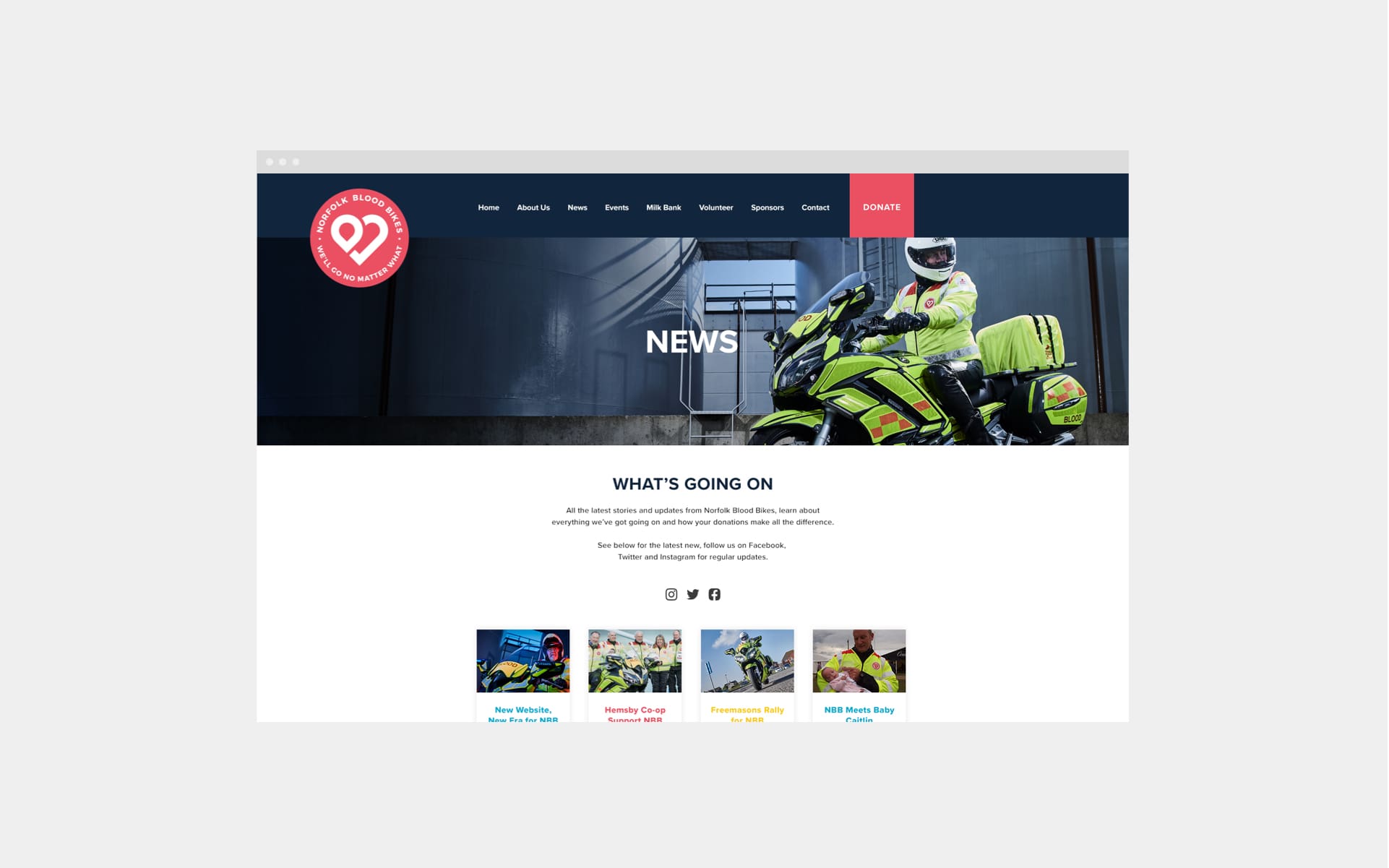 In order to present Norfolk Blood Bikes as a professional organisation, we worked with them to create a unique brand identity – a modern look with a lot of heart.
The new brand name and visual identity makes them stand out from other heart/blood charities while quickly communicating their unique identity.