Zip E-Book
Setting the standard for sustainability and wellness in the workplace
Background
Did you know that 163 grams of CO2 is released into the atmosphere with every 1.5 litres of bottled water produced? Did you know that there's an island of rubbish twice the size of Texas in the Pacific Ocean where plastic outnumbers marine life six to one?
The brief
Zip Water, creator of sustainable drinking water solutions, wanted to tell this story and tackle the issue of single-use plastic head on.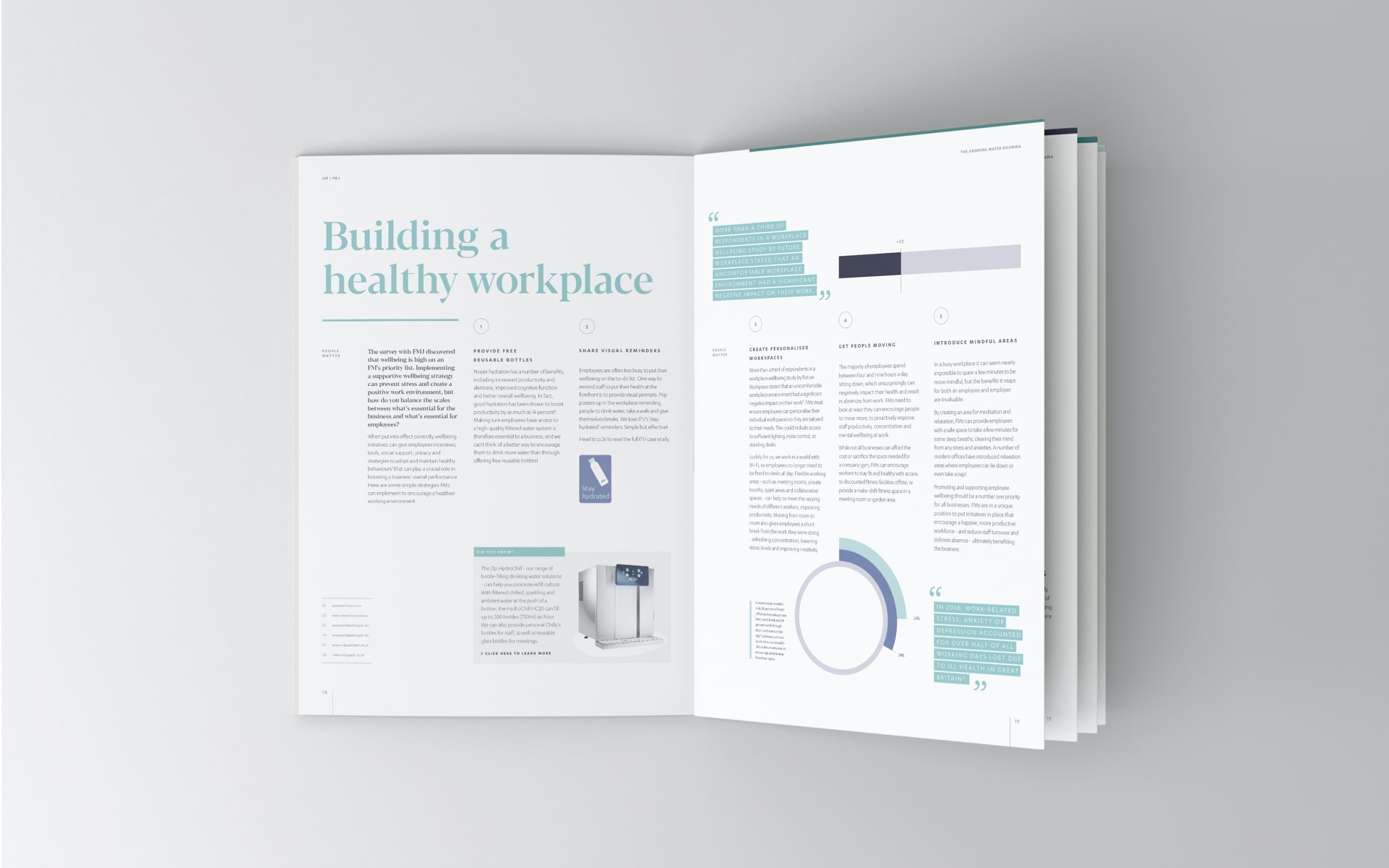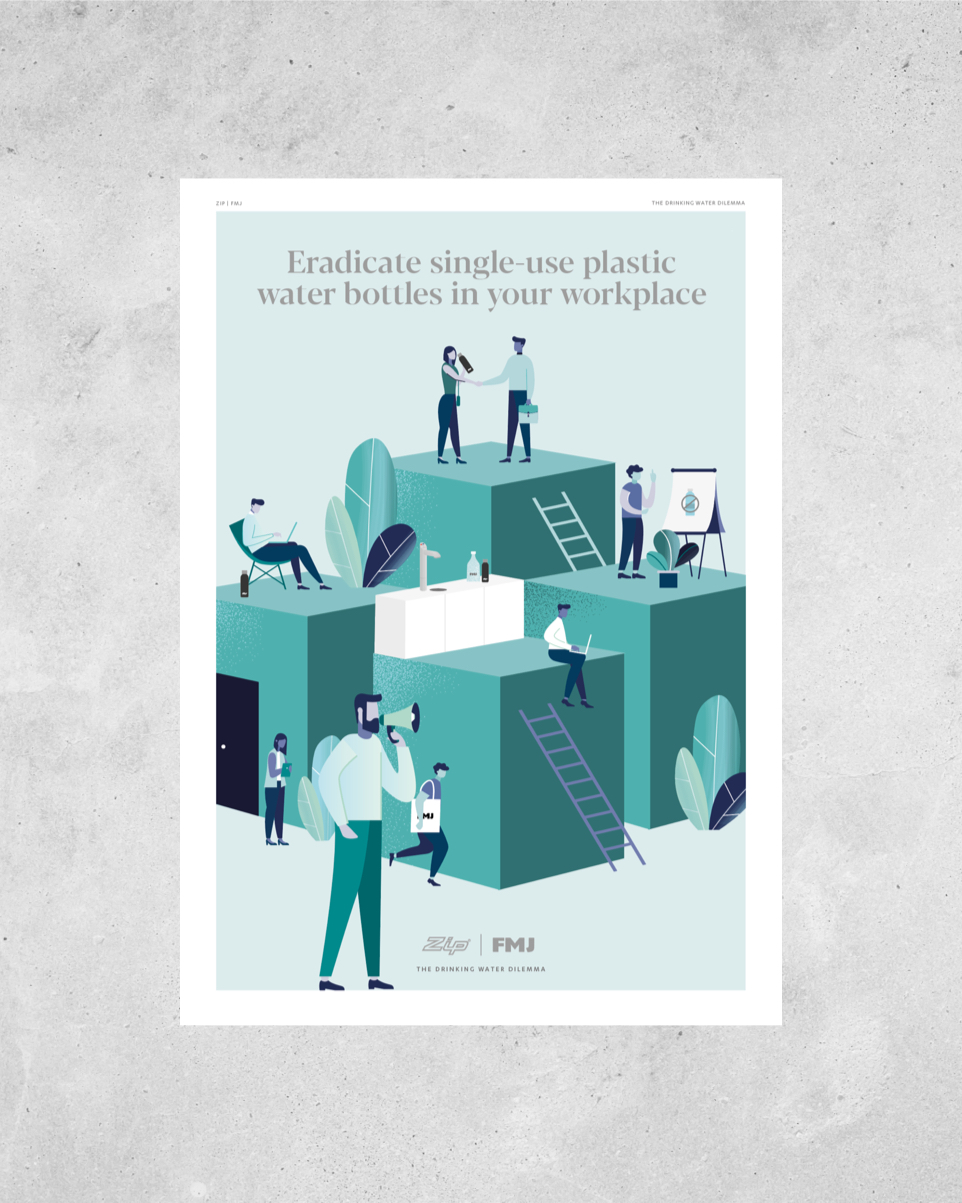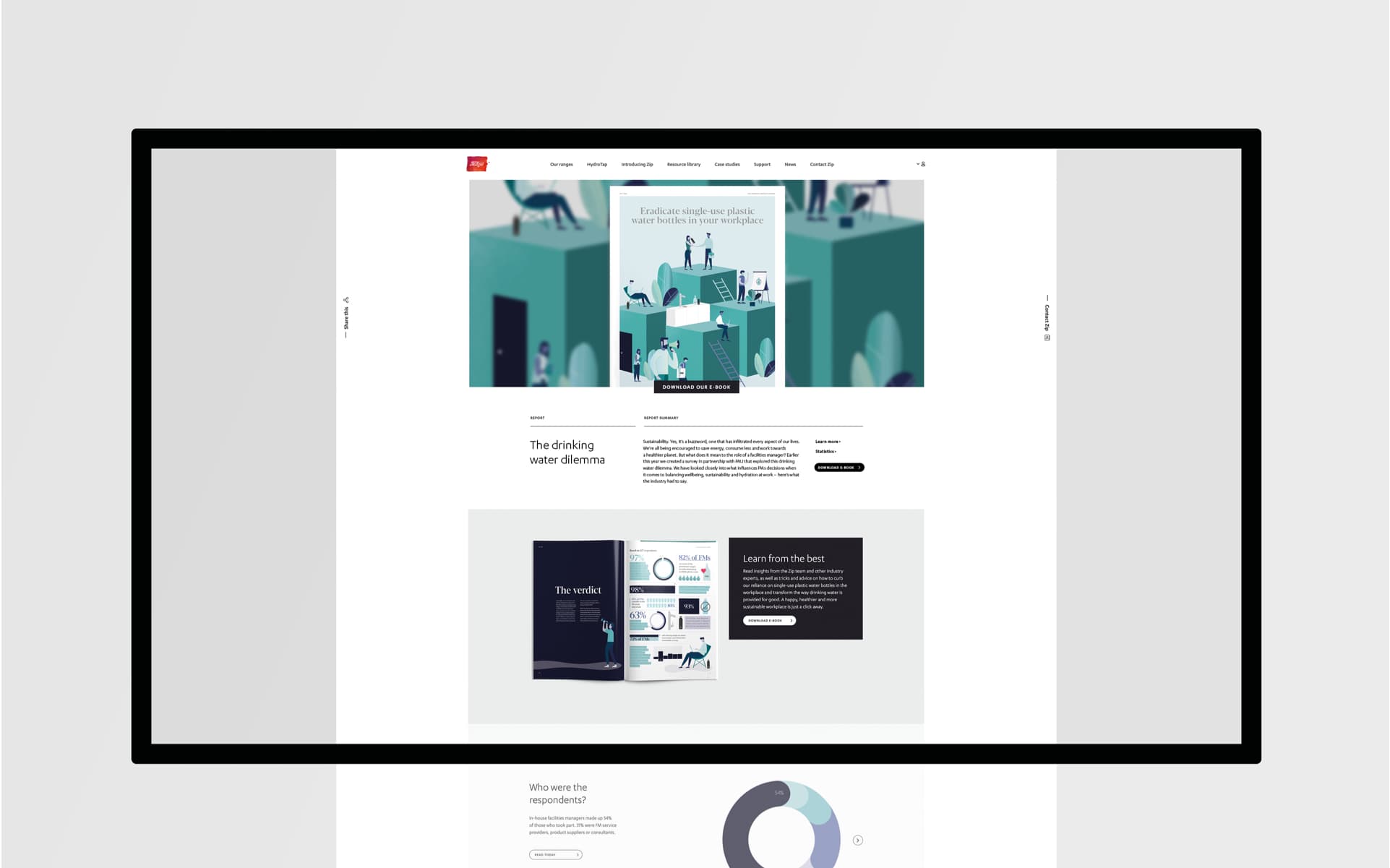 Researching the drinking water dilemma
We developed a campaign that would not only talk about Zip Water's products, but add genuine value to the target audience.
First we researched the issues to gain valuable statistical insights into the issues facilities managers face around drinking water provisions. To ensure success, we enlisted the industry's leading title, Facilities Management Journal (FMJ) as a campaign partner. This gave us access to their database of over 19,000 FMs as well as leant credibility to the campaign.
An email survey was sent out to the FMJ database, and 227 respondents answered questions relating to drinking water provisions and sustainability.
Next, the data was translated into a high-quality print and digital e-book. Results were collated and analysed, highlighting areas of concern for FMs including the crucial considerations made when choosing suppliers and products. The e-book also included guidance for the FM industry on how to take the required actions to eradicate single-use plastic water bottles in the workplace.
Why facilities managers?
It is the facility manager's job to ensure the needs of the building's occupants are met and essential services, such as drinking water, are always available. They have a very prominent buying influence as they are 'on the ground' and understand what employees and other everyday users of the facilities need.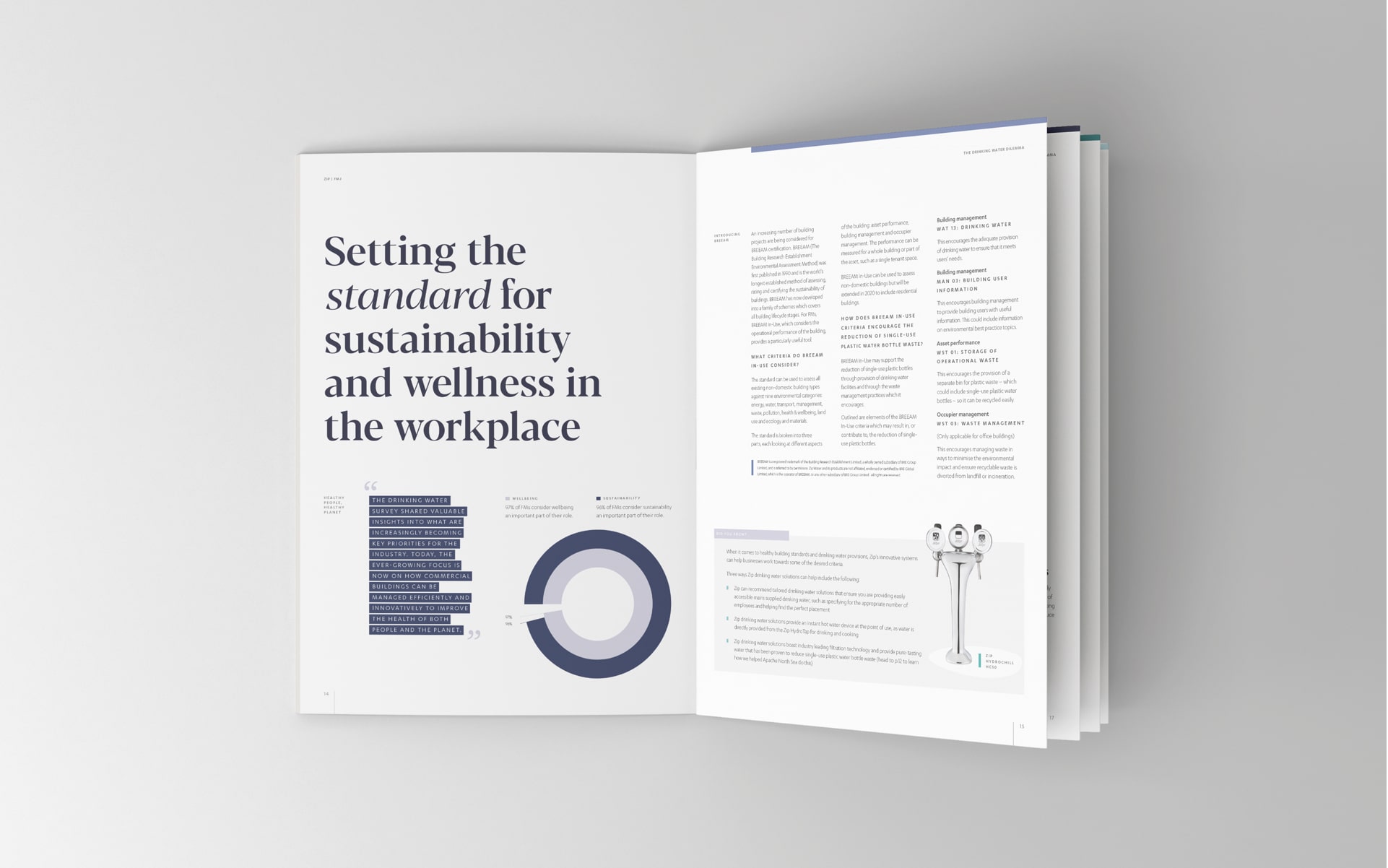 Delivering genuine value to audiences
As well as our survey data, the e-book included interviews and insights from a range of expert contributors. As well as communicating Zip's brand values of sustainability and wellbeing, it also featured Zip Water case studies and relevant product information.
Commentary from spokespeople such as Eleni Iacovidou (lecturer in Environmental Management at Brunel University) and interior designer Jason MacLean ensured the wider context of both problems and solutions were also presented. For example, the uncertainty surrounding plastic alternatives, the business case for sustainable initiatives and further sustainable design advice beyond drinking water provision.
Instead of being a simple sales tool the e-book was a valuable source of new information and advice for facilities managers. As such, Zip were able to gather emails by putting the e-book behind data capture to gather email addresses.
We then created a buzz around the e-book using PR, influencer outreach, advertising, email, social media and – in particular – a LinkedIn inMail campaign.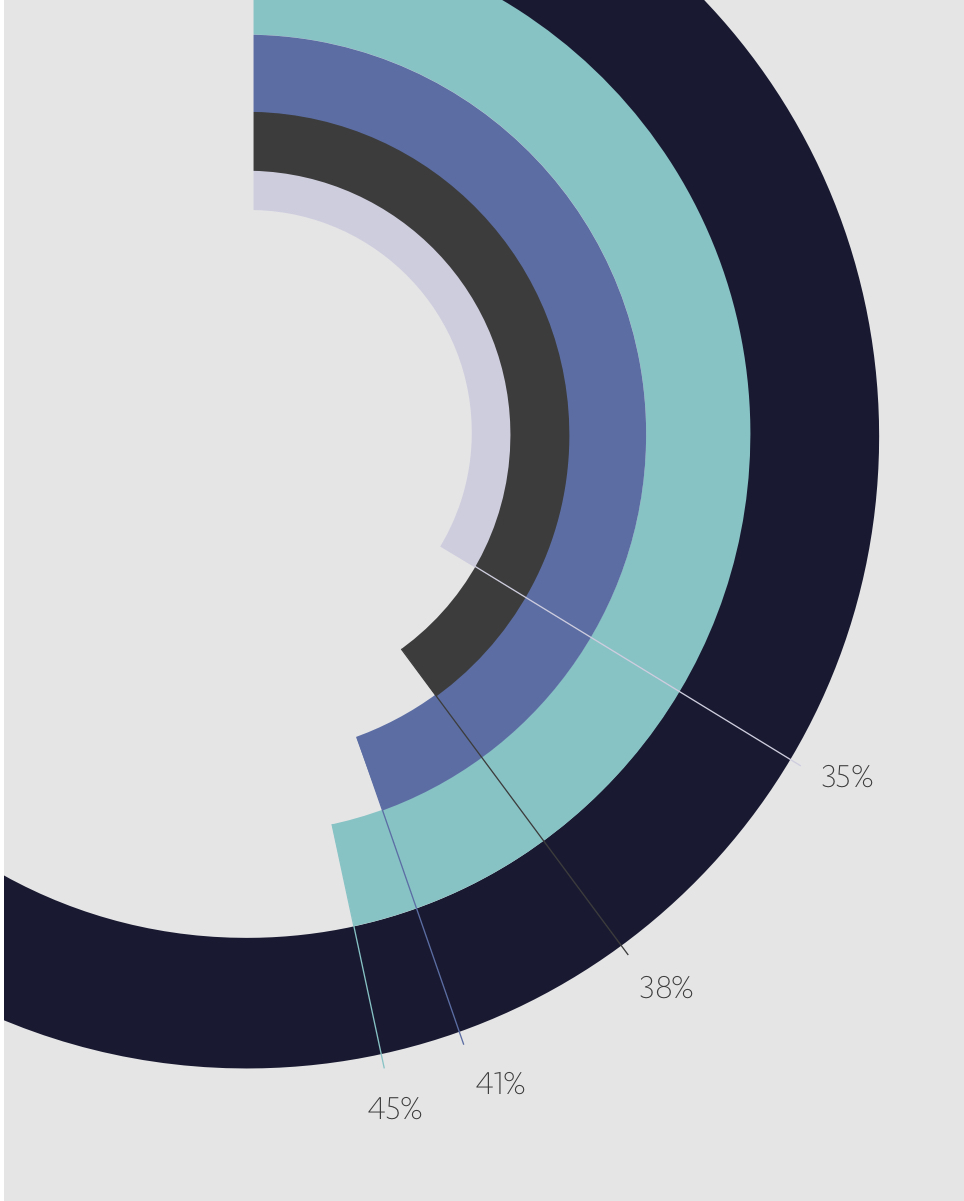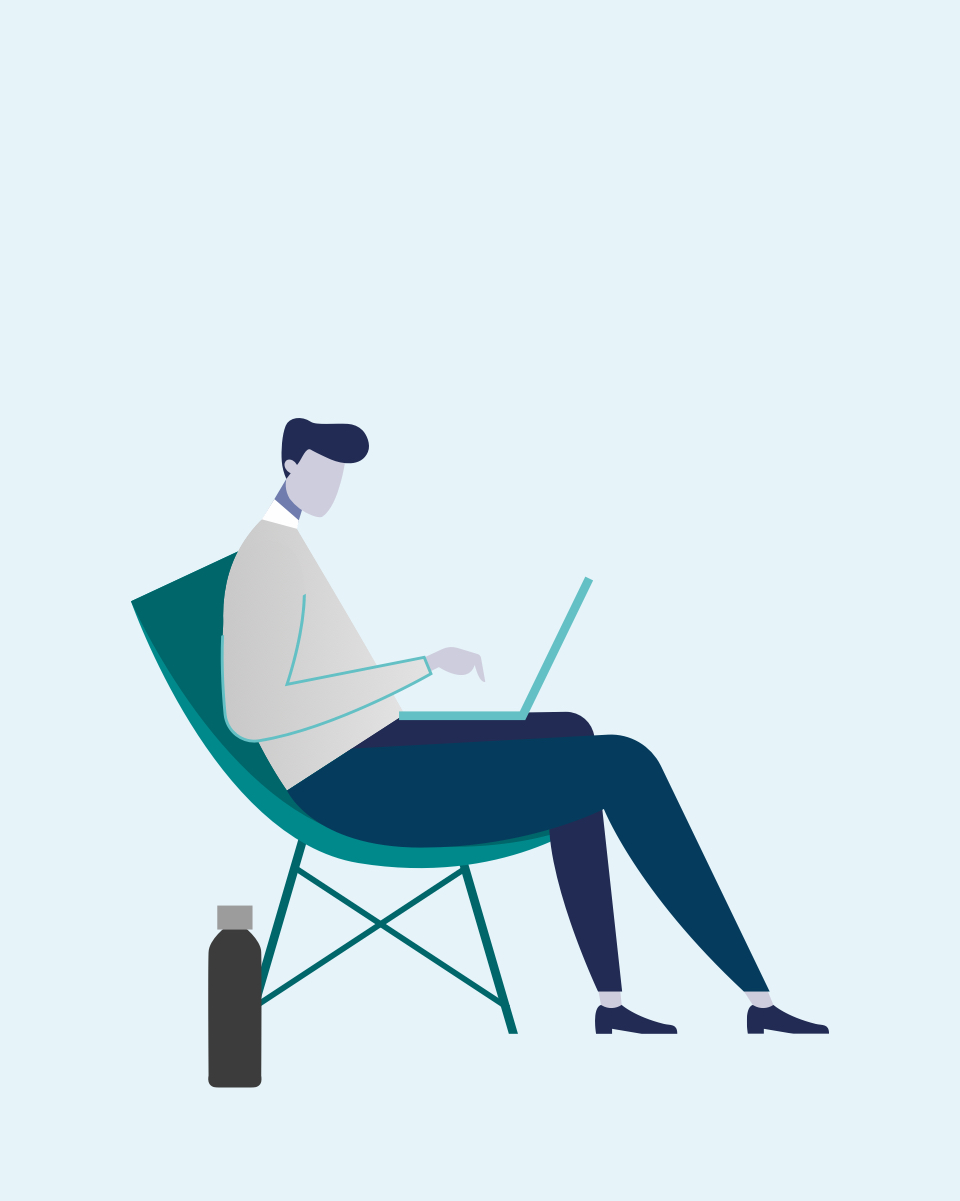 The campaign proved to be a big success, exceeding targets and driving great ROI. The email capture also provided Zip with hundreds of high-quality sales leads from big UK businesses looking to reduce their single-use plastic waste.
"Not only did this marketing campaign establish our brand as an industry leader – particularly in the ever-growing sustainable solutions space – but it also generated a wealth of incredibly valuable sales leads, including companies and contacts it has historically been difficult to engage with," said the client. "As a proven success, it is now a campaign strategy we will continue to push with OneAgency at the helm."