OneAgency enhances video marketing offer with in-house videography department
Video marketing is growing year-on-year. As of 2022 the average person is spending 100 minutes per day watching online videos. We knew we had to increase our capacity to create incredible video content for our clients. That's why, in 2022, we launched our in-house videography department, which has already benefited clients both existing and new.
With OneAgency's expertise spanning across content, PR, digital marketing, web development, social media, brand development and creative disciplines, we've been delivering superb videos for clients for more than ten years using trusted external suppliers. Now, our new in-house video resource slots right in, allowing us to produce even more strategic video content. All of which strengthens our clients' brand and fulfils their objectives.
To support the introduction of the new dedicated video department, we have invested in a full arsenal of the latest videography equipment and established a new full-time team in our creative studio. With videography now on-site, we are able to produce high quality video marketing content for our clients, providing the opportunity to scale our video offering depending on the scope of the brief.
Want a quick taster? Check out our show reel.
What are the benefits of an in-house videography department?
A key benefit of an in-house videography department is streamlined communication between other departments in the agency and with clients. In practice, this means a speedier service, quick rounds of amends and a finished video ready to get you results.
Our in-house videography department allows us to tap into video expertise at the drop of a hat, as and when our clients need it. Skills sharing is a big benefit of having many experts under one roof; the creative team are already enhancing their video skills further with the knowledge of a videographer on-hand. And it's been invaluable during the planning and editing stages of a project.
We've witnessed first-hand that our new videography department is quick to understand the specific needs of each client, getting to know their brand personality and building relationships?, so every shoot is consistent.
"It's been fantastic working with OneAgency on a number of shoots this year," says Will Baker, digital marketing manager at Premier Education, the UK's number one provider of sport and physical activity to primary schools. "The in-house video department is completely tuned in to our requirements — there are a fair few constraints to be mindful of when schools are involved — and the results are always high quality and on brand. Whether it's videos promoting our holiday camps, fun TikToks or training videos, we know we can rely on OneAgency to deliver."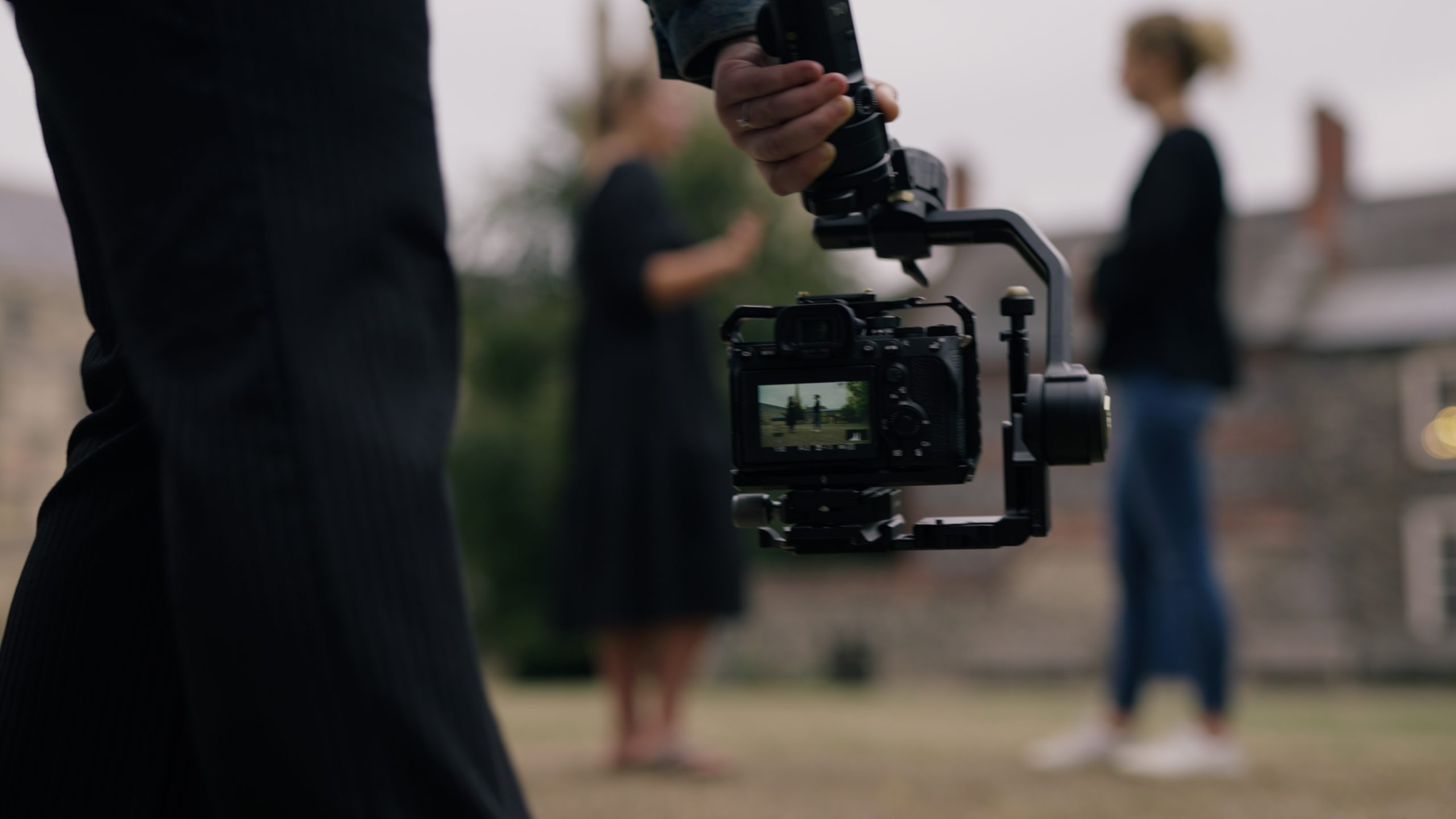 What does the collaboration process look like?
As a fully integrated marketing agency, we approach everything we do with a collaborative attitude. Our departments work together to produce the best marketing content possible from the very outset, with a client's overarching strategy and objectives front of mind. This ensures you get the benefit of expertise from every level.
By all working together in the same building — our beloved townhouse in Norwich city centre — we can share in off the cuff ideas sessions that often produce the most creative ideas.
Once we've identified the need for video content within a client's wider marketing strategy, we often start with a content generation session led by our dedicated content team, followed by storyboarding. Here, the client would be able to feedback and tweak the video concept before it goes into production. Then we shoot and complete post-production edits, all the while working closely with the client to finesse the final product.
We live in a digital-first world and what's especially exciting is that our in-house videography department gives the social team and digital marketing department an opportunity to ensure any new video content is tailored for different digital platforms from its inception.
Laura, our digital marketing director, explains: "We're working closely with the videography department to build our collective knowledge of what is needed for different social channels when it comes to video — and it's always evolving! That way, our videographers get to really understand the different formats they're creating video for and what works best for each."
What kind of video content can OneAgency produce?
You name it! Case studies, brand and event videos, how-tos, FAQs, interviews…the list goes on (view our videography services). Video marketing content is a broad category that takes many forms that can be shared across a number of different platforms, from social media and digital advertising to website content and PR.
Many of our clients like to kick-off with a minute-long video that communicates their brand ethos. These work well as an introduction to the business and are versatile — they can be used on your website, social media channels and as a sales tool.
If you would like to speak to us about your video requirements please contact us and we would be delighted to support.