CCF Account
One of the big players in the UK insulation sector, CCF, needed an agency who could understand a construction brand and find out what makes it tick. Backed by our extensive experience with national and international construction clients, OneAgency relished building on the strong foundations of the CCF brand, elevating it to even higher esteem with both customers and colleagues.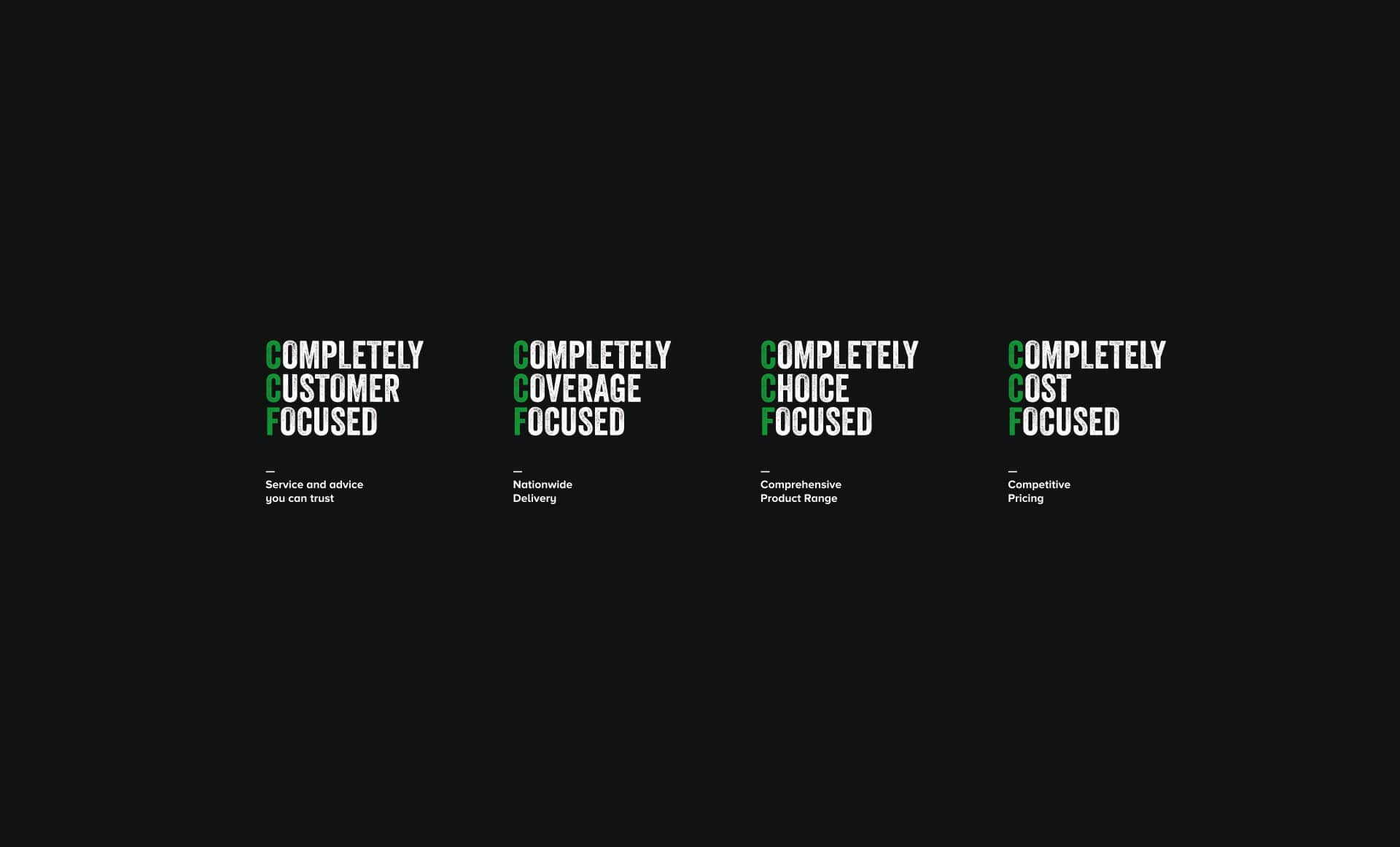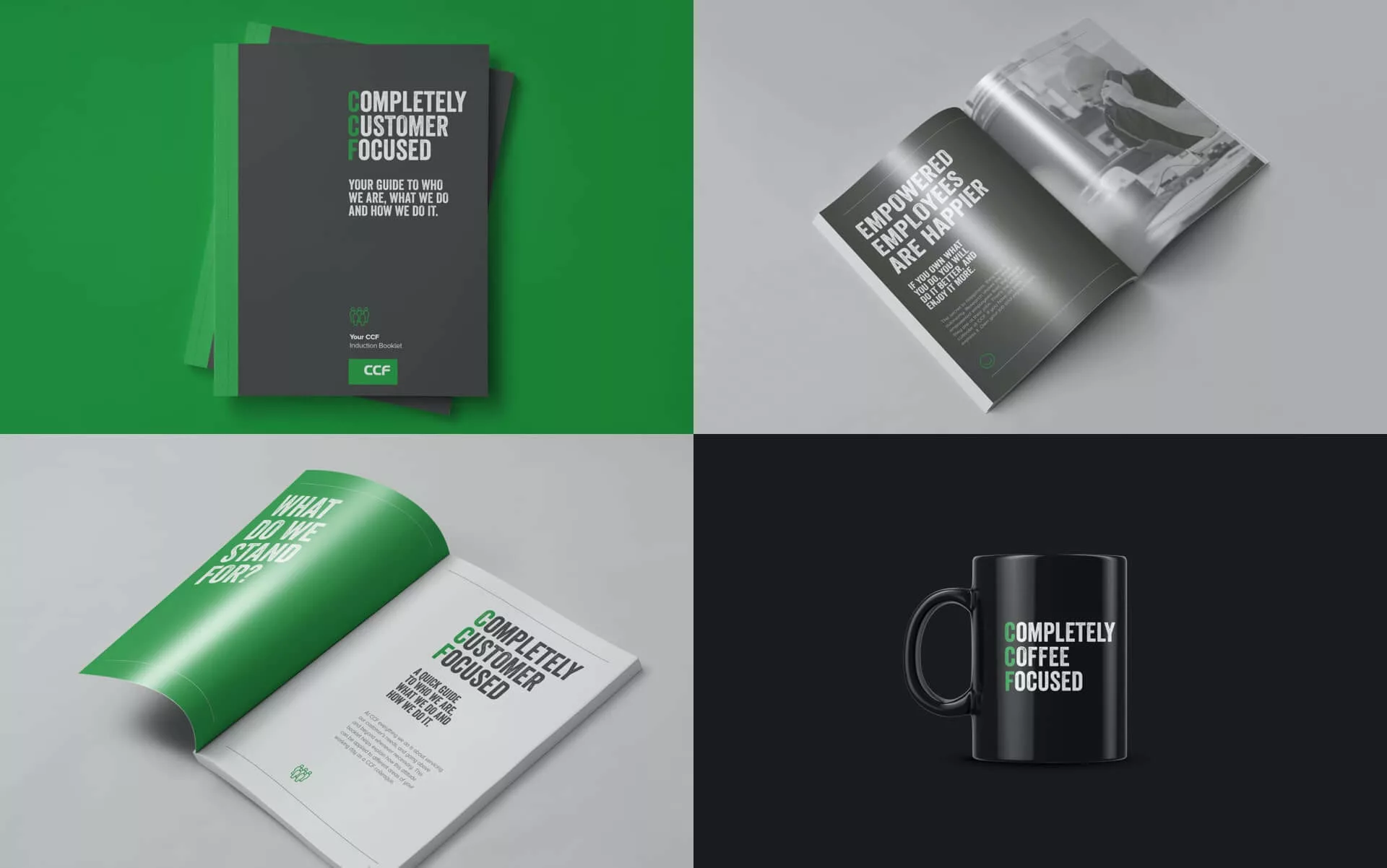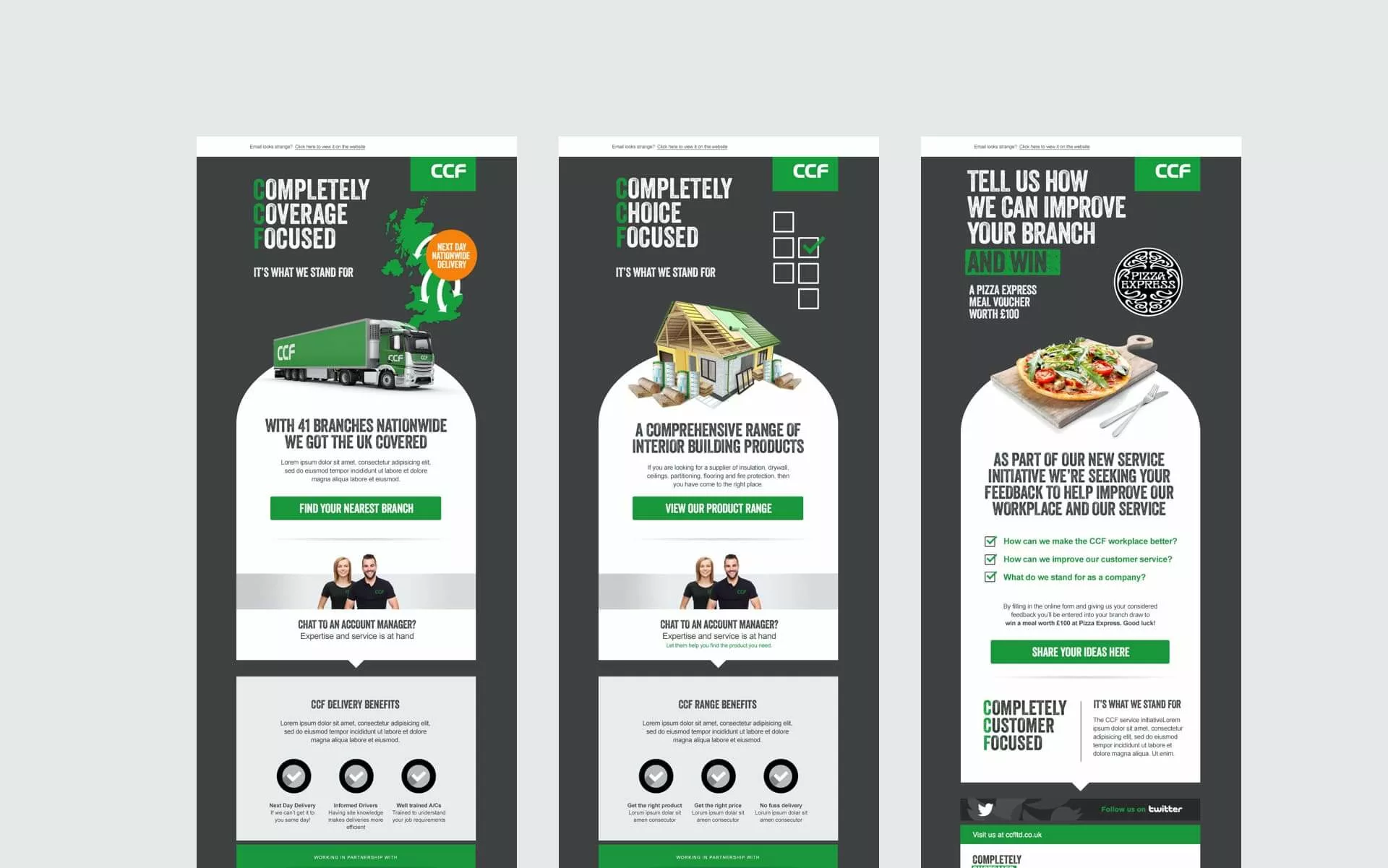 Background
Owned by Travis Perkins PLC, CCF is one of the largest suppliers of building materials in the UK. As such, it has a reputation to uphold. Consistency, quality and dependable service are cornerstones of the company's offering. Chosen as CCF's agency, we delivered these values through an integrated approach to their marketing strategy, creating engaging content that harnesses the best in design, copywriting, photo and videography, events and digital technology – all handled directly by our in-house team.
The brief
The backbone of CCF is its people. Our brief was to ensure that the whole CCF team is pulling in the same direction, with a full understanding of the CCF brand and what this means to the company as well as its customers. Together we created a compelling employee engagement programme to communicate the brand's values to staff, ensuring everyone's always on-message.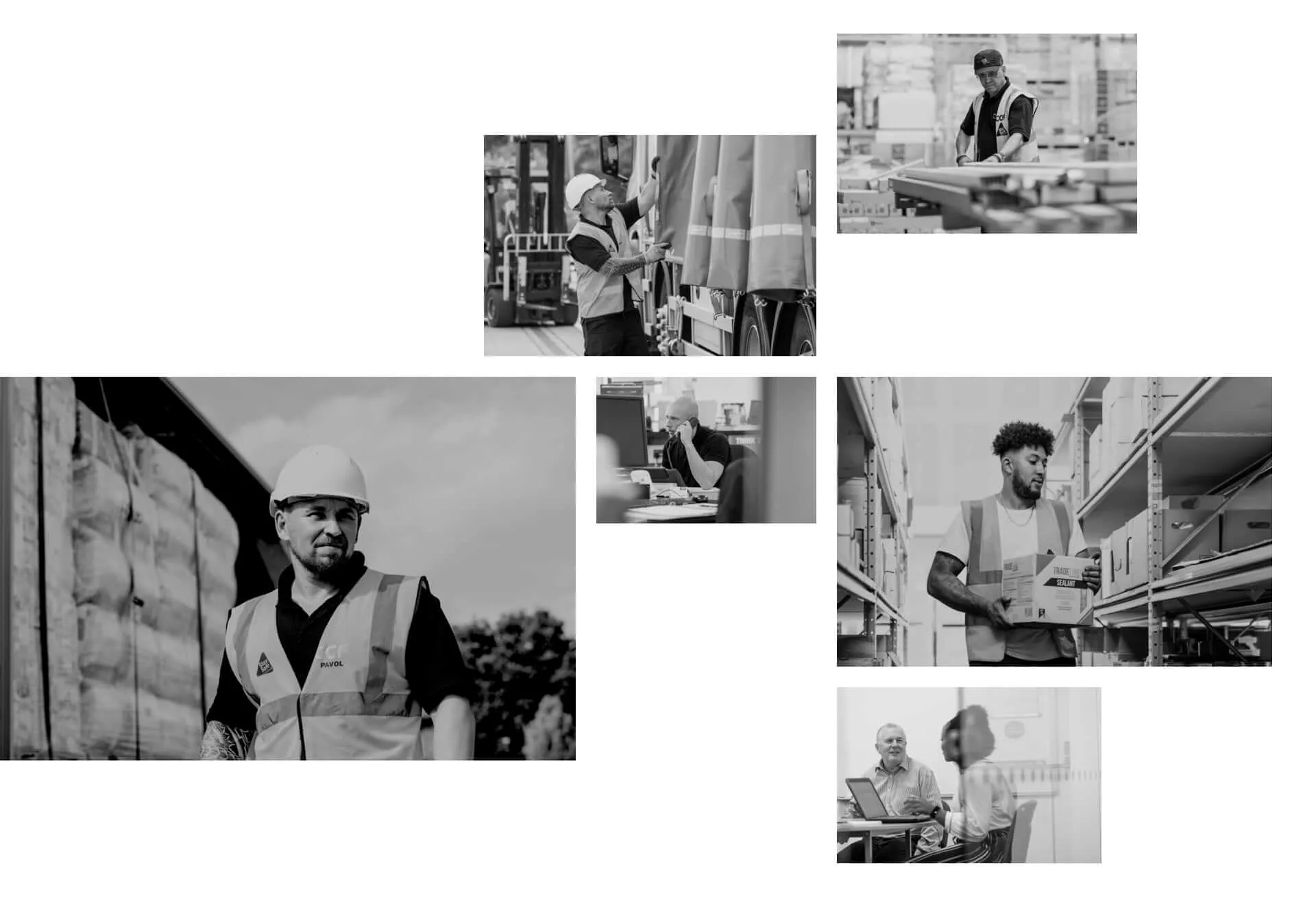 We needed to capture the people and places that keep the wheels turning. The brand lives and breathes seamless logistics and punctual delivery which takes hard work and dedication.
Large corporate photoshoots require similar orchestration and CCF trusted us to deliver. We organised 20 professional shoots all over the UK, from initial briefs to final edits. We travelled more than 200 miles to direct each shoot and ensure photographers captured all the right images. Behind the lens in hi-vis, we joined CCF employees and the photographer on location at 5.30am in the driving rain, getting vehicles into position, organising drone footage and managing health and safety.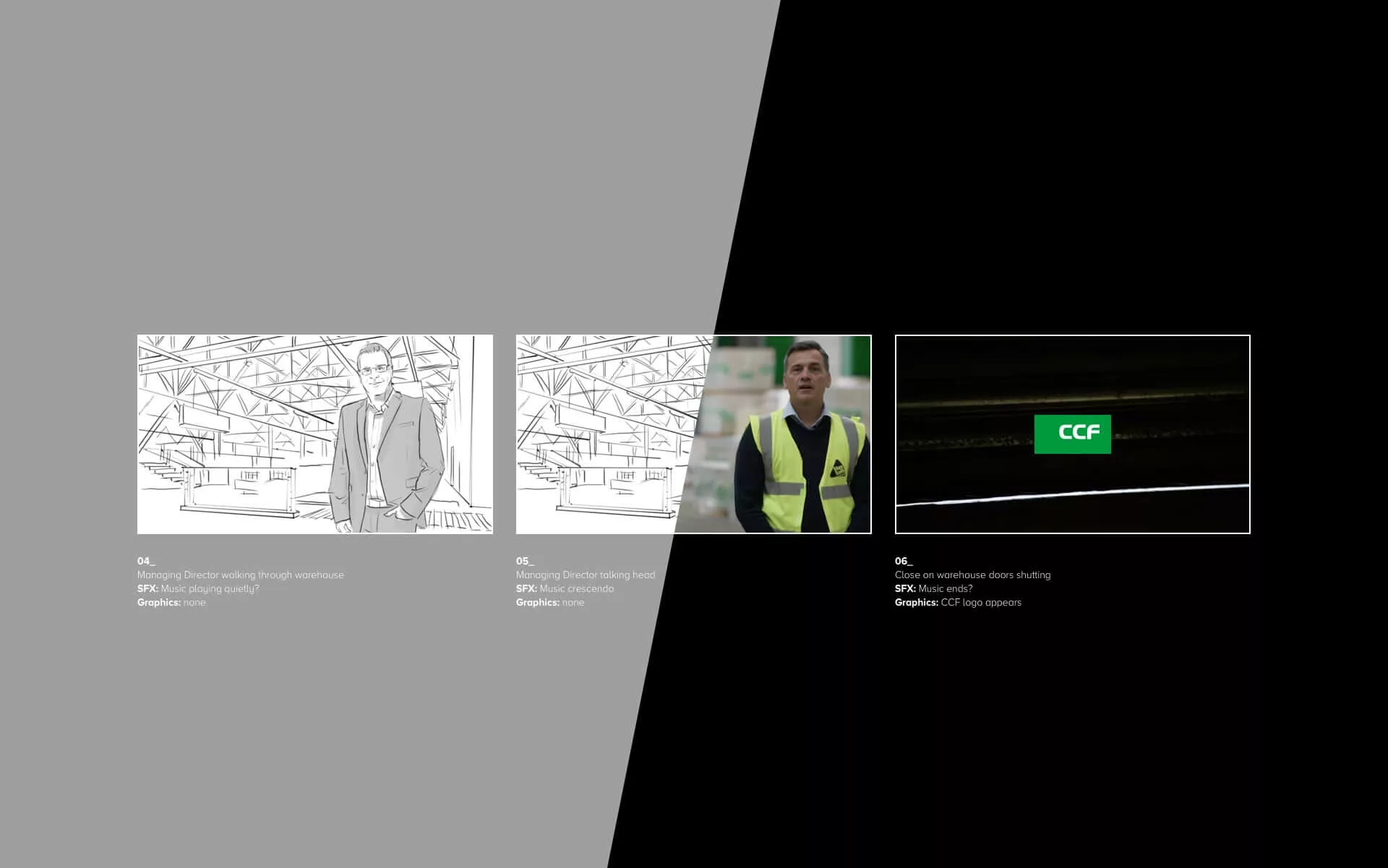 CCF is more than a logo, it's a culture. What does the CCF brand really mean to a branch manager in Northampton or a logistics warehouse manager in Glasgow?
To understand this, we talked to CCF employees from across the UK. We produced talking-head videos to help us better understand the people behind the brand, developing relationships with the organisation and finding out what makes them tick.
A key part of the video work was our ability to make people laugh and relax in front of the camera. From the creative idea to the final product, we drafted the storyboard ideas and wrote the scripts, executed the videography and final edit, ensuring full control of the brand voice.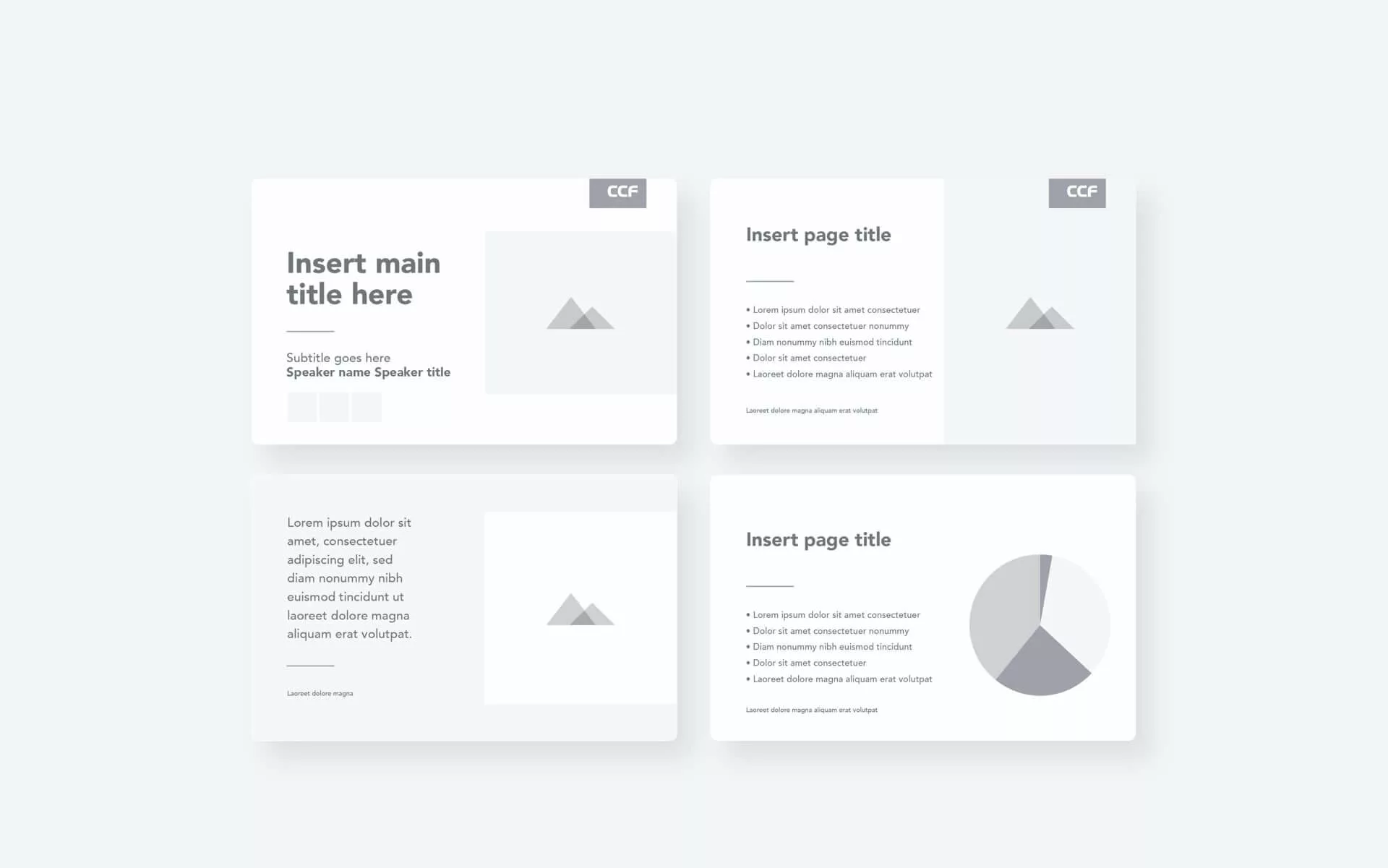 Bringing corporate presentations to life
How a business communicates corporate information can make all the difference when it comes to buy-in from staff and customers. And this has never been more important than in a post-pandemic world, where online presentations and webinars are the norm.
We take corporate information and make it accessible to wider audiences. Whether it's PowerPoint, Google Slides or Keynote, we can write and design presentations that bring the driest material to life. And this involves more than a simple visual refresh. We work with stakeholders to distil key messages and represent them in clear and compelling ways that resonate with audiences to drive engagement.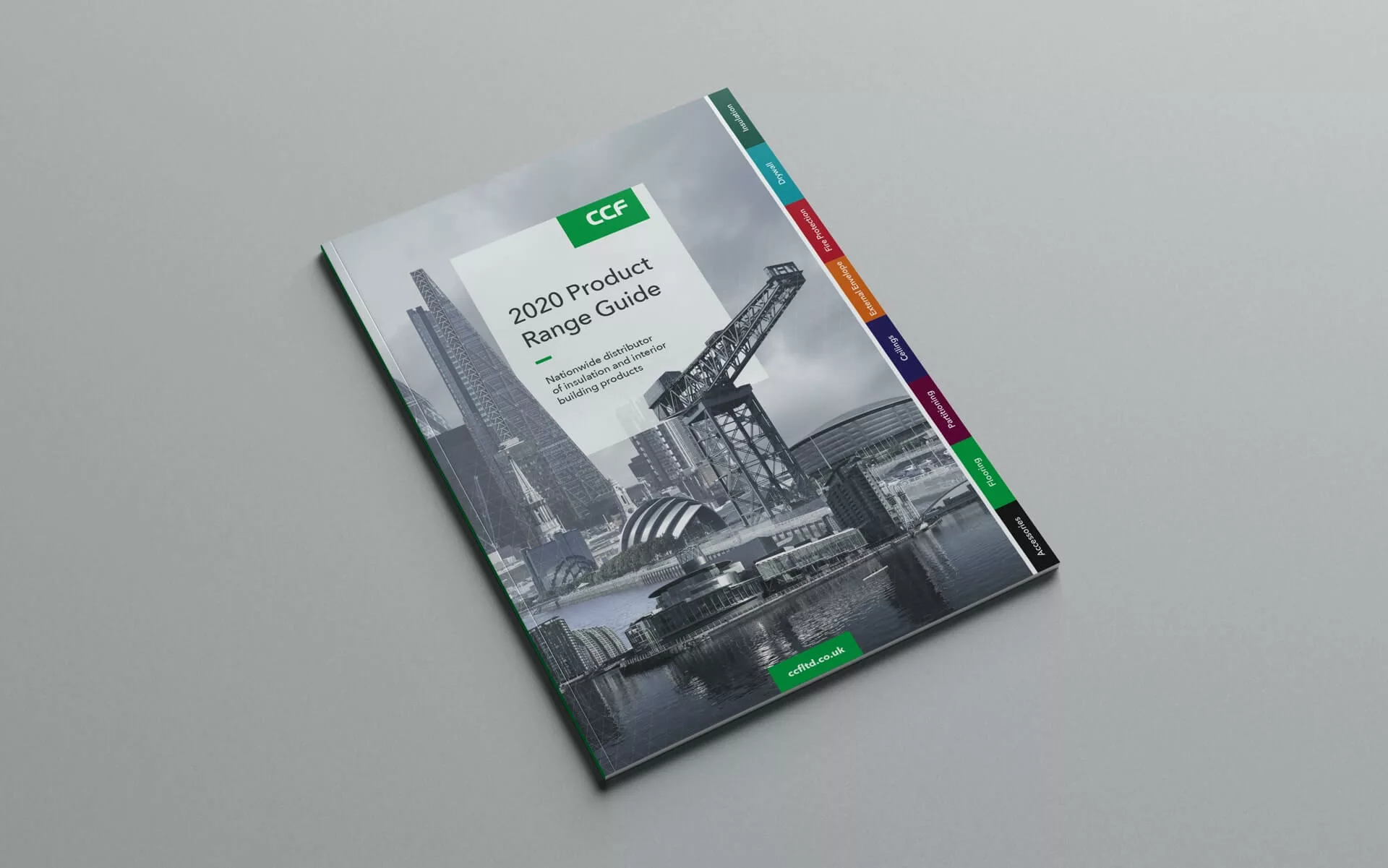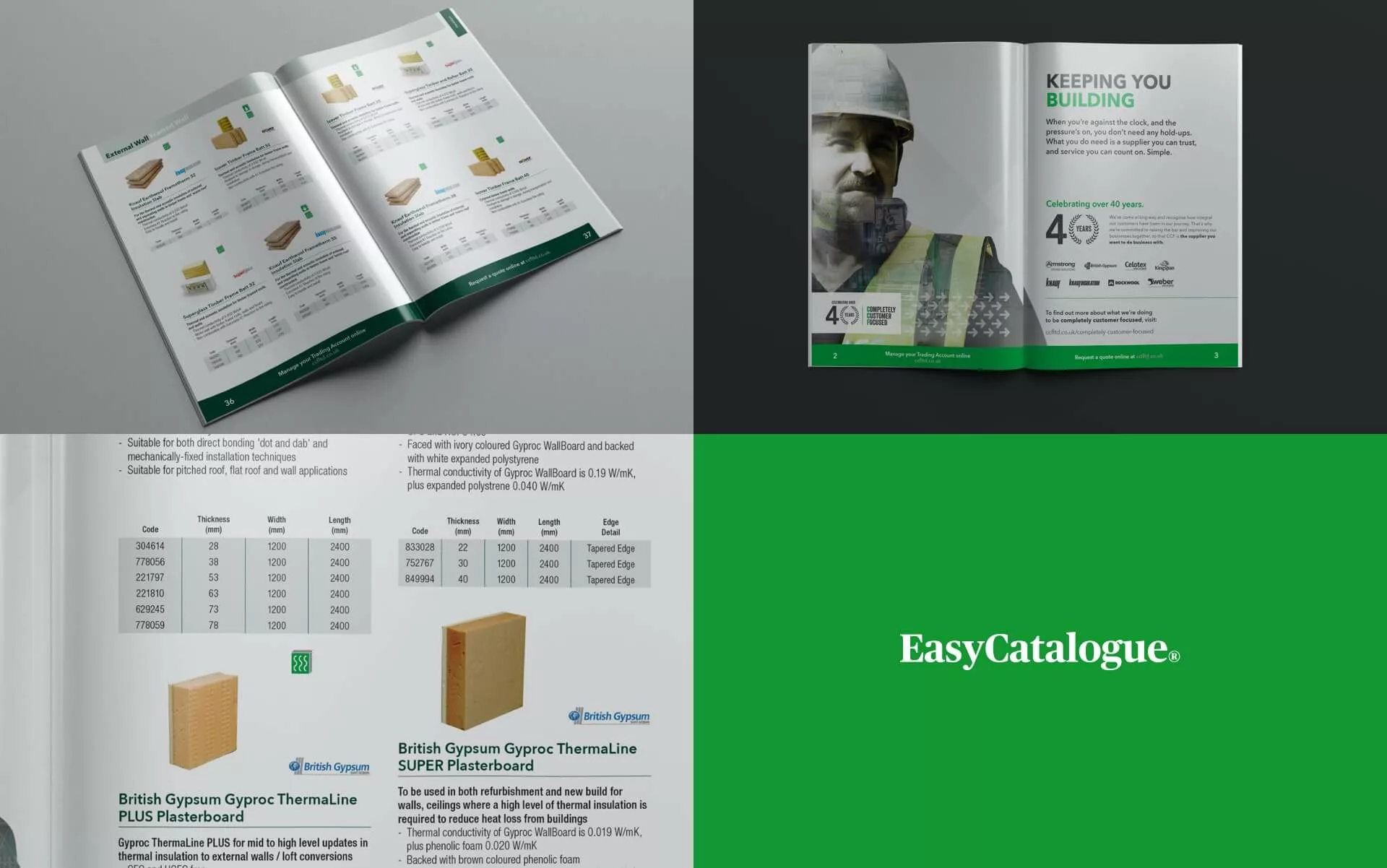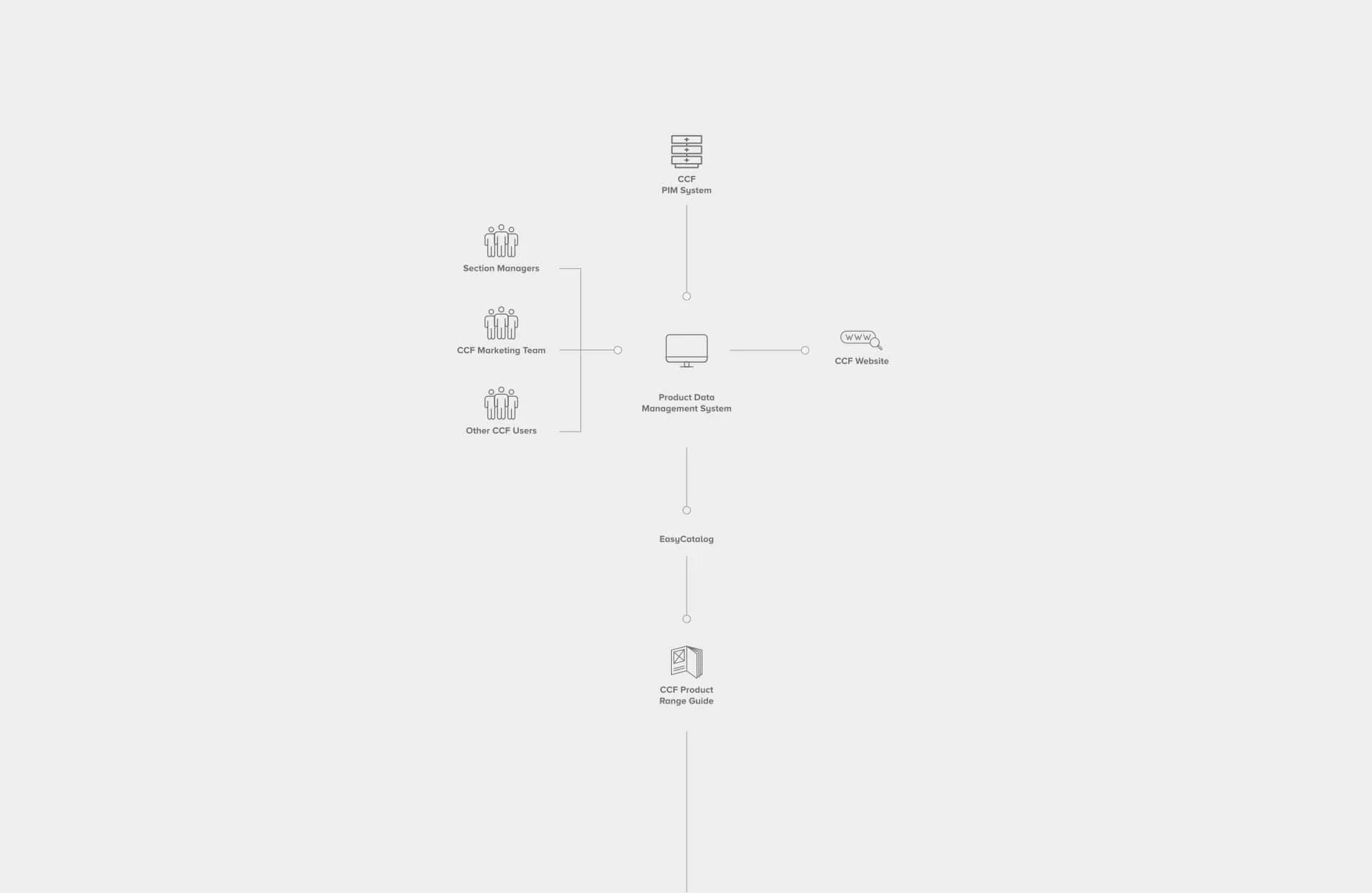 Marketing managers dread the day the 300-page product brochure needs an update. That's why OneAgency developed a smart way to reduce the pain (time and cost) associated with such projects: advanced automated workflow management.
We can take centrally managed product data (PIMS) that's stored in an online system so that it auto-populates a brochure design file. Once set up, any updates to complex product information can be made with a few easy clicks. 
Love your customers? Then show it! CCF recognised how important its top customers were to the business and wanted a way to thank them.
We created a direct mail campaign for CCF's top 40 customers – a beautifully designed box full of gadgets and gifts – that made customers feel valued, alongside plenty of key brand messages.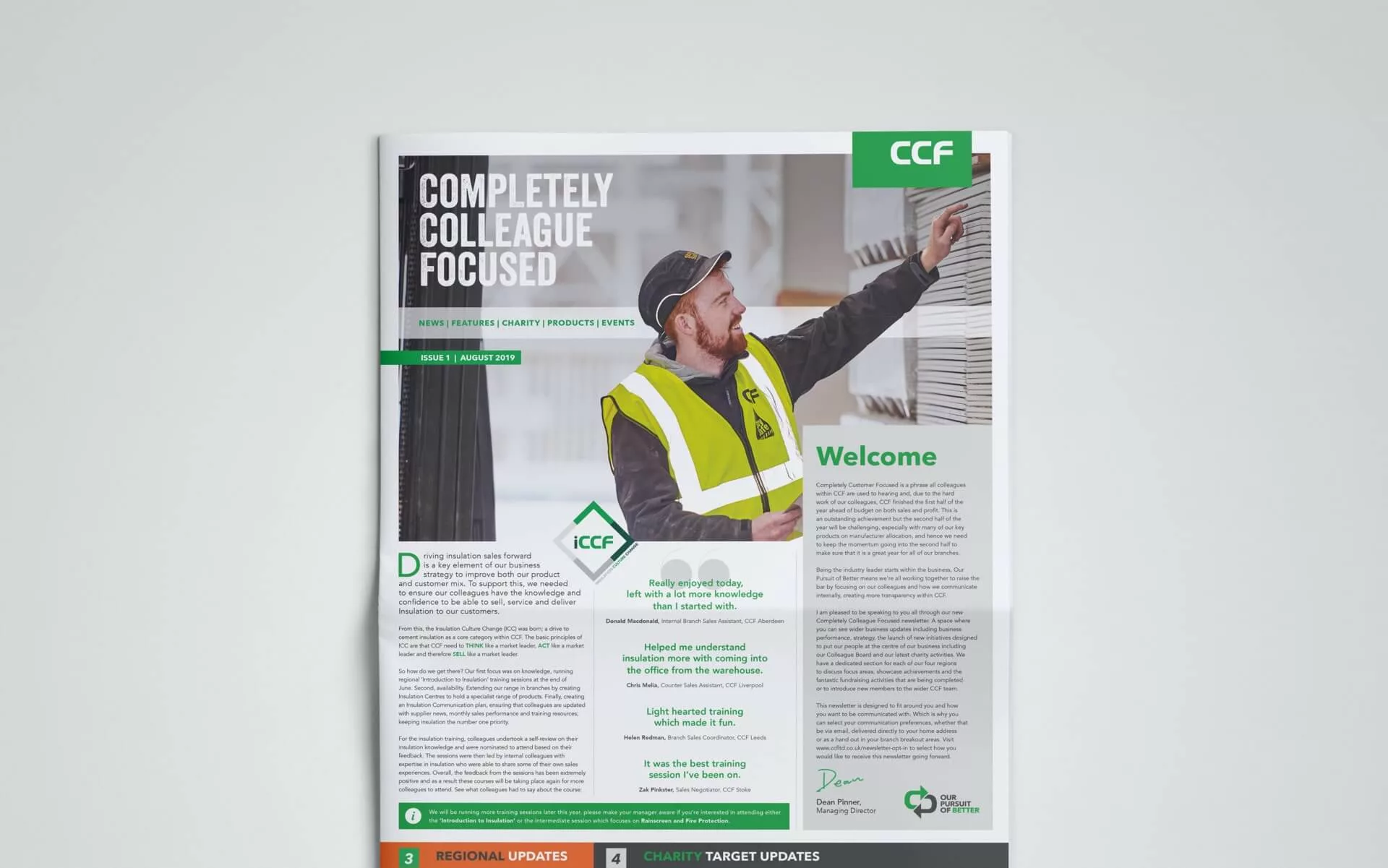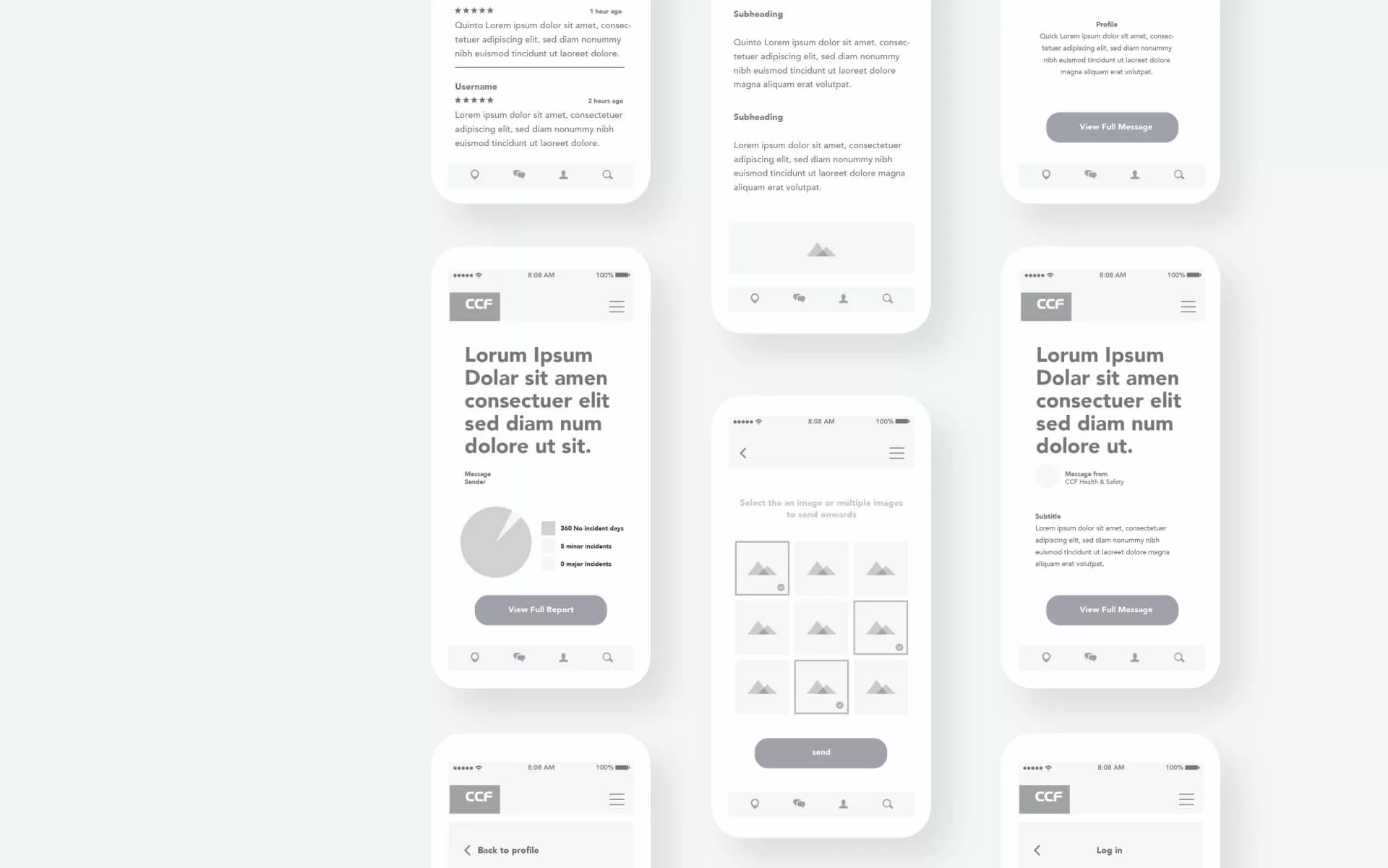 As part of CCF's employee engagement drive we worked with them to improve their internal communications. Regular short, punchy email newsletters with company news and incentivised surveys are sent out to all staff to keep them up to date with the latest announcements and drive engagement.
OneAgency developed a strong concept that would draw focus and give clarity to the business' wider objectives and values. As the event was held in 2020, we used the idea of '20:20 vision'. A clear, simple dot within the two zeros of 20:20 develops the theme of eyes, focus and vision, while keeping a playful tone. Every single element of the conference carried the 20:20 Vision branding to ensure a fully immersive experience and consistent message for employees.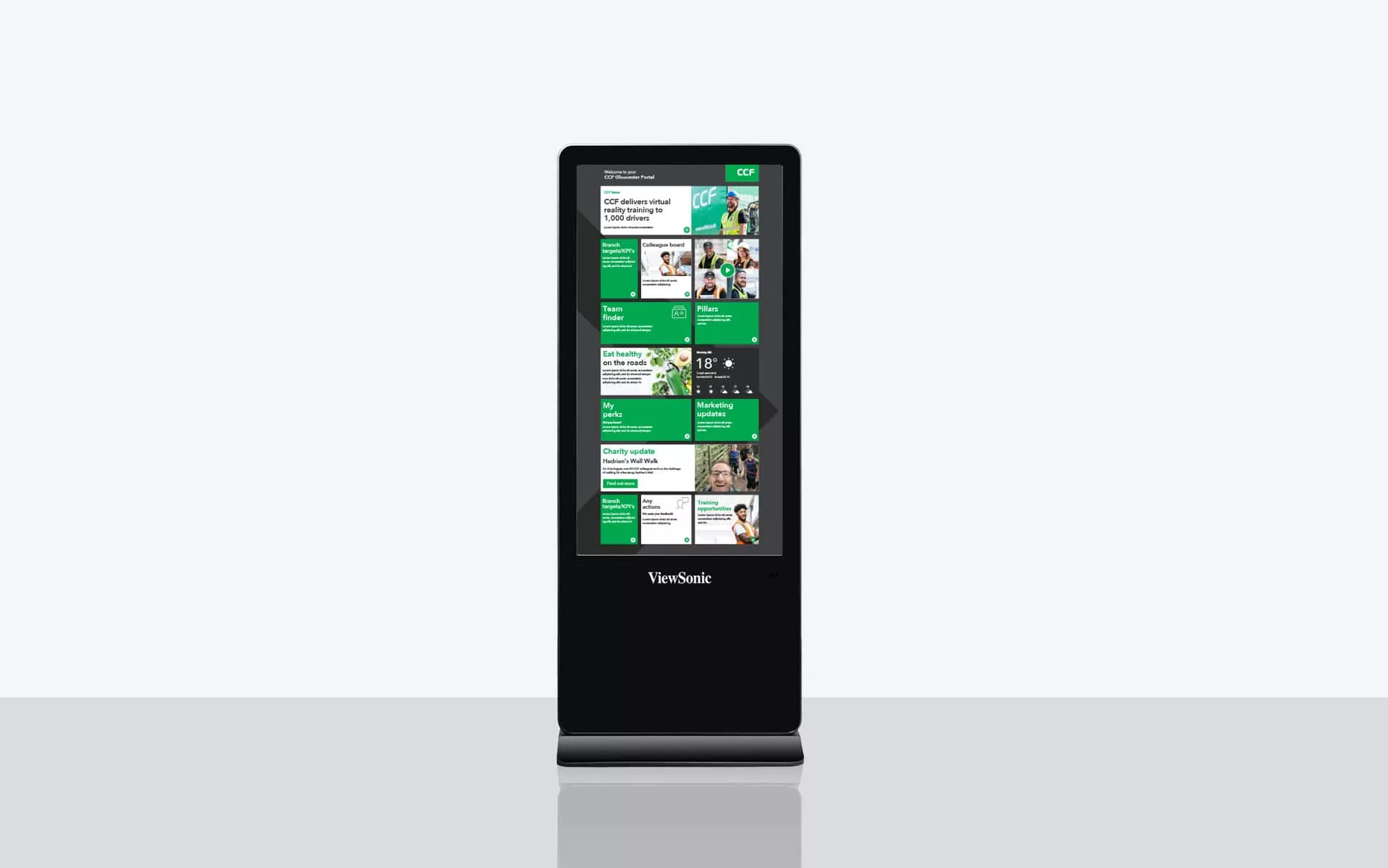 Warehouse staff and drivers are a difficult audience to reach because they're always busy meeting delivery deadlines or out on the road.
With a clever mix of new technology, copywriting, web and design, OneAgency came up with a solution. We are currently piloting a number of large floor standing kiosks with big WordPress touch screens – a friendly, easy-to-use system that shares corporate information directly to these members of the team right where they're working. These interactive screens are also great for use at exhibitions and as customer sales aids.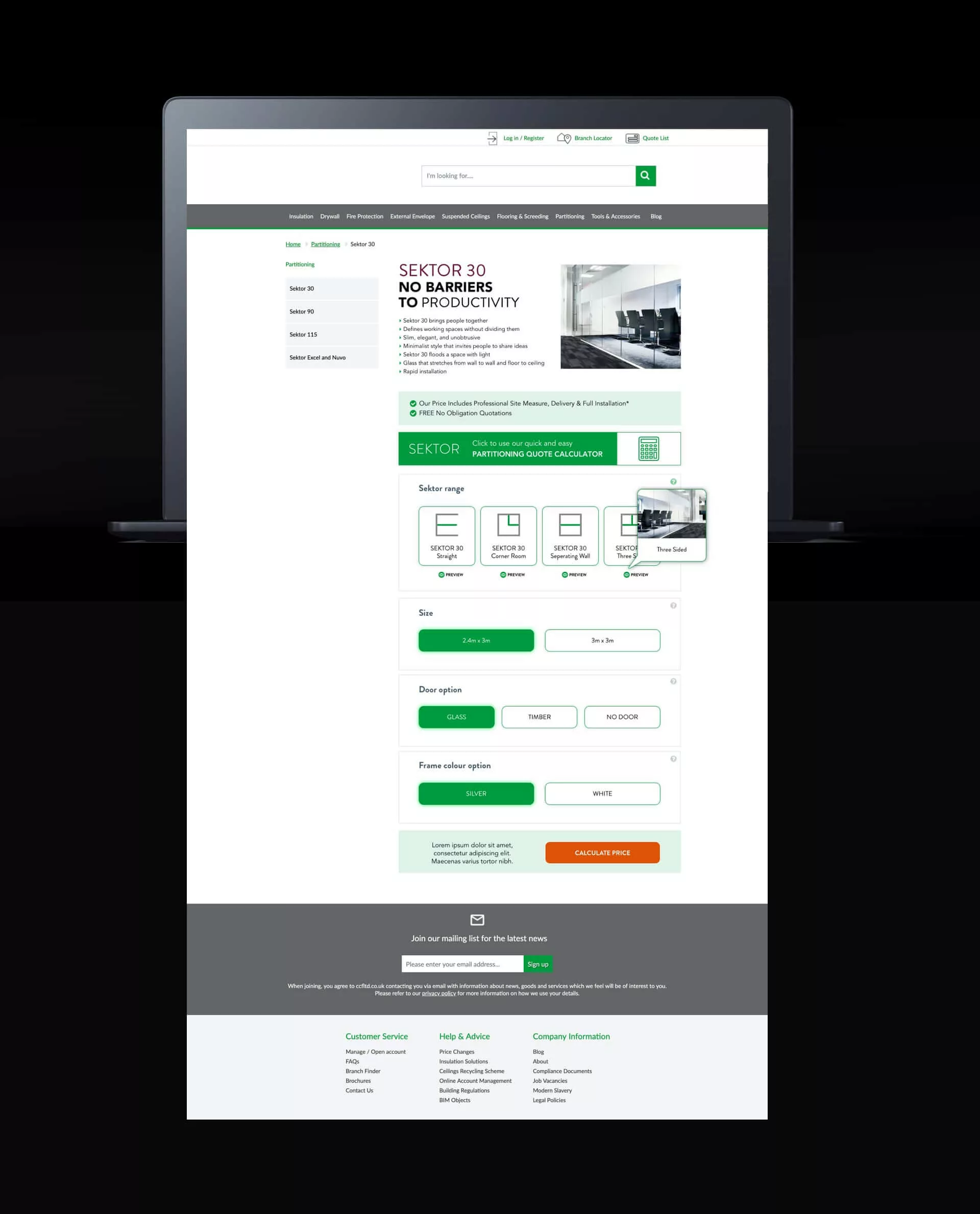 CCF offers a number of smart partition systems including walls and glass. These are likely to be in high demand as open-plan offices are adapted to ensure they're COVID-secure.
To leverage this increase in demand, OneAgency built an online calculator that enables the customer to quickly input data such as room size and data to get a quote.